Hello everyone!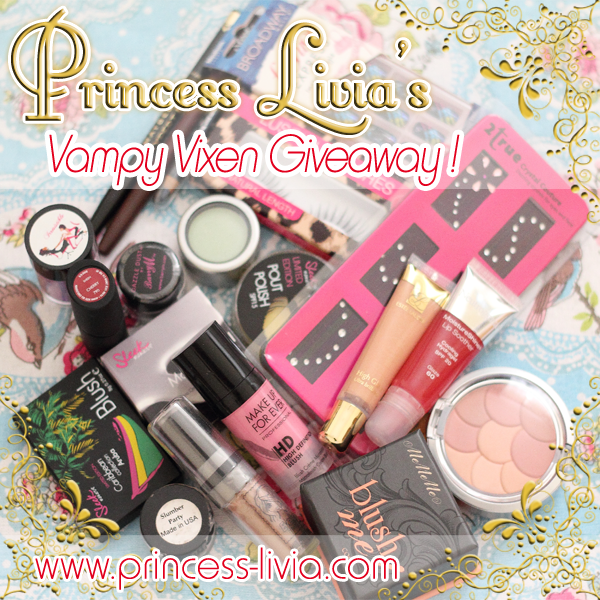 I'm very pleased to announce the winner of my Vampy Vixen Kit Giveaway! From an astounding 3932 entries, we now have a winner!
The Princess Livia's Vampy Vixen KIT Giveaway Goes to...
a Rafflecopter giveaway
Stephanie Jones who Follows Princess Livia on Facebook!
The winner has been contacted for her address, and we hope to receive a response within the next 48 hours!
Thank you everyone for participating !
... and don't forget to enter my 2nd MASSIVE giveaway: The Baby Doll Kit Giveaway!
Livia xx