With the weather becoming a bit warmer, I've caught myself daydreaming of the hot summer. I've come up with a few pieces in the coral spectrum that I can't wait to rock when summer finally comes!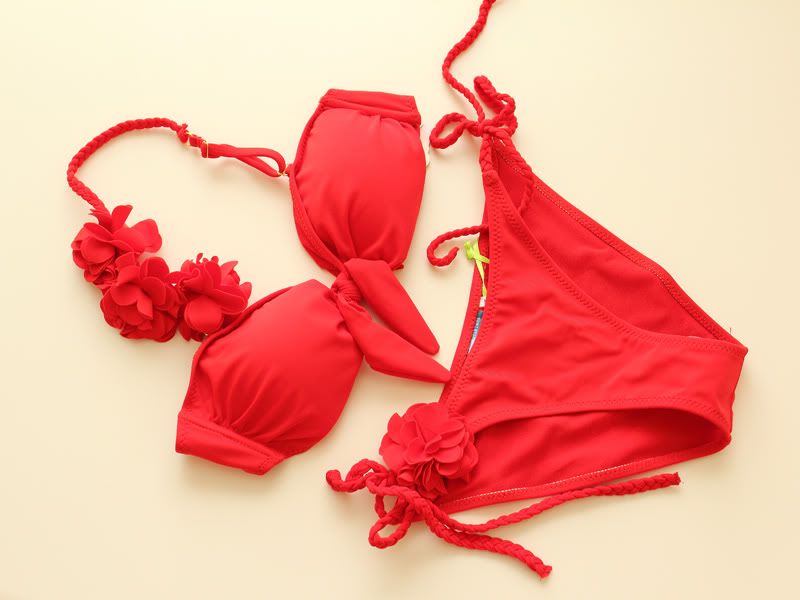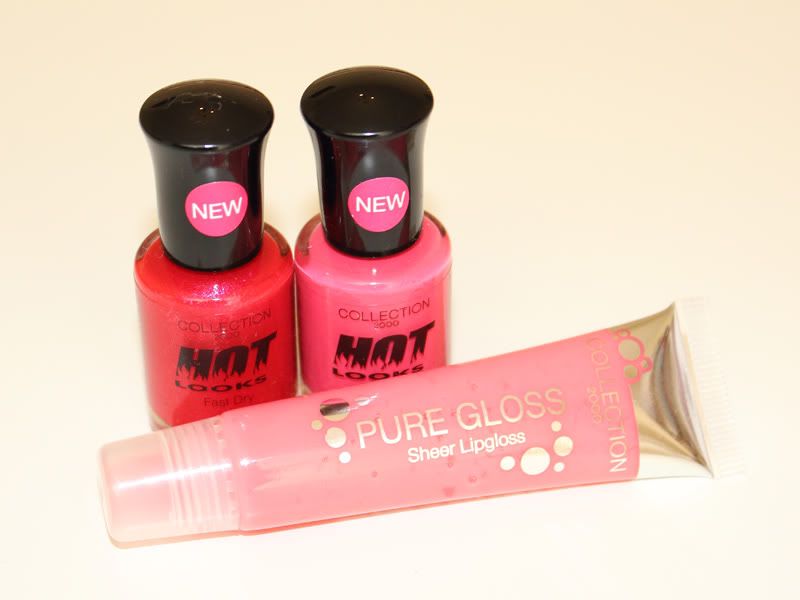 1. Romantic Red Bikini River Island
2. Coral Wedges with cut out detail Primark
3. Collection Nail Polishes (Starlet, Neon Art) & Sorbet Lipgloss
4. Collection Neon Art Nail Polish
Some thoughts:
I've been obsessed with River Island bikinis lately. They come in an array of super cute styles and colours. I know its a bit too cold to wear at the moment, but I'm super excited to bust these out in the beach season!
I'm really impressed with the Collection nail polishes (formerly known as Collection 2000). They are super easy to apply and dry within minutes. I noticed that as they dry, they move to even out the application, which you can actually see! It's pretty cool. Great products for such an affordable price.
Collection Sorbet Lipgloss is a nonsticky lightweight lipgloss. I find this to be quite sheer, and tastes of a synthetic sweetness that I don't really appreciate. It's a good affordable product though, and the sheerness of it makes it a low maintenance product!
What do you think? ♥
Livia xx