Well, sort of. I got a bit bored with the previous look of my blog so I decided to change some things.
It used to look like this...
Very plain... kind of boring. I've had it for about 2 months now, and I was never happy with it.
I'm a girl, I'm allowed to be fickle!
Here's what I did...
- changed my blog header. I've always wanted a character or a 'muse' on the header! :)
- flipped the blog layout so now you can read my posts on the left side rather than the right, I don't really know which one is better, but I'm happy with a 'change' to spice things up a little.
- added a linkbar below my header.
Hmm I think that's it! For 3 simple modifications, it sure took me a while. I'm no expert at HTML, that's for sure! ;)
I'm actually trying to place a linkbar above the header, but with my current blogger template I'm unable to simply shift it above. Can anyone teach me how to do that?
And for those who have visited my old blog layout, what do you think of this new one?
Any thoughts? ♥
I'm also sorting out my 2,500 follower *yay* giveaway. I want it to be a good one and colour/look-themed like most of my previous giveaways. So be sure to watch this space ;)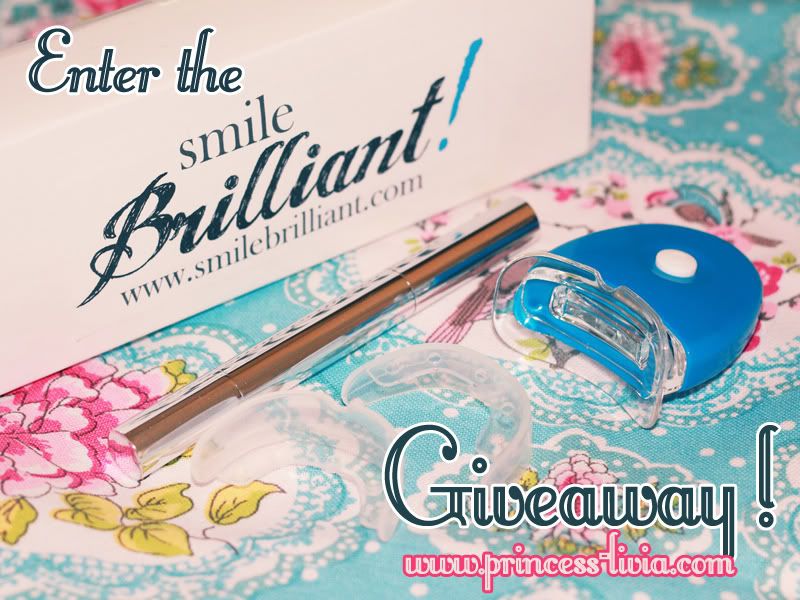 For the meantime, feel free to enter in my Smile Brilliant Giveaway for an easy way to get brighter whiter teeth. It will only take a few minutes. Two winners will be chosen, and who knows, maybe you'll be one of them! :)
xxx