I received a sample size of this foundation in the special Harrods Edition March 2012 Glossybox. This product provides light-medium coverage. It is not overtly drying, coming from someone prone to dry cheeks. It contains SPF15, which is sufficient protection for a typical English day. It dries semi quickly to a semi-dewy, natural looking finish. It dries quickly - maybe 1-2minutes, which I really like. It gives me more time to add more layers to my face when I'm in a rush!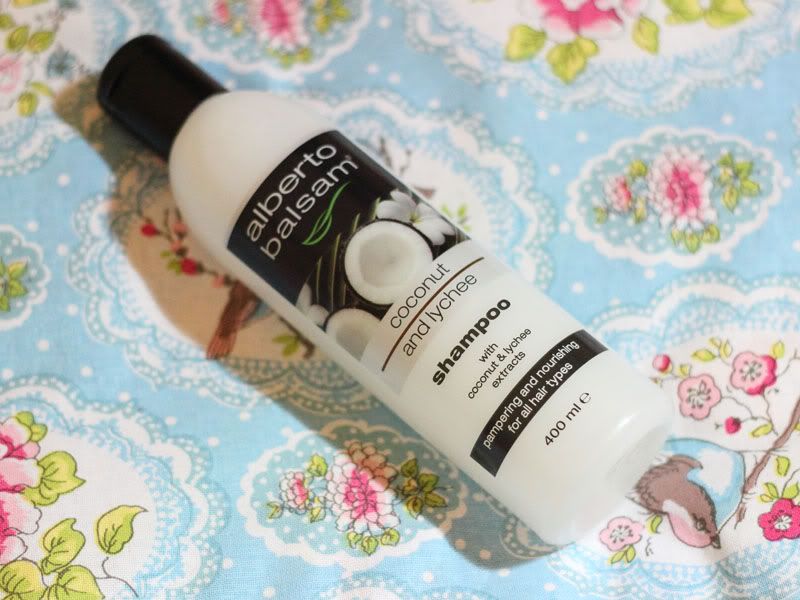 I love this shampoo! It smells a bit of coconut but more lychee, and somewhat smells reminiscent of my Batiste Tropical dry shampoo. A summery scent. This shampoo has a gel like consistency; it's 'bouncy-ness' never ceases to amuse me in the shower. As you deposit product on your hand, be sure to move it away from the dollop as the bottle will suck it back in! This shampoo makes my hair feel squeaky clean and if rinsed well, it doesn't leave any residue. Conditioner is a must with this product to avoid that uber-clean feeling. But because it leaves no residue at all, my hair feels lighter and healthier. I've noticed it seems shinier too. Definitely a winner, and for £1.07 a bottle, its a steal!
This is such a wonderful night cream. This product works to even out the complexion and help reduce the appearance of pigment spots by promoting cell renewal (extracts of Peony and Tamarisk, Vitamin C+), prevent the appearance of new pigment spots (extract of Saxifrage), moisturise and help the skin to recover from aggressions of the day (Shea Butter) and sooth and relax the skin (Liquorice extract).
I apply this right after washing my skin, when my skin is still a bit damp to help increase absorption. It's so easy to smooth on and leaves my skin velvety soft. I find that most normal days, my skin tends to break out at night, but not with this product! In the morning, my skin feels so smooth and supple. A perfect base to start the morning skincare routine!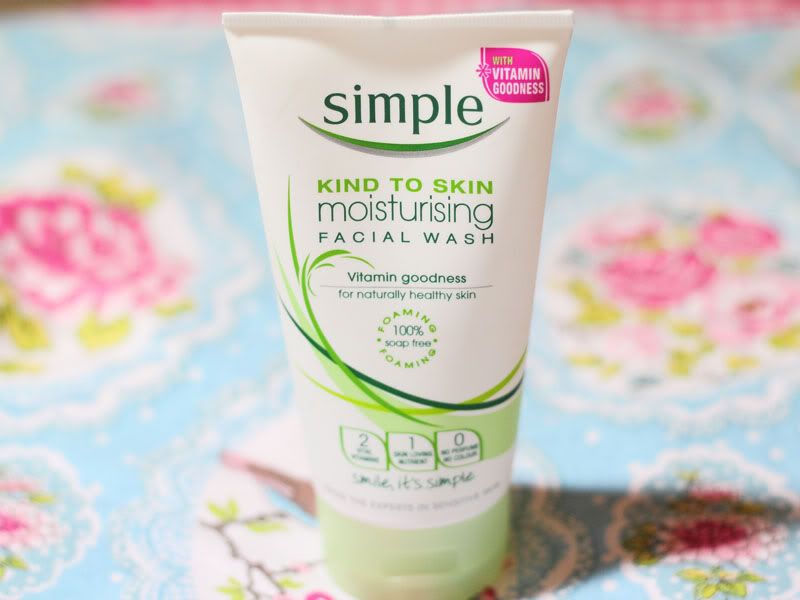 I've recently run out of my favourite face wash, Neutrogena Naturals Cleanser, I needed a replacement. I have dry-combination skin, and I tend to get spotty on my T-zone. Most anti-acne face washes exacerbate my dry patches. This Simple face wash is perfect. It does not dry my skin out and my skin has not broken out as of late. I still moisturise my skin after washing as per my usual routine, but with this, my skin feels so nice and soft, I love it! This product gently and effectively removes makeup, including regular mascaras and the
Maybelline Color Tattoo 24 Hour Eyeshadows
. I have not tried this with waterproof mascaras though, mainly because I don't use them and I don't possess any.
I only discovered these products last week and I'm so thrilled to have found them!
Have you tried any of these products? ♥
Disclaimer: Some products in this post were provided for consideration for review. These are my honest opinions as always!