Hurrah! I'm so happy the super-hyped about
Maybelline Color Tattoo 24 Hour Eyeshadows
are now available in the UK. I picked these up from my local Superdrug and they were selling fast! Superdrug is currently having a 3 for 2 offer for Maybelline cosmetics so I decided to pick up 3 out of the 6 available in the UK (USA have 10 colours!). I picked up
35 On and On Bronze
,
40 Permanent Taupe
and
55 Immortal Charcoal
. Keep reading for my reviews and swatches!
These products are amazing. They are creamy to start and easy to blend. Within a minute, they turn into budge-proof waterproof shadows that retain their vibrant colours. I had swatches on my hand and they didn't budge at all as I was washing the dishes! And I don't wear dishwashing gloves by the way. Amazing formula. One thing you have to worry about though is trying not to make mistakes with the application, as once its there, it stays put, and it might be a pain to remove! Also take care to shut the lids tight, as they are prone to drying out. I don't know how long the testers at Superdrug have been there but a lot of them didn't have their lids and the creams dried out.
35 On and On Bronze - This is a gorgeous frosty lightly tauped bronze colour. It is not as bronze as MAC Bronze eyeshadow, but it looks like a cross between MAC Bronze and MAC Satin Taupe eyeshadows.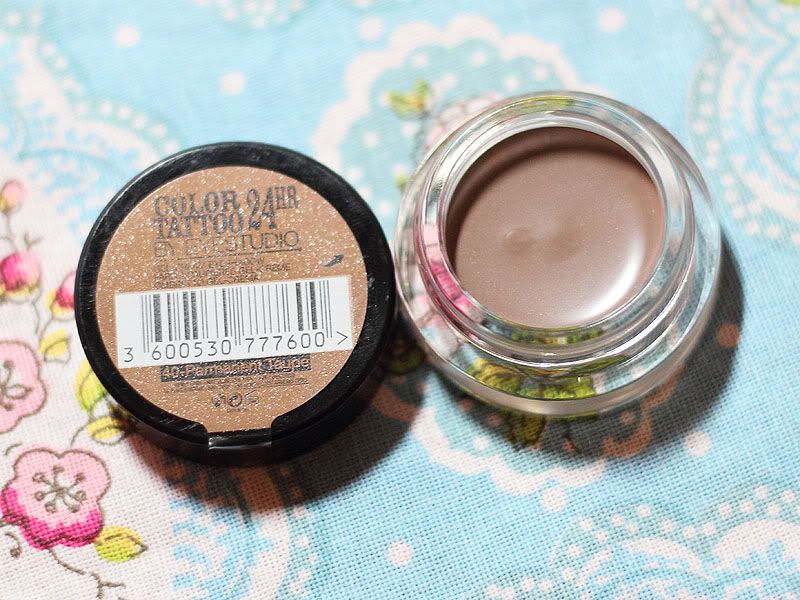 40 Permanent Taupe - This is a matte taupe grey eyeshadow with a tinge of purple.
55 Immortal Charcoal - This is a yellowed grey eyeshadow, it reminds me of MAC Smoke and Diamonds eyeshadow and MAC Sweet Sienna pigment.
Now for swatches: L to R:
Permanent Taupe, Immortal Charcoal, On and On Bronze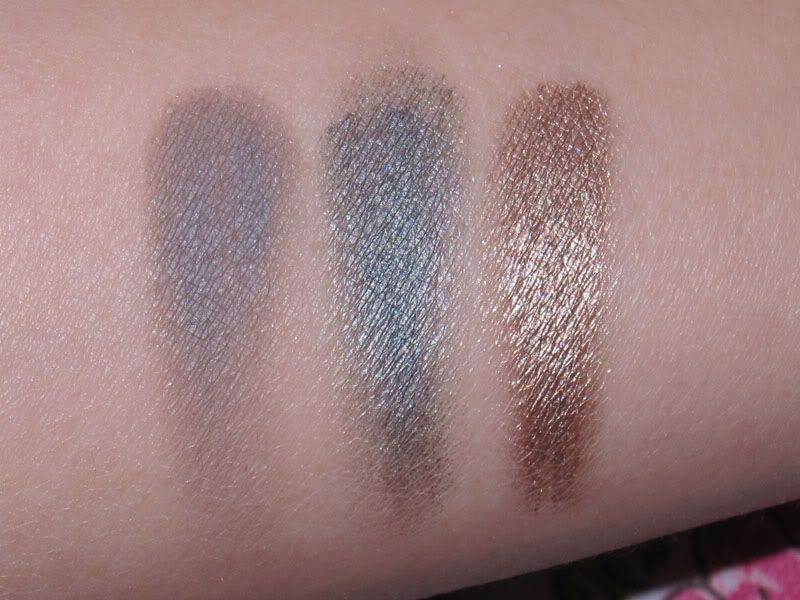 And I swatched this in store:
Bold Gold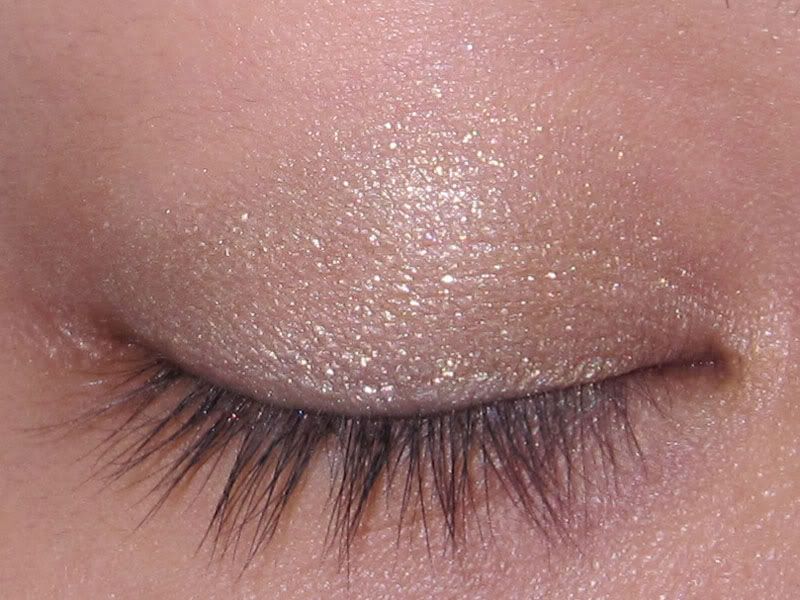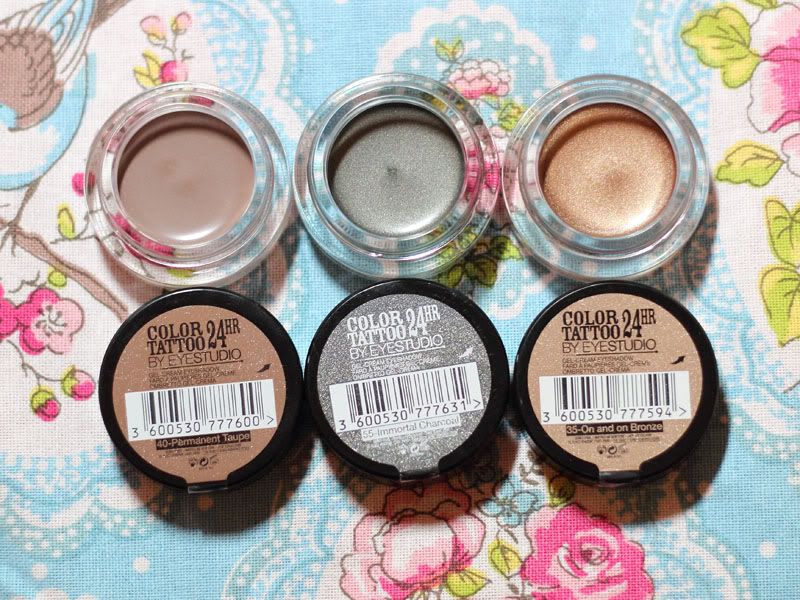 These colours are so gorgeous and I actually wanted 4 of them, and my brother had to help me decide which ones to pick. He told me not to get the
Maybelline Bold Gold Color Tattoo 24 Hour Eyeshadow
as I already had a lot of golds in my stash, including
MAC Treasure Hunt Paint pot
which seems similar but the Maybelline one is a lot more frosty. But the formula is fantastic and if I really can't resist, I might eventually pick it up.
The other two available are a bright blue one and a bright purple one. I knew I would barely wear them so I passed them up.
I noticed the USA counterparts have different names. I don't know if they're actually different colours. I wish I had access to the American ones to find out!
Each pot costs £3.99. Superdrug currently have a 3 for 2 deal on all Maybelline cosmetics, so I suggest you run to your nearest Superdrug as these are quickly selling out!
What do you think? ♥