Get pampered in time for Valentine's day with the January 2012 Glossybox. This limited edition box comes in hot pink compared to the
standard baby pink
and
holiday Christmas red
.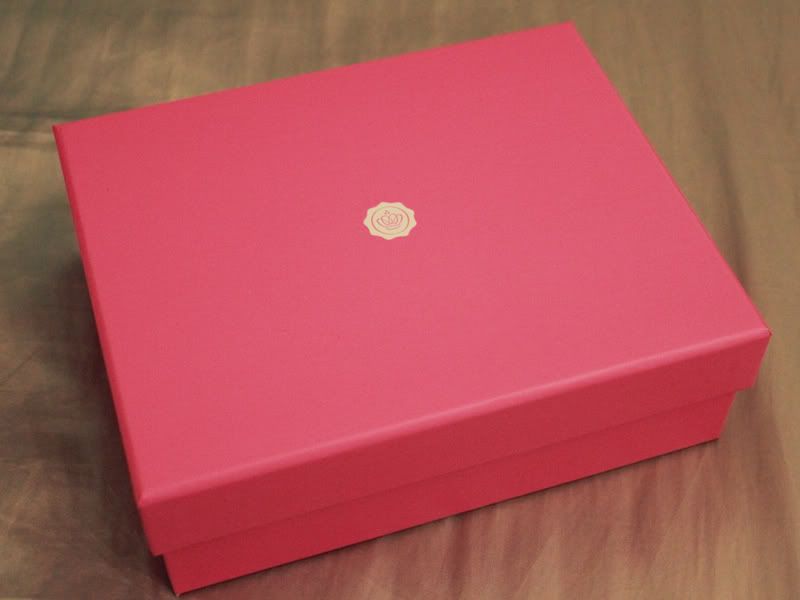 I woke up to the postman ringing the doorbell, and seeing this hot pink box almost first thing in the morning brightened up my day!
Here's what's inside my box:
EYEKO Skinny Eyeliner in Powder Pink
£9.50 per pencil
This is a wooden pencil eyeliner (ie. sharpen-able), which is very creamy to apply and pretty pigmented. The staying power is pretty standard, not as long-wearing as it claims. I was delighted to receive the shade in
Powder Pink
. It is a matte light fleshy pink. Its a wonderful shade to apply on the lower waterline to brighten up tired eyes, and I think I will use this quite often. I found the design of this eyeliner peculiar. Its a wooden pencil eyeliner with a long and tapering end. I wonder whether the plated end is just for show or if it contains any product at all. I speculate it would be impossible to sharpen that side if it indeed has product in it. You can purchase this from
www.eyeko.com
, use the code
GLOSSY
for a free gift with any purchase.
MURAD Hybrids Skin Perfecting primer - Dewy Finish 5ml
Full size £29/30ml
This is a not so opaque but flesh-coloured oil-free primer. It is supposed to ignite a radiant glow due to its light-enhancing minerals. For me I think it is pretty standard, it leaves my skin feeling soft and smooth, a perfect canvas for foundation. Visit
www.murad.co.uk
and enter code
GLOSSYPR
to get 33% off!
DAVINES Moisturizing Balm 75ml
Full size £17.40/150ml
This multi-tasking moisturising balm works as a makeup remover, moisturising body cream and hair conditioner. It's not something you can leave on, rather it has to be washed off. As a makeup remover, you can apply this with a cotton pad or, as I would prefer it, as a wash on damp skin. It effectively removes makeup and leaves your skin feeling moisturised. It does not seem to break out my skin. As a body cream, it is perfect for winter when skin is more prone to dryness. After washing with soap, apply this on damp skin, leave a few minutes, and then wash off. My skin feels well moisturised after, without feeling greasy. As a hair conditioner, it seems pretty standard. It conditions my hair well, but it does not seem to be as good as my standard L'oreal one at keeping my hair soft. Overall, it is a pretty good product!
DAVINES Cleansing Nectar 90ml
Full size £18.50/280ml
This is another multi-tasking product. It works as a shampoo and body wash. As a shampoo, it leaves my hair feeling quite dry - almost squeaky clean. It's not something I particularly like in a shampoo though. As a body wash, it's a bit drying on the skin, not something I particularly like either. Overall, I would not purchase this product.
FAB Gentle Body Wash 56.7g
Full size £13/226.8g
I love this fragrance-free body wash. It is definitely moisturising and does not irritate my skin. I love it!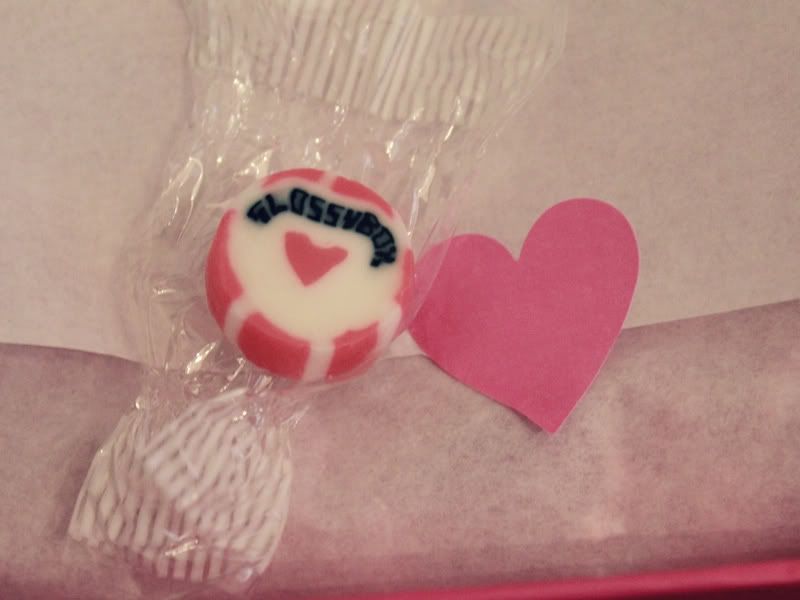 These boxes tend to be a hit and miss, but overall, I am pretty happy with this month's Glossybox. Although I do already have a lot of skincare products, I discovered a few little gems in this box. The packaging of the items are adorable too.
Are you subscribed to Glossybox? What do you think?
Find out more here:
www.glossybox.co.uk
You can now give a Glossybox subscription as a gift. There are three gift options available: 3, 6, and 12 months. The 12 month subscription also contains a free box.
I now leave you with another cupcake photo I took at the
ZOMG Bloggers Bash
.
Just looking at it is making me hungry!
Disclaimer: Some products in this post were provided for consideration for review. These are my honest opinions as always!
Tweet