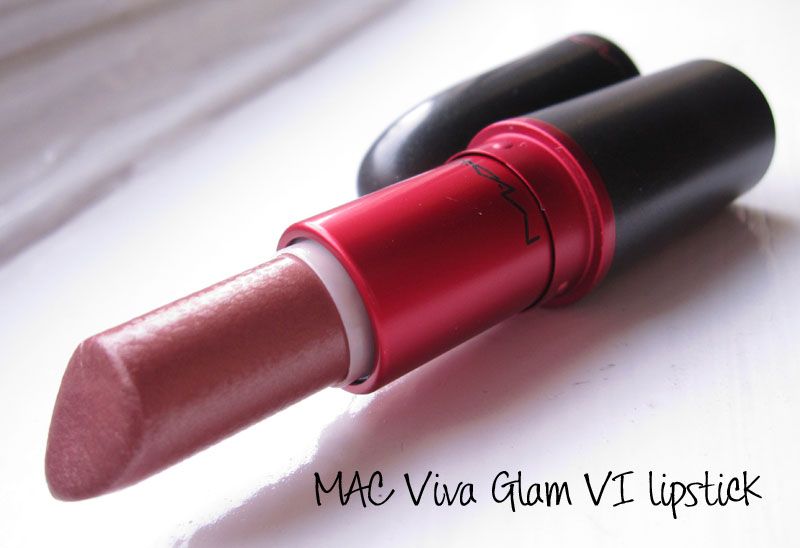 MAC Viva Glam VI Lipstick is one that I have had for a while now. It is a reddish brown shade in a lustre finish which looks luscious and creamy on the lips. Whenever I wear this, I feel more polished and professional. I haven't been using it as often but it is indeed very wearable and flattering on the lips!
The MAC Viva Glam range supports the MAC Cosmetics' charity: MAC AIDS FUND dedicated to helping individuals affected from HIV and AIDS. HIV is a common disease worldwide affecting all ages races and sexes. It is not just sexually transmitted, rather some people may be affected congenitally through birth from infected mothers and through blood products (eg people requiring transfusions). It has several effects including progression to Acquired Immune Deficiency Syndrome (AIDS) which makes people susceptible to various potentially fatal infections and malignancies, however adequate medical treatment can increase life expectancy and decrease infectivity. Therapies are expensive though, and not everyone can afford this. Every single penny sold on a Viva Glam product goes directly to the MAC AIDS FUND, which is amazing and for such a good cause.
You can read more about the MAC AIDS FUND
here
.
I am also pretty excited that the latest Viva Glam - Viva Glam Nicki is launched in the UK this week; I really can't wait to check it out! ;D
If you have reviewed or swatched MAC Viva Glam Nicki, send me a link in the comments, I'd love to check out your post! :)
What do you think? ♥