I bought a few bits and bobs last week - some necessary, some not - as most of us girls do. Lets run through the unnecessary things first and follow with the actually useful ones, that way I feel like I have not really wasted so much money. Ha ha.
Moustache Ring
Topshop £6.50/£5.85 with student d/c
When I first spotted this gold look ring in Topshop, I immediately laughed out loud, not too loud that I'd looked like a big idiot, but enough to make me look like just an idiot. I picked it up, put it on, and showed my friend, who laughed out loud herself. It's such a cutie. Depending on how you look at it, it could be a Ram's horns, but I'd like to think of it as a Moustache. I know I should have found this in November for Movember. Really unnecessary, but its still too cute to pass up.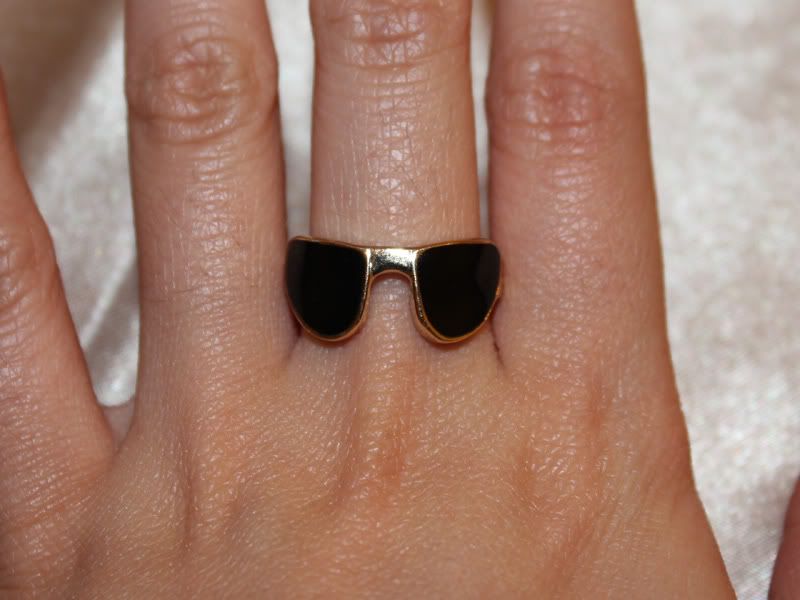 Sunnies Ring
Topshop £4/£3.60 with student d/c
And then I found this ring. Another cutie. Perfect for the summer. Not too expensive either.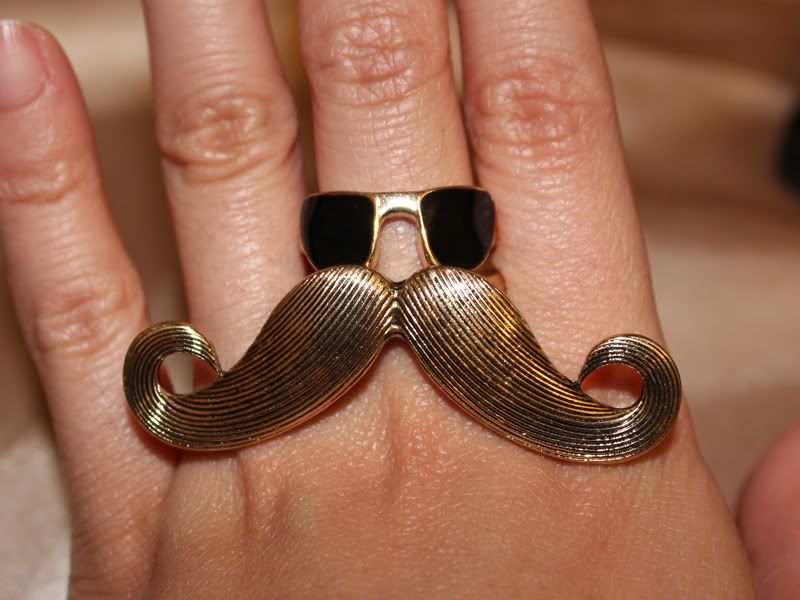 Seems perfect with my other ring too. Highly unnecessary, but hella cute!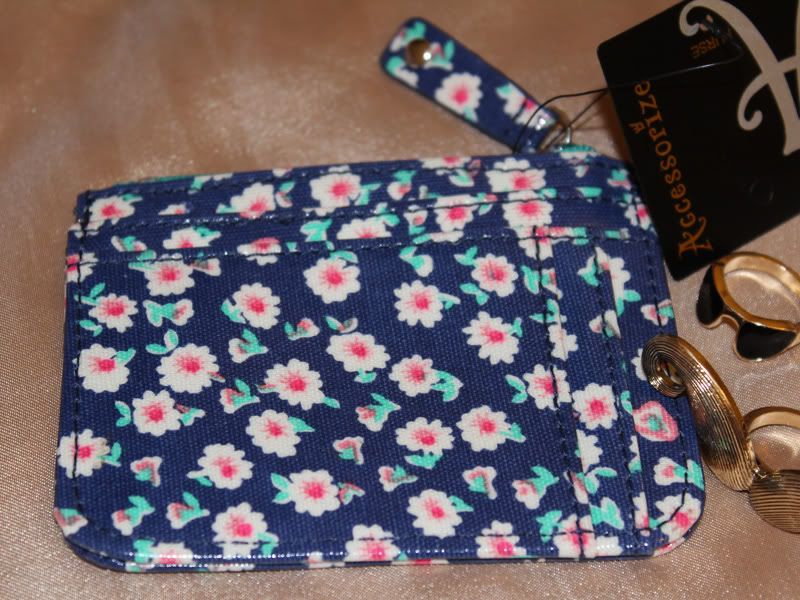 Floral Laminate Card Holder
Accessorize £5/£4.50 with student d/c
I needed a replacement for my old purse, and I thought this was a nice compact substitute. I put my cards in all the different pockets, and my folded up cash and a few coins inside the zip pocket in the middle. Really quite snug and tight as its just meant to be a card holder, but it still works. 50% necessary. Ha ha!

Cod Liver Oil with Multi Vitamins Capsules (500mg) Holland and Barrett £4.79





I admit I have not been eating as well as I should be, and no way are multivitamins a good substitute for a healthy diet, but they are a useful adjunct. I found this while browsing the Cod Liver Oil section at Holland and Barrett. I picked up the 60-caps mini bottle and paid for it. I'm really happy about these. The soft gel capsules are so easy on the gullet. When I finish this up, I'll pick up the 180 capsule one, which is slightly cheaper per capsule. I have a family history of cardiovascular disease (heart disease) and adequate Omega-3 is good at reducing cardiovascular risk. Its harmless, everyone should take it!



Zumba Fitness Wii with belt
Amazon.co.uk £19.99 (much cheaper than shops on the street!)
I haven't had the time to do my bellydancing this year, and I do need some exercise. I've been thinking about picking this up for a while, and I'm glad I did. It's really quite fun, especially with friends or family (erghm my brother) to do it with. I just feel sorry for the folks in the flat below however, as the our floor isn't quite motion-proof, but I only use it during the daytime and before 10PM, however, so I suppose it should be alright!
What do you think? ♥