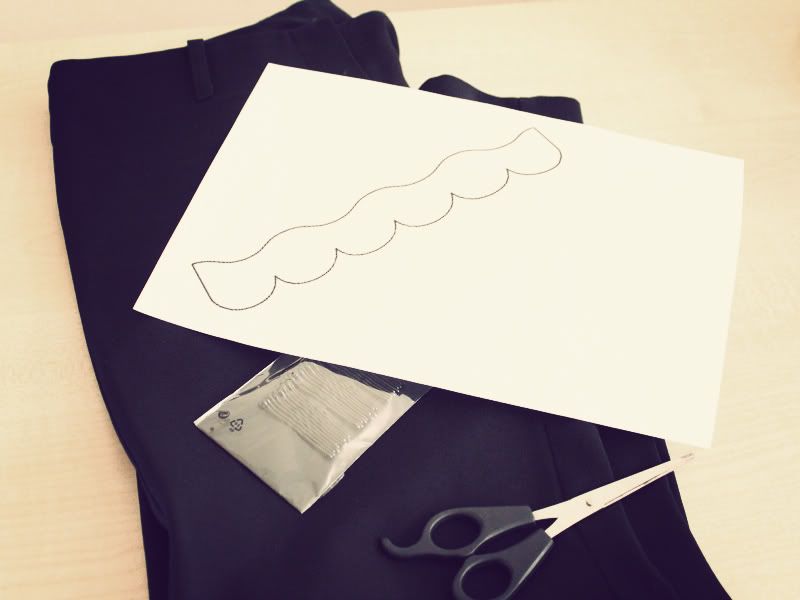 I know I'm late to the bandwagon but I just recently had this fascination for scallop cuts on clothes. Take this dress for example...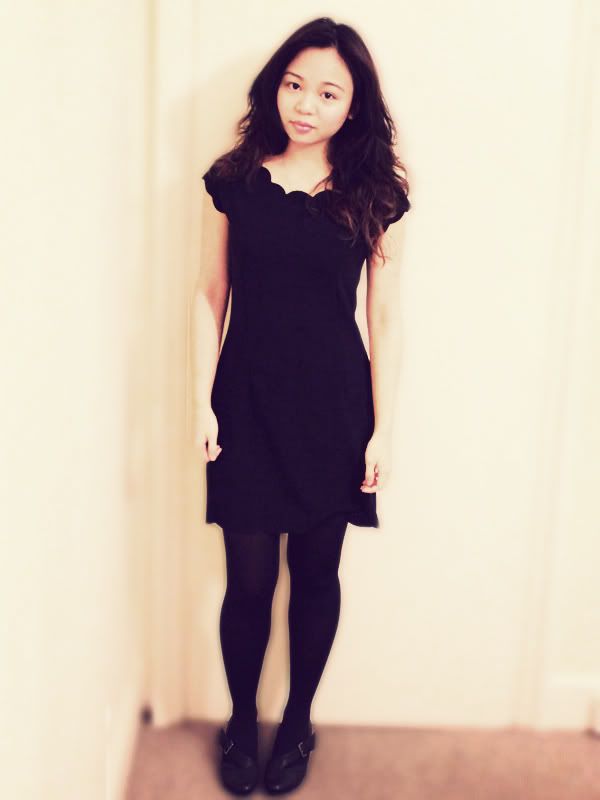 Black Scallop Dress - Boohoo, Tights - Primark, Shoes - Clarks
Some of these pieces are quite difficult to find lately, and most of the really pretty ones don't quite make my poor student budget. Thinking about ways to get around that, I had a eureka! moment as I realised I can make my own scallop clothing, with just a little more than charity shop finds and a pair of scissors.
I used...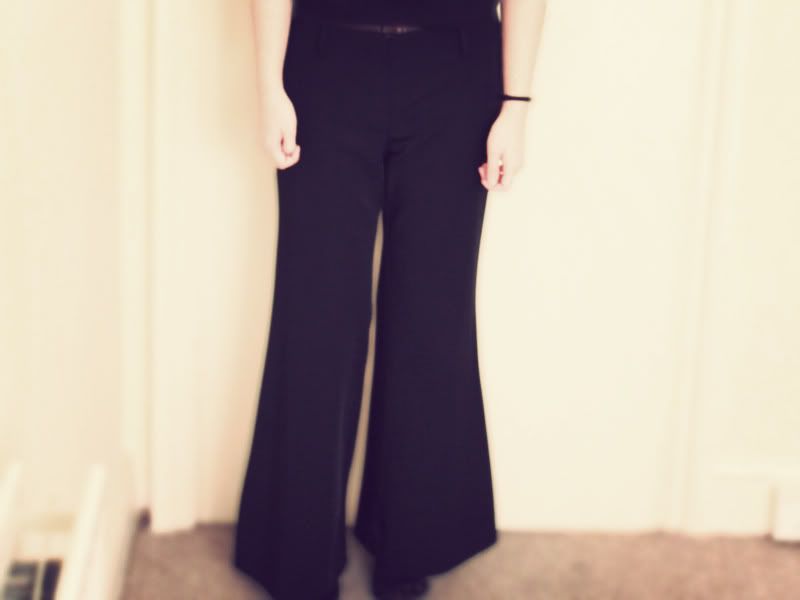 Black Trousers from my local Oxfam - I love this cloth. Its wash and wear and doesn't need ironing. Perfect! Not a fan of the flared end though and it was only £2.99, I wouldn't feel guilty if I somehow ruined them.
Sharp Scissors - I had 3 pairs of scissors at home, and I tested each of them on the cloth to find out which one left the neatest trim.
Bobby pins - To stabilise the fabric. Safety pins would be ideal however I didn't have them at home.
Ruler
Marker Pen - To mark where I want to cut the cloth and to trace the scallop template. I used old lipliners. My pens and pencils wouldn't show up on the black cloth.
Scallop Template - I used this template, maximised it on microsoft word, printed, cut out, and traced on fabric.
I found this YouTube video particularly useful:
Results: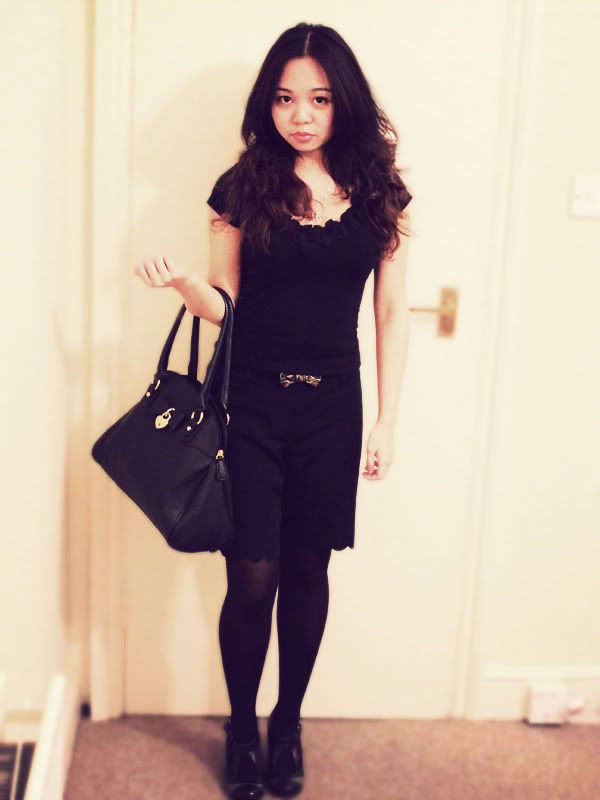 Black Bow Detail Top - H&M, Shorts - My DIY, Tights - Sainsbury's, Shoes - Aldo, Bag - Accessorize
I didn't want it too short or too long. About 3 inches above the knee.
I hope this inspires you to DIY designs on some clothes. It's really quick and easy.
If you are indeed inspired and do end up creating something, let me know - I'd love to check out your results! :)
What do you think? ♥
Tweet