I tried to work my camera again for an outfit post, here is a simple one I did last weekend!
Blue Cami Top: Primark
Croc Print Black Skirt: Wet Seal
Shiny Tights: Primark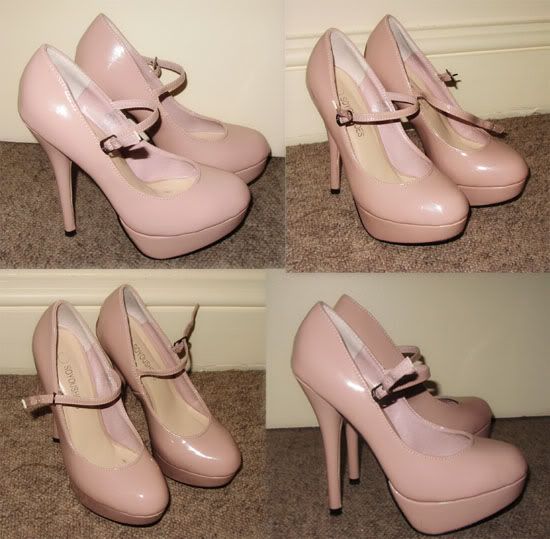 Shoes: E-bay
And I busted out my gorgeous new shoes I bought from e-bay! These are really high (5.5 inches) nude platform heels with an ankle strap to keep my legs safe and secure. These are the highest shoes I have ever worn and I am inlove with them. The seller was really good too; this pair arrived within 2 days of paying for them. I am contemplating getting another pair, maybe the black patent one!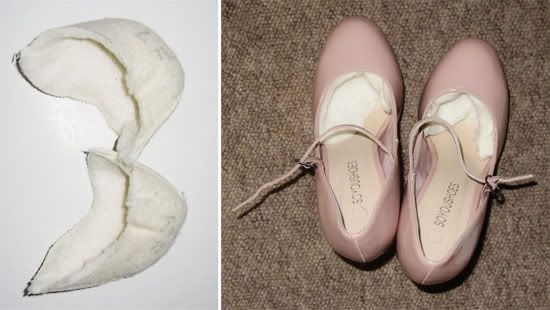 I wore these for 5 hours straight for the entire night - I probably would not have lasted as long if were not for these wool toe pads I also bought from e-bay. These pads are the ones ballerinas use to protect their toes when using pointes. They really help comfortably shield your toes from the impact and friction as your toes hit the front of the shoe. Initially, these were too big for the shoes, so I wore them, outlined the excess parts and trimmed them to fit. Now I can tuck them in the shoes and you can't even tell I'm wearing them! :)
What do you think? ♥
I had a night out attending a girl friend's birthday drinks she had at The Book Club at Leonard Street. They had a bar on the ground floor and a club at the basement. I had a great time spending time with friends and meeting new people, and it would have been great if the music at the club was not so... boring.
No R n B, no current hits, just melody-less voice-less beat music - it was just so lame and difficult to dance to. We requested so many times that the DJ try playing club anthems as no one was really dancing but he just completely ignored us. Ugh. I'm not going back there again!

Tweet