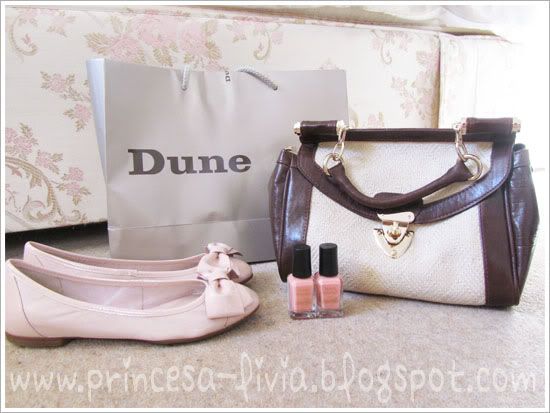 I went shopping a few days ago with my bf with getting new flats in mind, but I ended up with a bit more! It was a enlightening shopping day for me as well, as I realised how adept my bf is at female fashion, making decisions for me as I was shopping!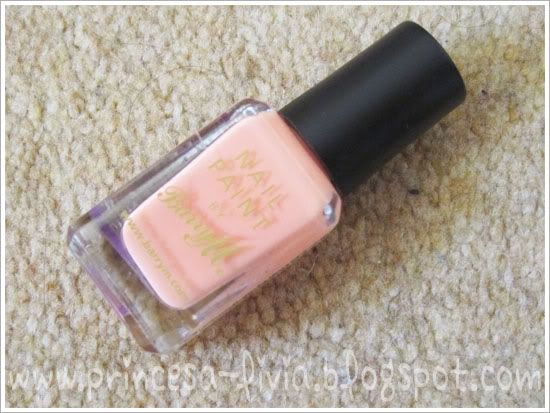 I passed by Superdrug and I was ecstatic to find the Barry M Peach Melba nail varnishes, and since they were on offer at 2 for £4.99 as opposed to £2.99 each, I was tempted to buy two polishes. I asked my bf whether I should pick up another colour, and he adamantly said I pick up two of the same polish as he didn't fancy the others and that he knew I would be devastated once my first one run out! Hah he knows me too well. :)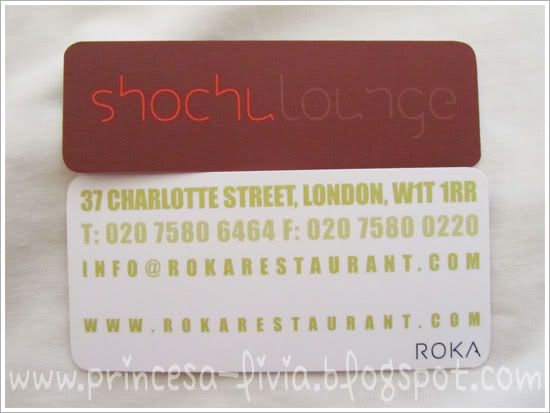 Then we had lunch at this luxurious japanese restaurant called Roka at Charlotte Street near Goodge Street Station. The food was soo good! They had pretty small servings though, like most classy restuarants, and it was pretty expensive for a student like me... but I might go back there as a treat to myself when I feel the need to!
Crispy Tofu and Asparagus Maki with Jalapeno Mayo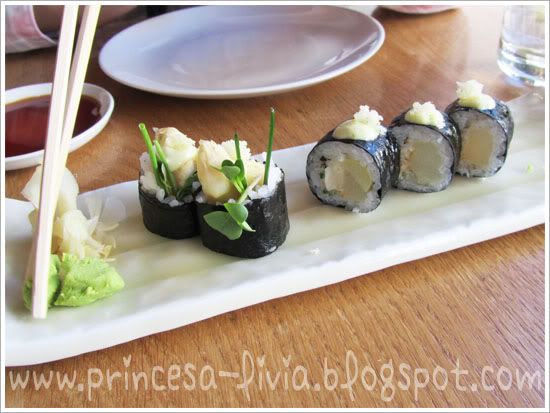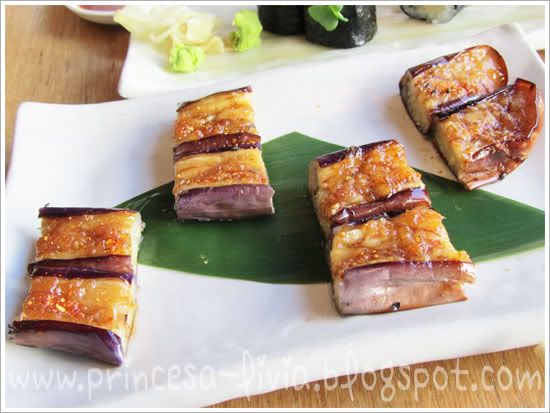 Eggplant with Mirin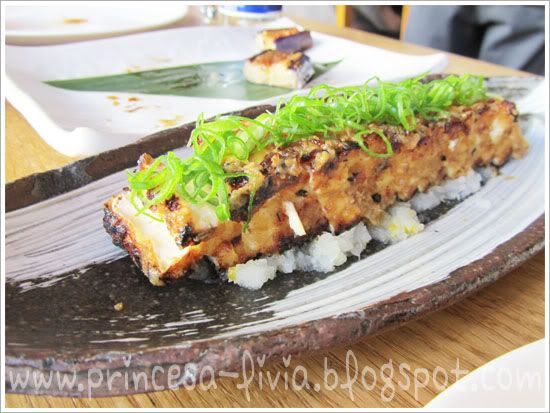 Grilled Tofu with Lemon
Creme Brulee with Ginger Ice Cream

I wanted to pick up a pair nude flat pumps, and I wanted to look for them at Primark. My bf hates going to that shop because of how crowded and chaotic it gets, and he remembered the gift card I won from the Zumba contest at the Sleek event for Dune. (Oh by the way, the beautiful Shirley from Meek-n-Mild wrote a lovely post on it here-and you can see me Zumba lol, that was funny :P) So off to Dune at Covent Garden we went!

There were so many shoes and I was quite distracted like a lil kid in a candy shop. With his eagle eyes, my bf picked these cute pinky-beige flats with big bows. I tried them on and I was in love! :)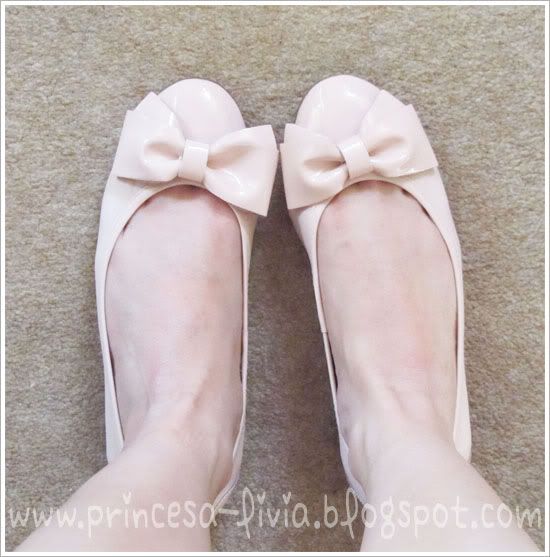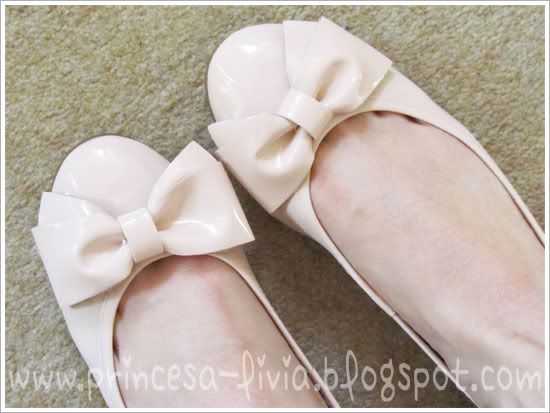 I still had a lot of money left in the gift card to spend, and I was only able to use the card in a single transaction, so we decided I should get a bag as well. Among all the bags in the store, the bf picked this cute piece, which he thought suited me well. It's part woven straw, perfect for the summer season. And the best part of all - It's SO LIGHT! :) I hate heavy bags.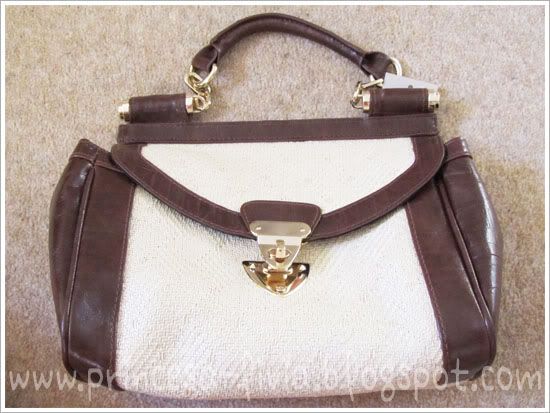 Here are pictures of myself with my new bag and shoes - I recycled the rest of the clothes I wore from the day before... My apologies for the dirty mirror!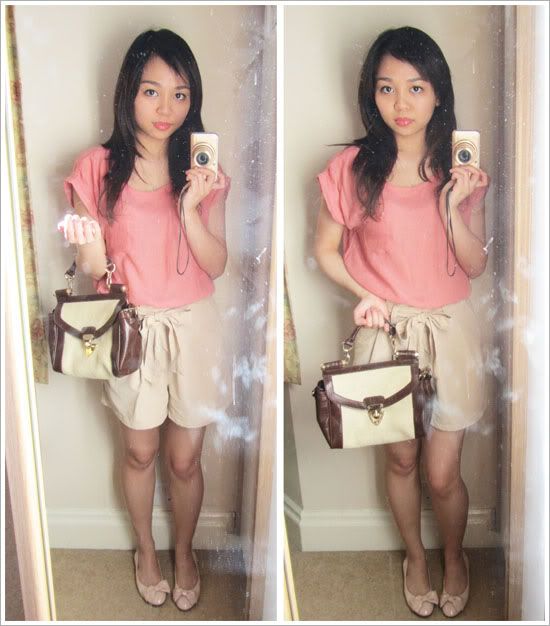 So overall I am very pleased with my (our) purchases and very pleased with my day. ♥
What do you think?
Thanks for reading! :)