Last week I was invited to the MAC Style Suite Red Carpet Masterclass hosted by MAC senior artists Lynsey Alexander and Neil Young in association with Philips British Academy Television Awards 2011. This was held at the Pelham Hotel in South Kensington.
They shared their beauty tips for the Red Carpet and they gave us a tutorial for 2 very different looks on two beautiful models. Neil Young created a look with a Lip Focus and the Lynsey Alexander created a very pretty Neutral Sultry Smokey Eye.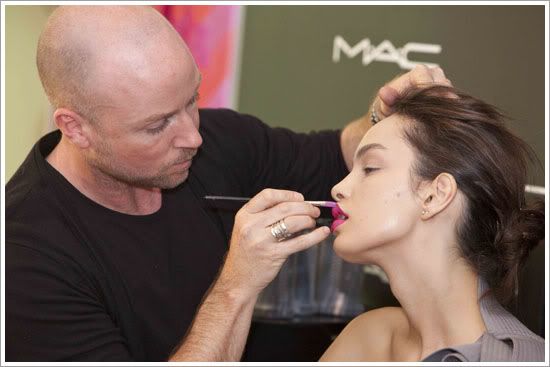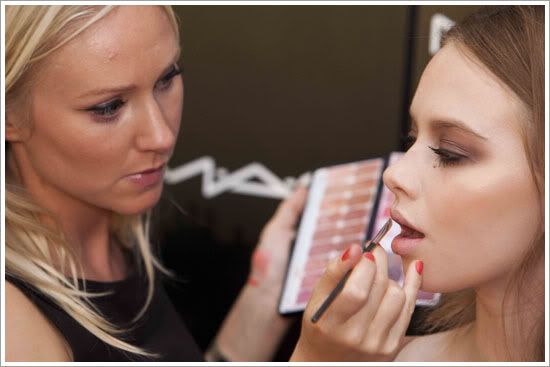 Here are the face charts of both looks, with the products they used: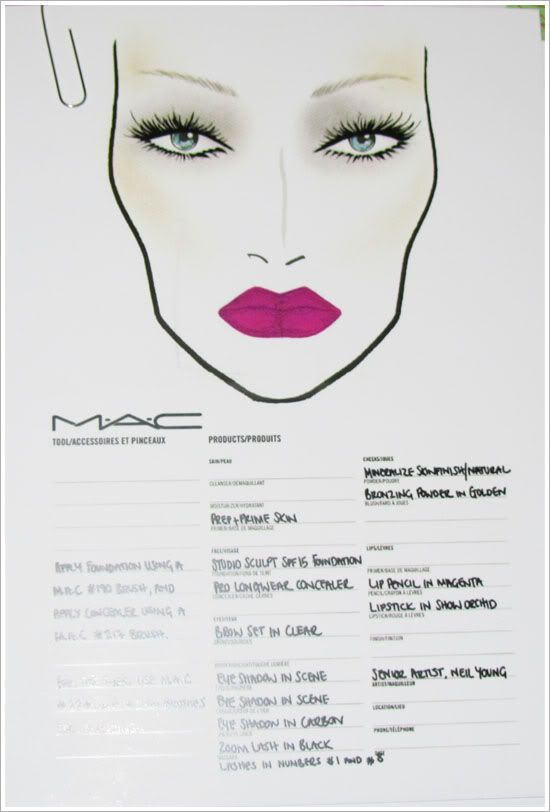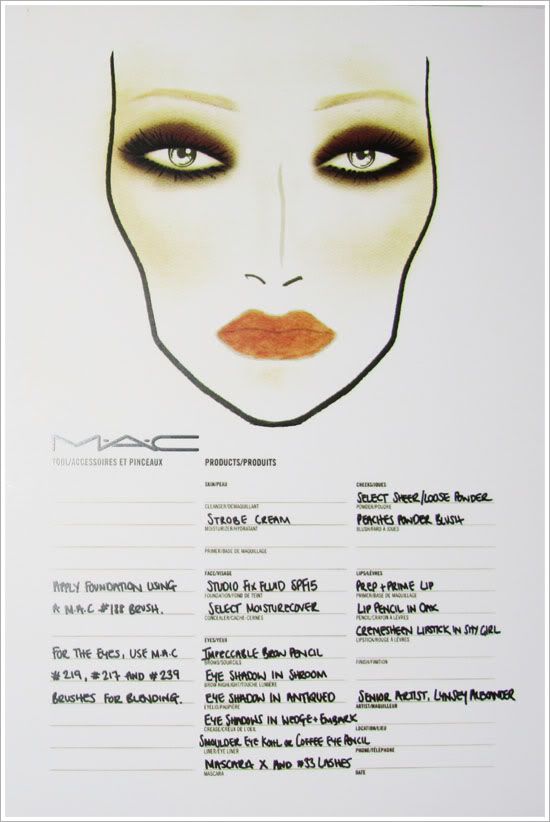 And the final results ~
They look so beautiful! Stunning especially in person. Although they were gorgeous already without all that makeup. Throughout the makeover, I couldn't stop thinking how the blonde one reminded me of Scarlett Johansson.
Of all the tips they shared, one trick that I never heard before was the use of nonsedating antihistamines to prevent any anticipated flushing of the skin! They recommend it to a lot of their clients and it apparently works and keeps redness at bay, whether it be due to heat or emotions. Pretty cool!
I really loved both looks, and they got me craving for new products. I'd love to pick up Mineralised Skin Finish Natural in Give Me Sun and Coffee pencil! Thank goodness I already have Show Orchid and Shy Girl, which they used for bright lip and nude lip respectively. These are gorgeous lippies, you should definitely try them!
Beauty Bloggers! That's me in white dress closest to the camera, and oh, that dress was from my dear sister by the way. She has great taste. You can visit her blog here!
There were quite a few beauty bloggers at the event, and it was so lovely to meet familiar faces from the beauty blogosphere.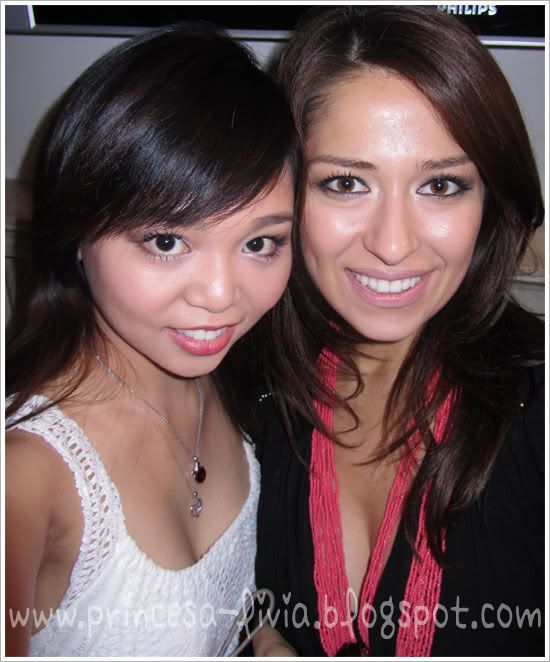 Livia and Muhsine
Shirley and I
Other lovelies in attendance were
Zara
Lou
Fei
Milly
Roz
If you were there but I haven't included your name, let me know and I'll add you to the list! :)
They didn't let us leave empty handed, but what I got will be another post :)
The masterclass was very informative and I truly enjoyed it. Thank you MAC! ♥
You can read more about Lynsey and Neil, their makeup styles and favourite products, here and here respectively. ♥