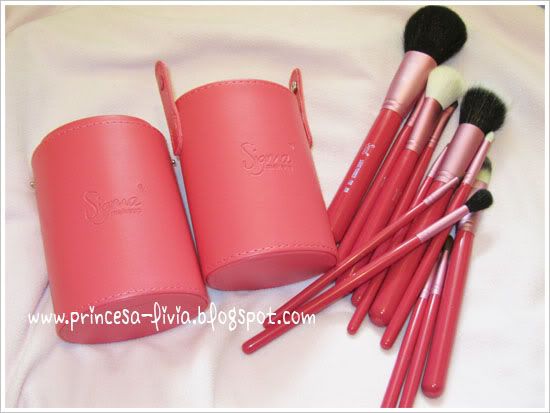 I'm so happy I was finally able to get a hold of this kit. It's Sigma's
Make Me Blush
brush kit. It contains eye and face brushes, with coral-pink handles. You can check this out at
SigmaBeauty.com
. It's so cute! I love it! Keep reading for my review & pictures! ♥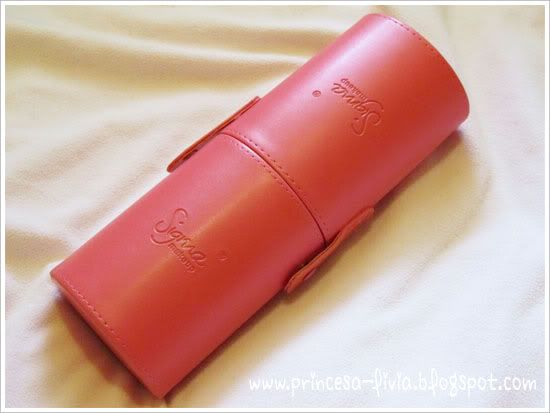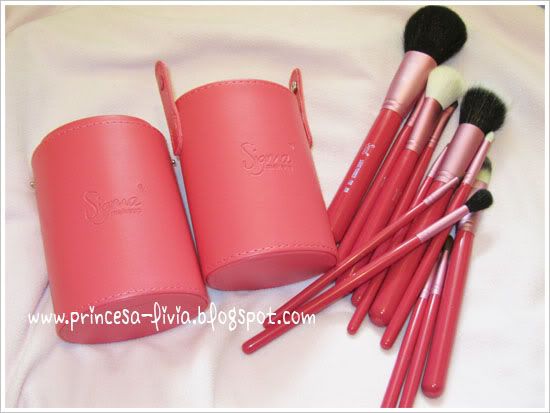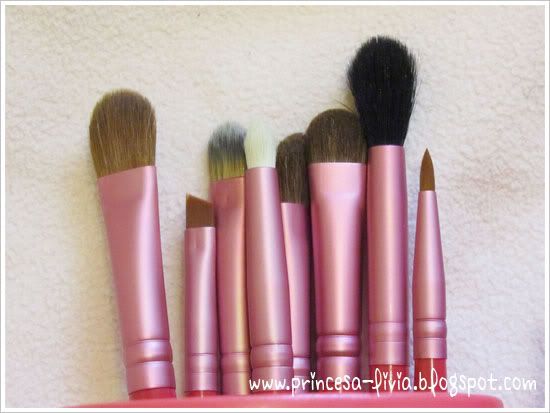 The writing on the brushes are a holographic silver, this is the closest I could get to capture it!
As usual, these brushes from
Sigma
are very good quality, similar to that of MAC brushes. Compared to their corresponding regular Sigma brushes and matching MAC brushes, these feel a bit lighter too.
The brushes I would often use from this kit are the
Foundation Brush F60
for liquid foundation,
Duo Fibre F50
for powder to set foundation,
Large Shader E60
to apply eye primer,
Pencil E30
for the eyeshadow crease, and
Eye Shading E55
for the lid and lower lash line. The others I probably would not use as often. I wish this kit came with a brush like the MAC
109
and a large tapered brush like the MAC
138
, which I religiously use for blush and contour respectively! If that were the case, this would be my
dream kit!
What do you think of this brush kit? ♥
For more information and to purchase this kit, check it out at
SigmaBeauty.com
.
Disclaimer: Products in this post were provided by PR. This post was written based on my honest opinions as always.