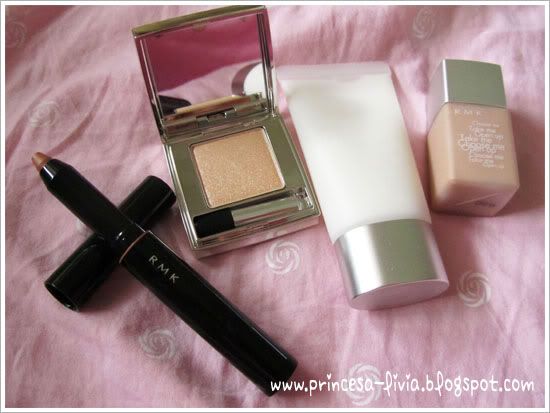 This is a review
on products I got from
RMK Cosmetics
from the NBBE
National Beauty Blogger Event
. ♥
Honestly, I wasn't at all familiar with the brand, but I did recognise the name and packaging from Japanese magazines. Now after trying the products, I'm happy to say I love it! Here I am reviewing their
Liquid Foundation
, a
Lip Crayon, Ingenious Powder Eyes eyeshadow
and
Creamy Polished Makeup Base
.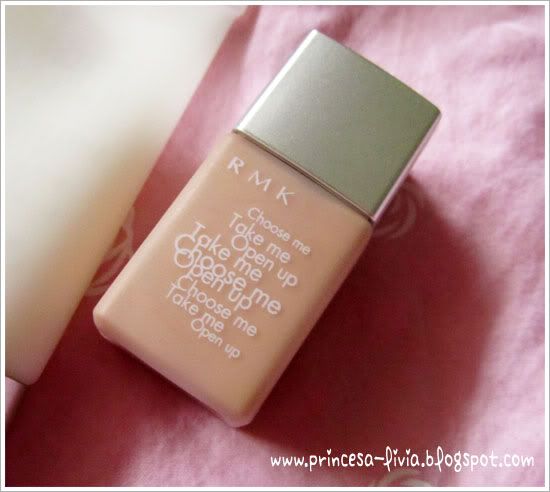 Liquid Foundation in 102.
This shade is a wonderful match for my NC25-30 skin! It feels gorgeous on, very luxurious. It starts as liquid but leaves a powdery finish. It comes with SPF14, which is always a plus. It is on the sheer side though, so if you need more coverage, this one isn't for you.
Lip Crayon in
02 Beige.
This is a yellow-toned nude lipstick. It easily glides on my lips and is well pigmented. Feels creamy and dries semi-glossy. The colour is not quite my type for this Spring and upcoming Summer season, as I think louder colours are more appropriate, but the product itself is nice.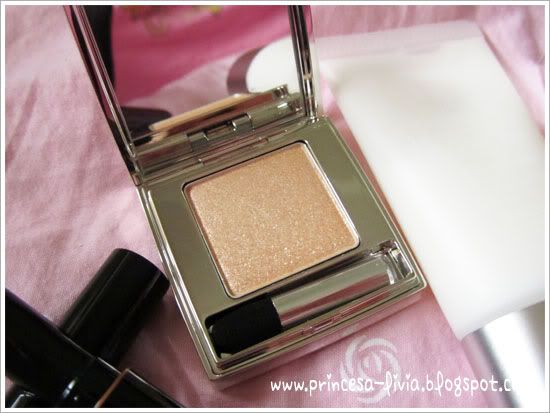 Ingenious Powder Eyes in ME-04 Metallic Beige
. This is indeed a metallic beige! It is well pigmented, but quite glittery. You will experience some fall-out with this product; but since its a gorgeous light colour, its relatively easy to clean up. Just try to apply this eyeshadow before foundation and it will be fine. It also comes with a sponge tip applicator.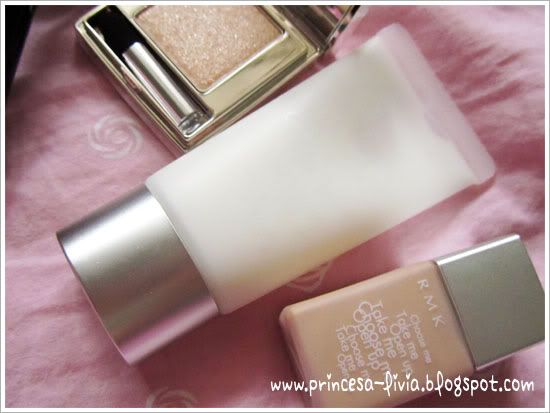 Creamy Polished Base in 00
. This is a fast-drying primer that dries clear and leaves my skin feeling smooth and soft. It is a lot thicker than the MAC
Face Primer
which is one of my holy grail products, but it dries just as quick, so I feel like I have to be quicker in spreading the product. I love the squeezy tube for its practicality though: easy to use and easy to carry around (unlike the MAC one!).
Swatches ~
L-R: Beige Lip Crayon, Metallic Beige Eyeshadow, Liquid Foundation 102, Liquid Foundation 102 Blended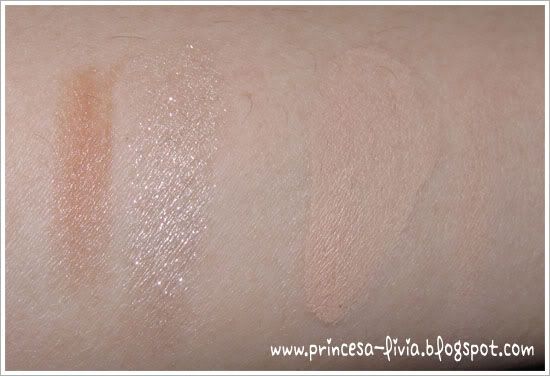 Overall...
The packaging is gorgeous - very sleek and metallic. If you are the type to get annoyed with fingerprints, you wont be happy with this. It doesn't bother me though. I know its silly but looking at them makes me feel like a Princess! ♥
The products are
very good quality
. I definitely recommend them.
On the downside though, they are quite pricey. A bit more than my usual MAC. Probably along the lines of NARS and Benefit.
For UK gals:
If I remember correctly, I was told that this was available in Harrods. I can't find the brand on the Harrods online shop though.
I stand corrected; its available at
Selfridges!
From a quick search, you can purchase some of these products at
Asos.com
(RMK products are discounted at the moment!!) or
BeautyBay.com
.
Let me know if you pick anything up!
Have you tried this brand before? ♥
What do you think? ♥
Thank you so much RMK PR for letting me try your products!
These products were provided to me by PR, however I was not paid to blog or review these products! My honest opinion as always ♥