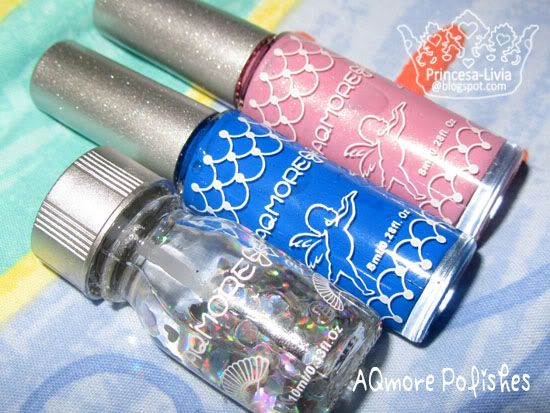 A PR of
YouniqueNails.com
has very kindly sent these water-based nail polishes for review. It's been a long time since I've seen and used water-based nail polishes - at least 8 years ago! And so when I received them, memories of my high school suddenly began to flood back~ haha. Those were the days when nail polish was banned for students and I resorted to these types which are easy to peel off.
I was sent colours in
Heart of Ocean
,
Sakura
and
First Love
. Keep reading for the rest of my review + nail swatches! ♥
P019 Heart of Ocean. 2 coats.
This is a solid medium-dark blue colour. I
love
this one. I really like how shiny but shimmer-free it is. The colour also seems to flatter my skin!
P037: Sakura
. 3 coats. Sheer sparkly medium pink. Kinda Streaky. Looking at the bottle, I thought this was going to be my favourite out of the two. It looked like a slightly sparkly blue based pink.. on the nails however, it translates into a much darker and much sparklier pink, which I wasn't looking forward to! I was deceived... but nevertheless it is still a pretty *preppy* colour.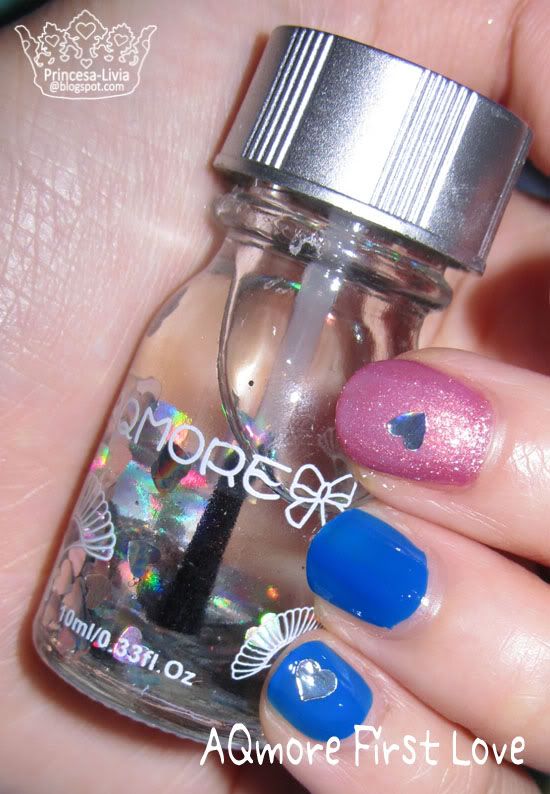 C069: First Love
. This has silver reflective hearts suspended in clear polish. It is pretty cute, but I found it quite difficult to apply as I had to dig in the bottom and try my luck to catch the hearts on the brush!
My Overall Experience.
There are definitely pros and cons to this product. Let me illustrate some of the bits I've noticed for you!
PROS
1. Cute and slim packaging (easy to look at and easy to store!)
2. These are quick to apply and quick to dry.
3. They are easy to peel off, so I suppose might be good for those who want very temporary nail colours without the hassle of removing them with nail polish remover, or for children (just not those who nail bite!)
4. The water-based formula contains natural products which are supposed to be better for your nails than acetone-based ones. The website also lists the benefits of using this formula as opposed to the standard polishes:
http://www.youniquenails.com/why-water-based-nail-polish.html
CONS
1. The first thing I noticed when I used them - they smell. Awful. For some reason, they make me think of the smell of a mix of old toe nails and roses (?). Weird. but true. This is very prominent from the bottle, although I couldn't really smell them on my nails once worn. It is nothing much to worry about but I'm just giving you the heads up! :)
*EDIT: I was just told that the all-natural formula contains a food ingredient hence the smell, and is supposed to smell like yoghurt.
2. They come off easily. - which may be annoying for someone who would like their nail polish to last longer! I haven't showered or did the dishes wearing these yet, but I'm pretty sure they won't last.
Overall
,
I don't mind these. I don't dislike them, but I'm not ecstatic either (mostly because they're not as long-lasting as I hoped they might be). But I'd like to hear your thoughts...
What do you think? ♥
Have you tried water-based nail polish before?
You can purchase these at
http://www.youniquenails.com/
.
And I just realised, they currently have a
Light Color Series
which looks so cute! The light peach
Office Lady
colour looks so pretty ♥
Disclaimer: These products were sent for consideration for review. My honest opinion as always!