Hi girls,
I'm trying to clear out my closet in time for moving out of my place in the next 3-4 months.
I have this super duper cute
White Coat with Ribbons
up for grabs.
It's so pretty and cute, the quality is good, but a size (or two!) too large. :'(
I bought it at Boohoo.com during the Christmas holiday, and by the time I got back home and opened the package, it was too late to return it.
Well anyway, I hope one of you will like it. If not, I'll probably just give it away to one of my cousins or something. =)
It is brand new,
never
worn. I snipped off the tag ages ago - I don't know why I did it.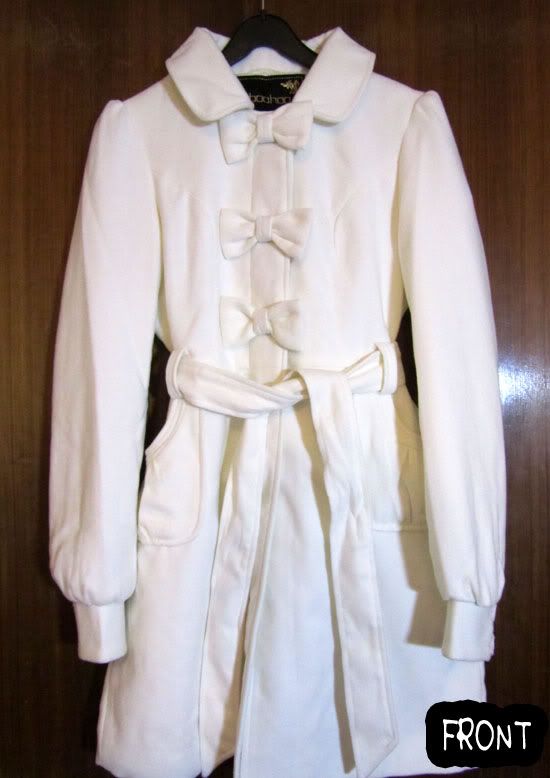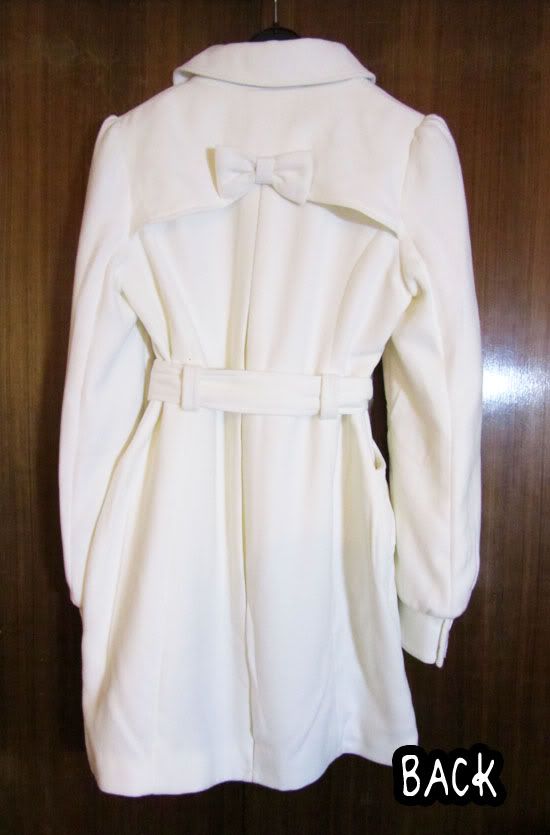 Boohoo White Coat with Bows UK Size 10
The colour is more of a creamy white than stark white white (the former, I find a lot more flattering!).
Front has 1 fasten at top and 2 buttons below it, all behind the 3 bows.
The back has a bow too.
Lined inside.
100% Polyester
£25
(includes recorded delivery). UK only.
If you're interested, please leave your paypal email address and I will invoice you! ♥