Hi everyone, this is a post dedicated to my top 10 favourite/most used makeup products of February 2011, excluding my staple/base products which are
featured in this post
. These are in no particular order!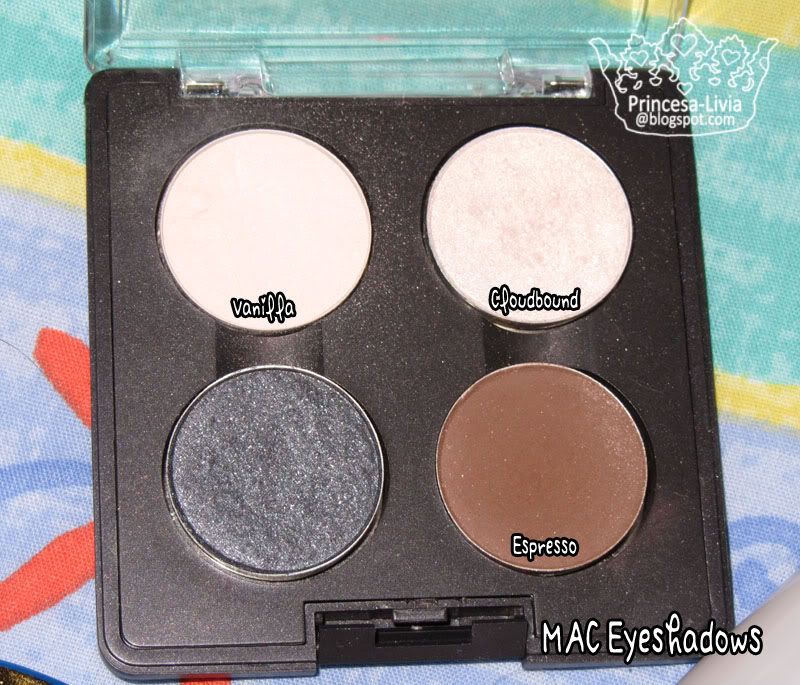 1. MAC
Espresso
eyeshadow. Matte dark brown. I have been using this on the crease for almost all my looks this month. It makes for a fabulous, neutral crease colour.
2. MAC
Vanilla
eyeshadow. I have been using this to blend out
Espresso
on the brow bone area using a fluffy MAC or Sigma
224
brush.
3. MAC
Cloudbound
eyeshadow. This is a frosty white-gold colour. It was a limited edition shade from the quad from the
Balloonacy
collection. The most recent MAC dupe was
Solar White
eyeshadow; I think MAC
Nylon
is the closest dupe from the permanent line.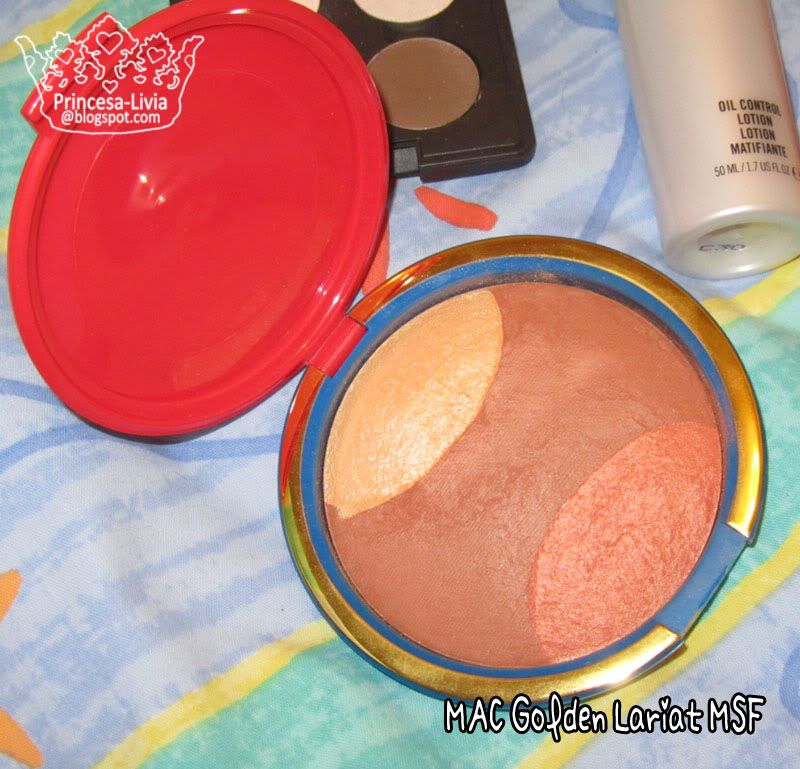 4. MAC
Golden Lariat
MSF. Ever since I got it, I fell in love with it. It has a contour, blush and highlight colour in one product. Only thing its missing is a mirror!
Read my review and see swatches here
.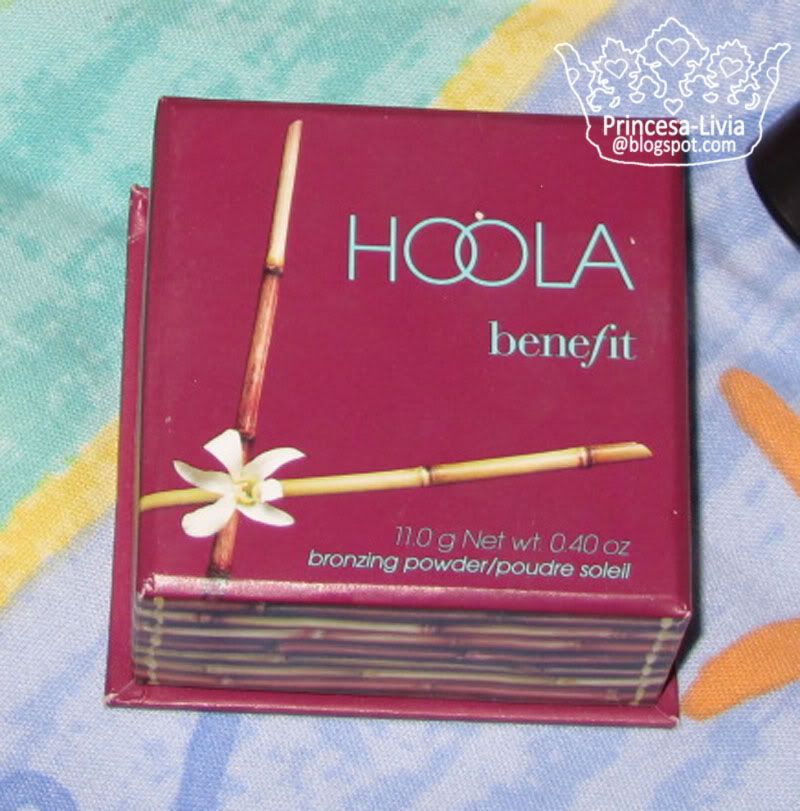 5. Benefit
Hoola
bronzer. I believe I have found my HG bronzer. Its a matte bronze colour that's perfect for my medium yellow-toned skin.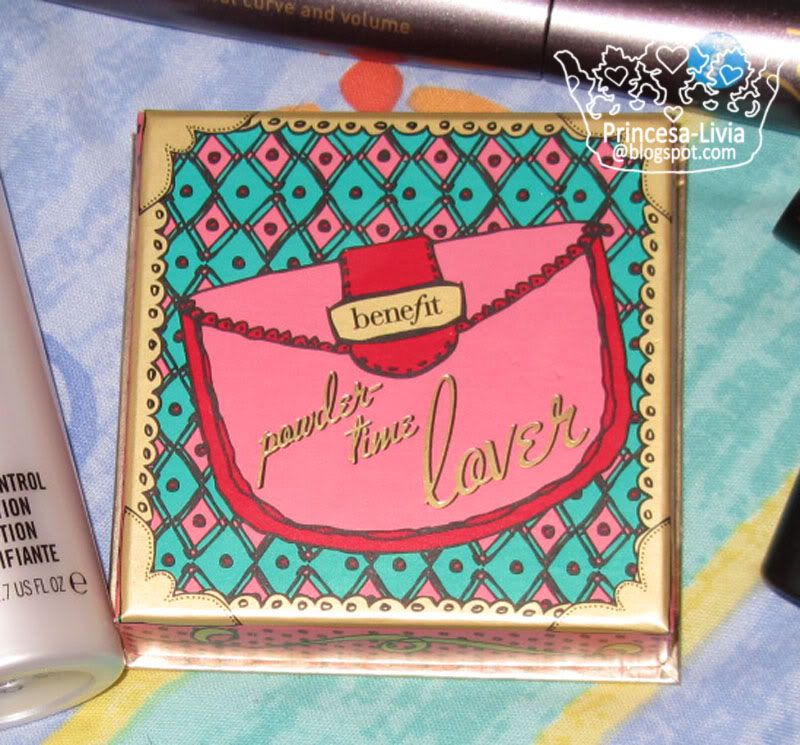 6. Benefit
Coralista
blush as part of
Powder Time Lover
Trio. This is a peachy pink with gold shimmer. I love this blush for its brightening effect on my cheeks!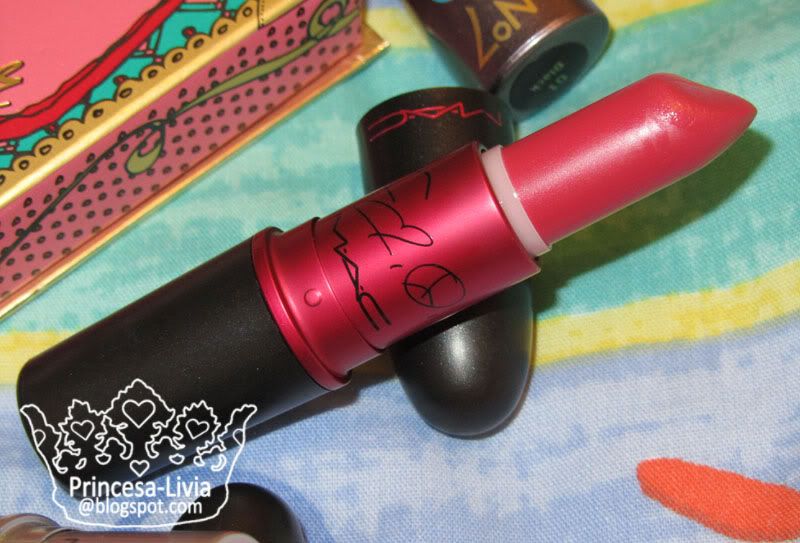 7. MAC
Viva Glam Cyndi
lipstick. This has been out for about 1 year now, and I can't believe I have just picked this up! Its a gorgeous reddish coral colour in my favourite MAC lipstick finish, lustre.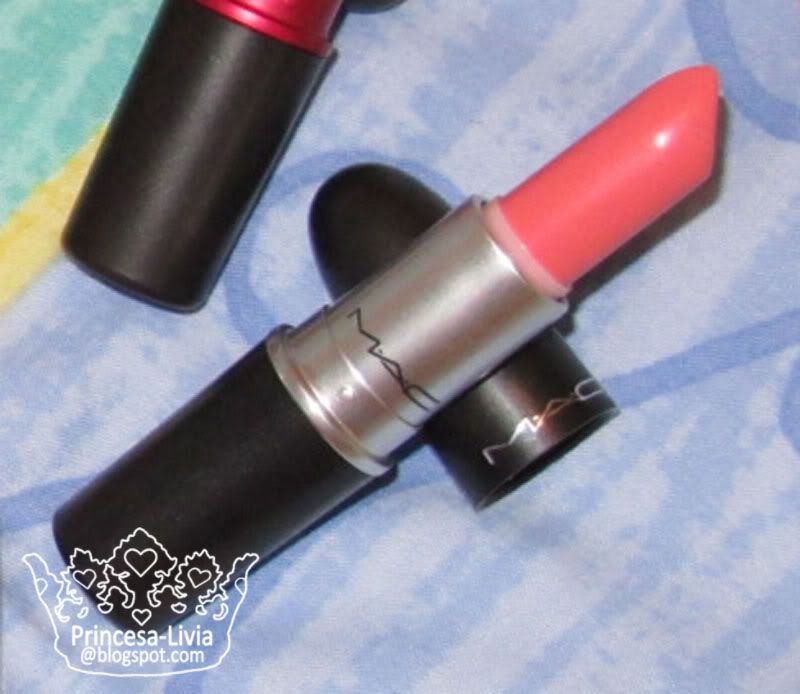 8. MAC
Cut a Caper
lipstick. This is another limited edition shade, a light peachy pink from the
Tartan Tale
Christmas collection.
9. MAC
Oil Control
lotion. This is a runny white lotion, which dries quickly on your face leaving a smooth soft matte finish. It looks and feels like perfect skin! *my boy is a big fan of this!* It provides the perfect makeup base that keeps shine at bay. I only wish that it has a version with SPF to really use daily.
10. No7
Exquisite Curl
mascara. This still doesn't replace my staple Maybelline
Colossal Volume
but its an easy-to-apply mascara that provides my lashes length and volume! Not so sure about the curling though, but I always curl my lashes anyway.
Click here to read my review
!
And here are the swatches...

Well those are my 10! W
hat were your favourite makeup products last month? ♥