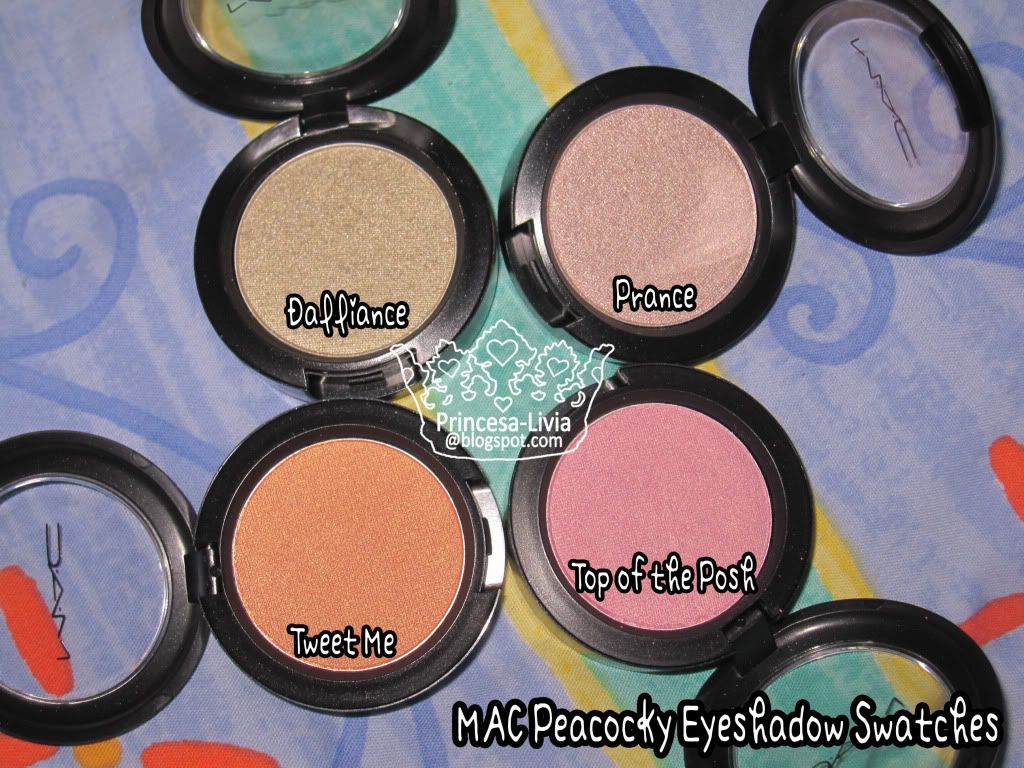 I got these eyeshadows a few weeks ago, and I've only found time to blog about them now! I love these MAC
Peacocky
eyeshadows. They have such silky buttery textures with amazing colour pay off. They are a lot like MAC
Veluxe Pearls
to the touch. I found myself drawn to a lot of colours, especially the light colours, neutrals and greys (not so much the loud colours as I hardly wear them). I walked away from the counter with these four:
Tweet Me, Dalliance, Top of the Posh
and
Prance
.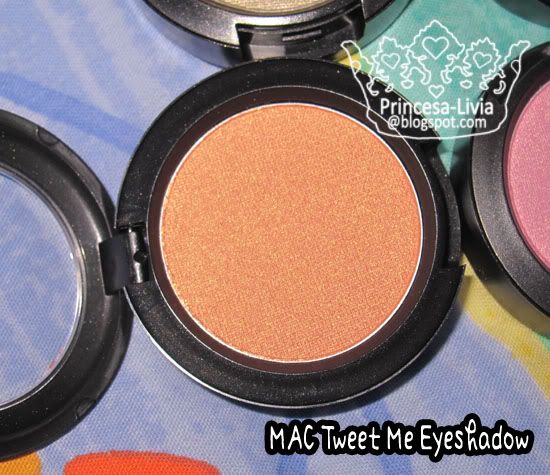 Tweet Me
is a light peach-gold duochrome. It is similar to
Melon
pigment, and it is a shade lighter than
Expensive Pink
eyeshadow.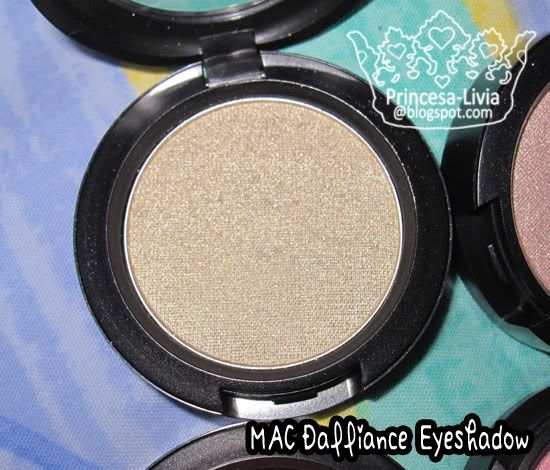 Dalliance
is a light greenish gold colour. It is very bright and shimmery.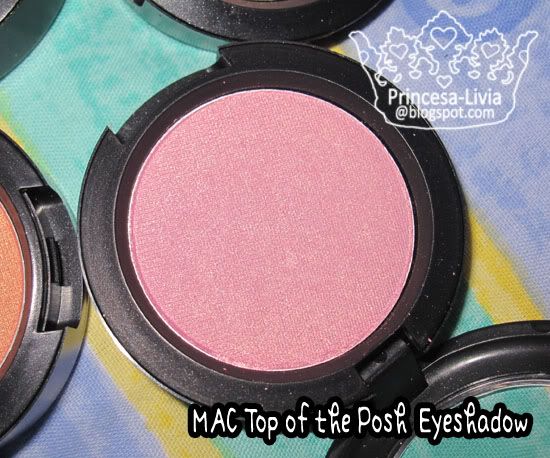 Top of the Posh
is a beautiful light pink colour with a gold duochrome.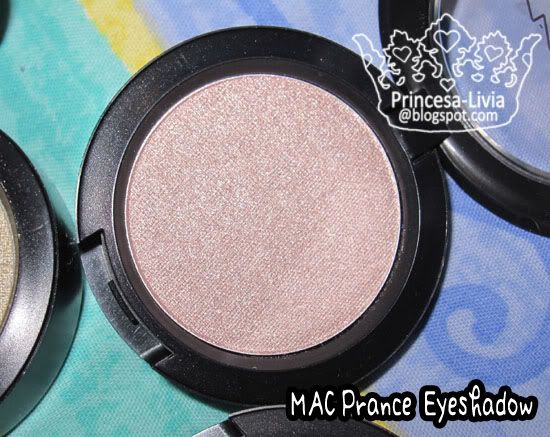 Prance
is a light neutral-taupe colour. Also beautiful!
I picked up only the lighter colours because I feel they are more versatile for every day/night out looks. If I had any more money to spare, I would also pick up
Unflappable
(dark grey-purple)
, Centre Stage
(dark brown) and
Spectacle of Yourself
(dark reddish-brown).
The only thing I don't like about these eyeshadows is the large size and the larger price tag compared to the standard MAC eyeshadows. I'm sure I will not be able to finish a single one, and I would much prefer it if they were in smaller pans to fit my palette!
Here are swatches..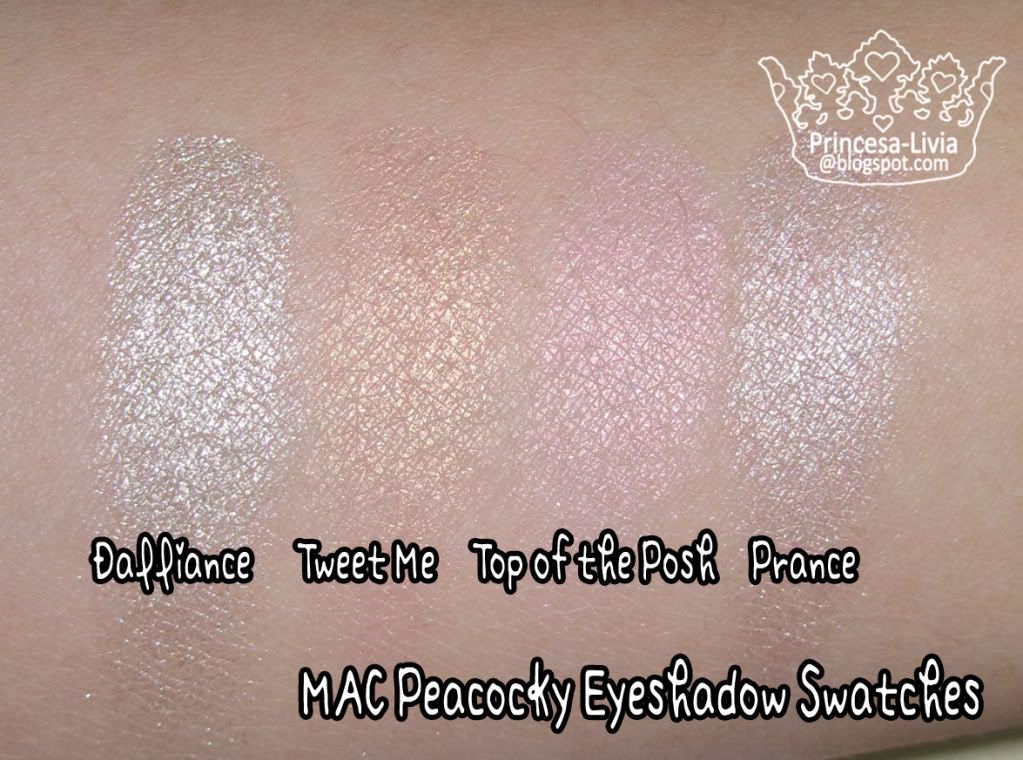 What do you think? Did you pick up anything from this collection?
♥