London Fashion Week
for
A/W 2011
yesterday. I was able have a glimpse of future makeup trends, watch Terry Barber work his makeup magic, watch Betty Jackson's runway show, get a makeover, and meet a few beautiful bloggers! I really had a wonderful time. Keep reading for my story, my makeover, and some photos! ♥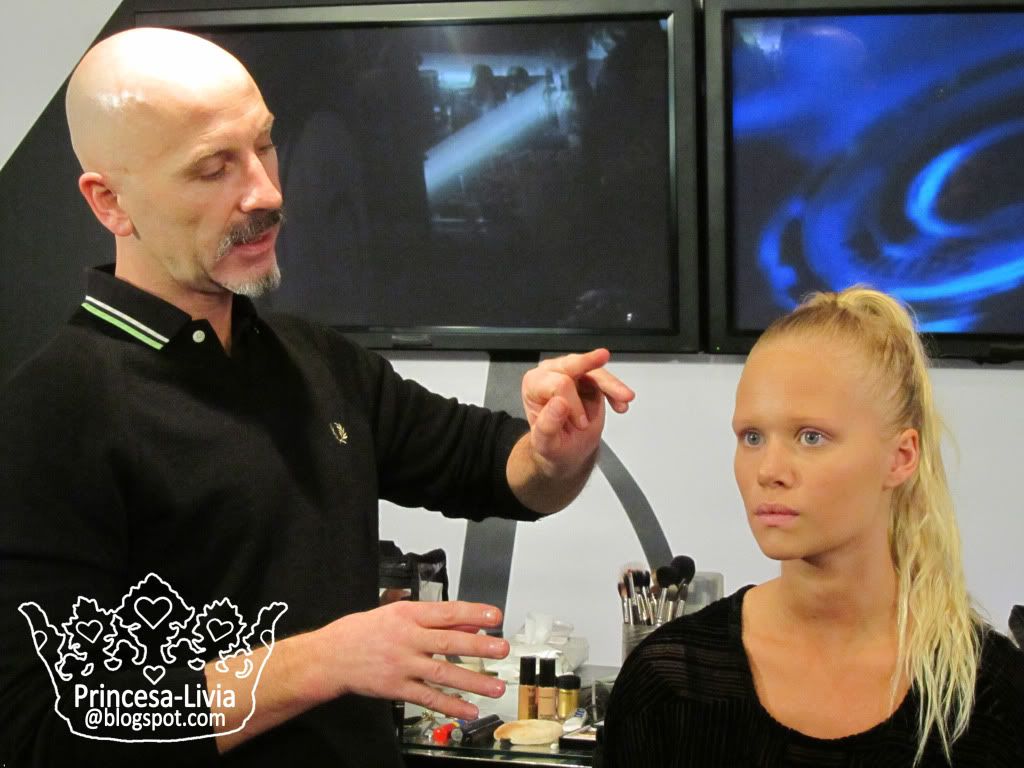 Terry gave us a demonstration of doing smokey sultry sculpted makeup with coloured pigments (red and yellow)! At first I was skeptical, but by the end I was in awe at his work. He is amazing at what he does and he is so down to earth. ♥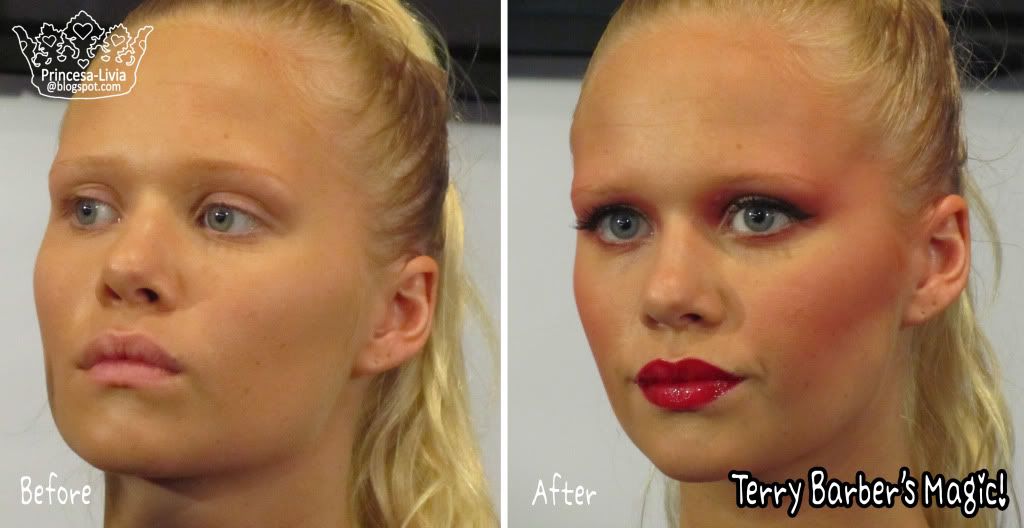 MAC Makeup Terry used (in order)
1.
Studio Sculpt
Foundation
2. Red MAC Pigment (I'm blanking on the name!) - To sculpt lids and extend to temples
3.
Pigment
in
Golden Lemon
- on lid as highlight
4.
Graphblack
technokohl pencil - upper lash line
5.
Penultimate
liner - upper lash line
6.
Mineralised Loose Powder
7. Same Red MAC Pigment - blush and contour
8.
Cherry
lip pencil - all over lip
9.
Vino
lip pencil - to outline lips
10.
Runway Red
lipstick - all over lips; to be released in the Fall!
11.
Clear
lip mix - gloss over lips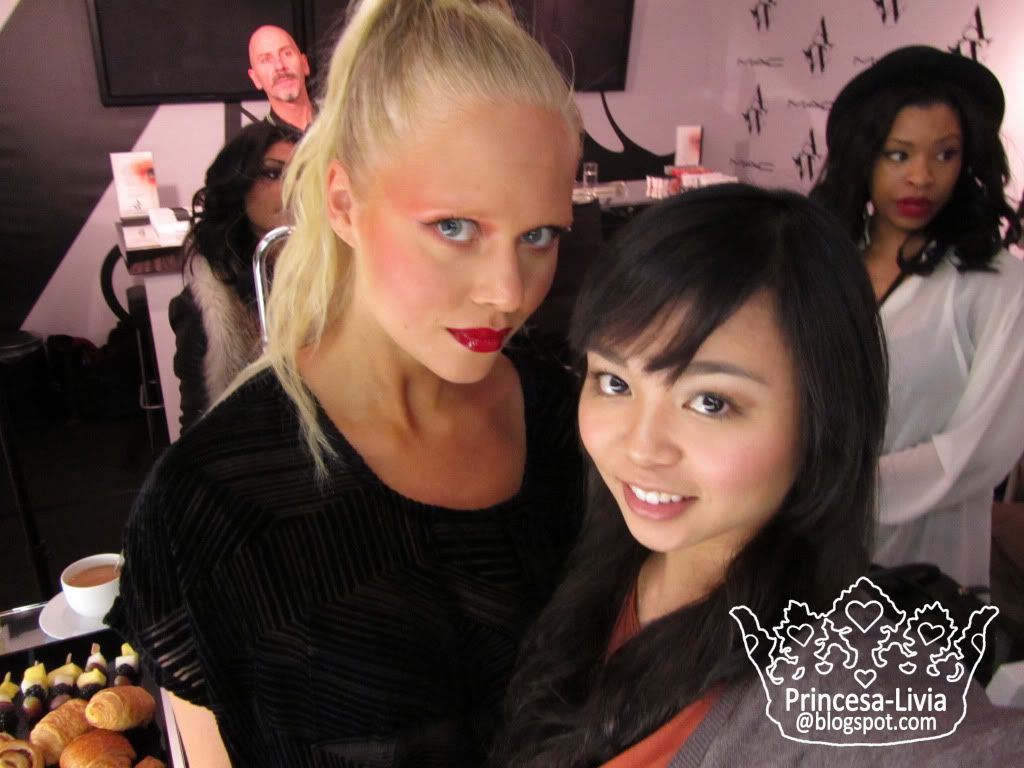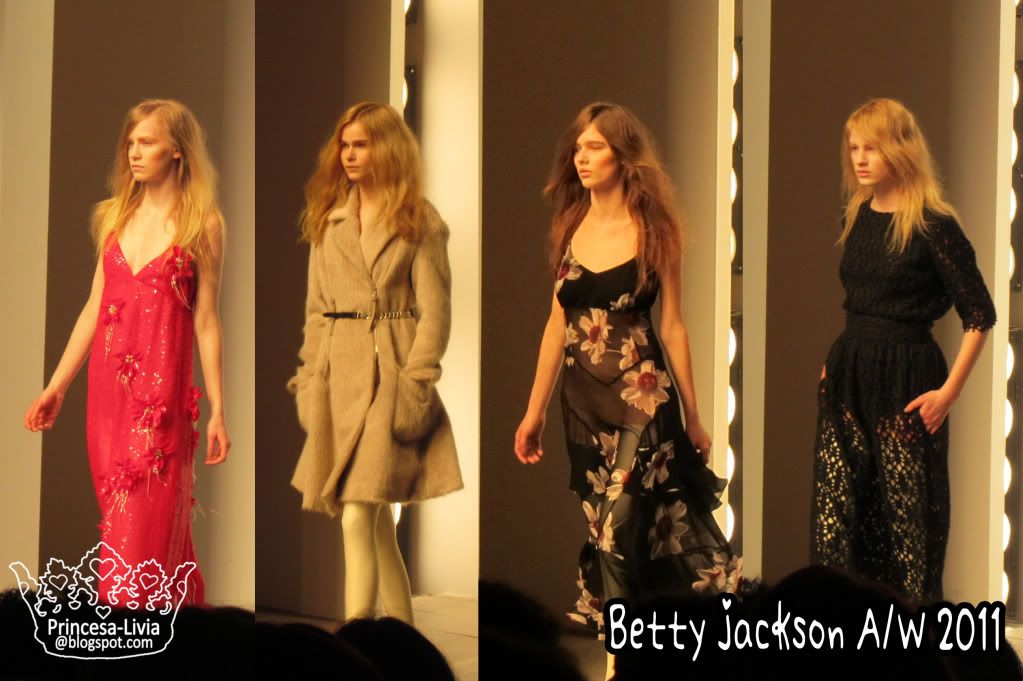 After watching the demonstration, we watched the quick Betty Jackson runway event. Her collection had recurring themes of Red, Beige/Camel, Black, Black with White Flowers, Fur and Lace. These are some of her items that I would wear! Some others looked a bit over-the-top for me.
I sat next to the beautiful Sammy~!
...and after that I was able to get a smokey eye makeover from one of the artists. This is what she did!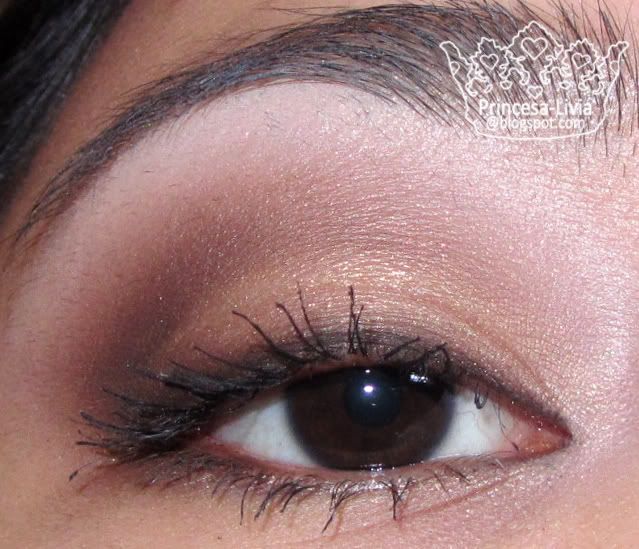 I already had: MAC
Tweet Me
on my lids and
Texture
on my crease,
Vanilla
on my brow bone,
Slick Black
greasepaint stick on my upper lash line,
Lingering
brow pencil and Mascara.
She added:
EYES:
Omega
eyeshadow (to blend crease)
Embark
eyeshadow (on outer creases to deepen eyes, and outer 1/3 of lower lash line)
Coffee
eye pencil (upper lash line & smudged out)
FACE:
Peaches
blush
LIPS:
Ample Pink
plushglass (I love the coconutty smell of plushglasses ♥)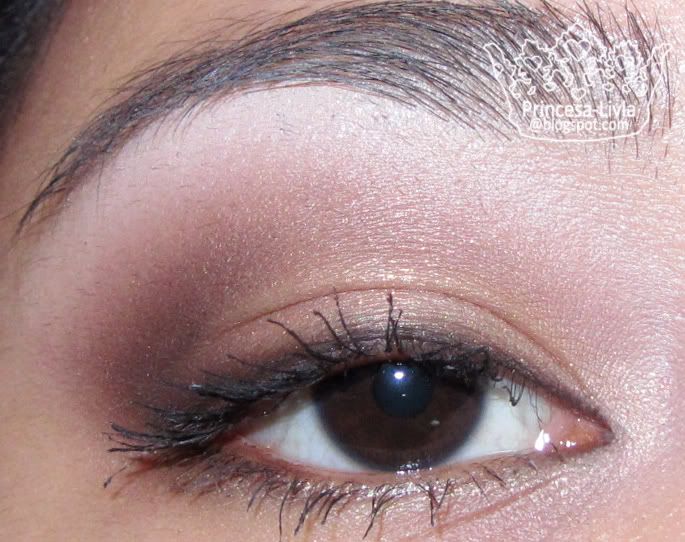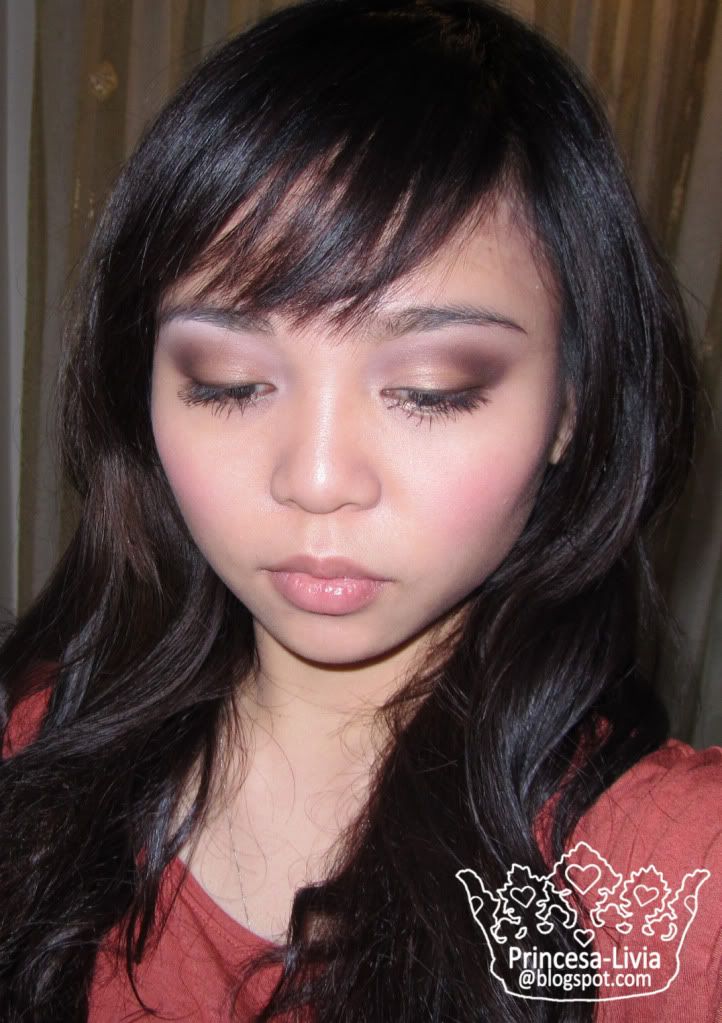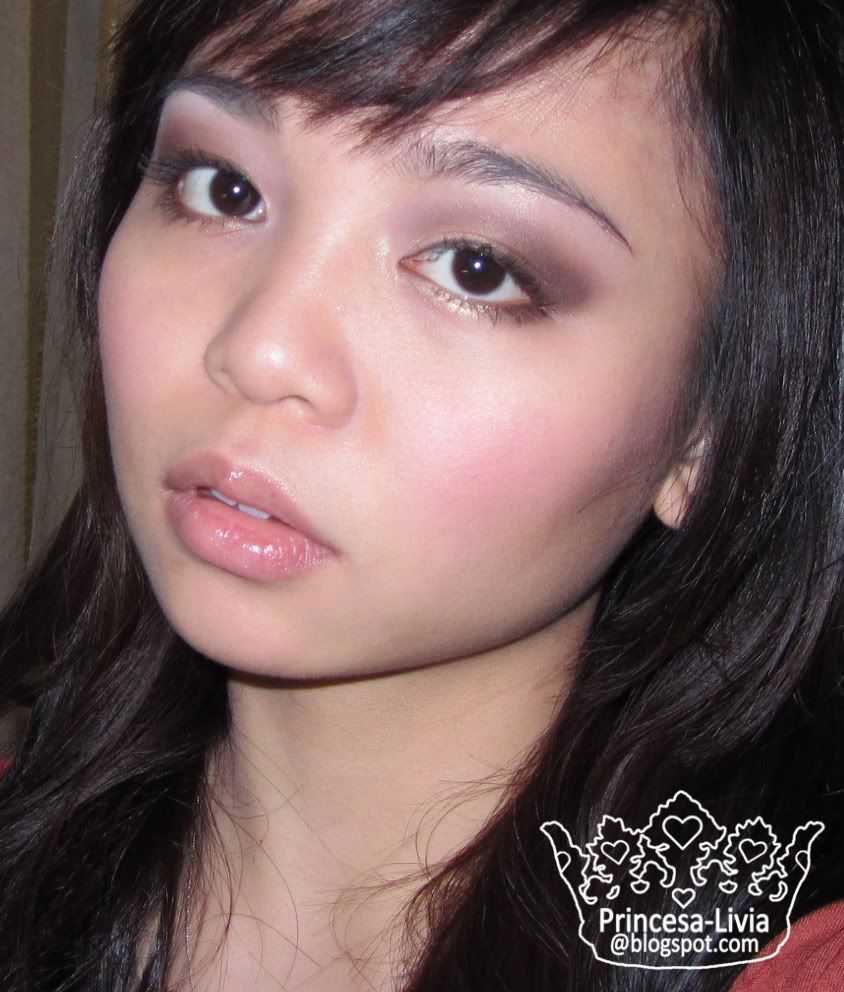 What do you think? ♥
And by the way, have you noticed my now-black hair? :) I dyed it back to dark brown on Friday night as my roots were showing!
After the makeover I had some bonding/randomness time with fellow beauty bloggers. They're a bunch of really nice, funny people, and generally a pleasure to be around. It was great to meet them all! You have to check out their blogs!! ♥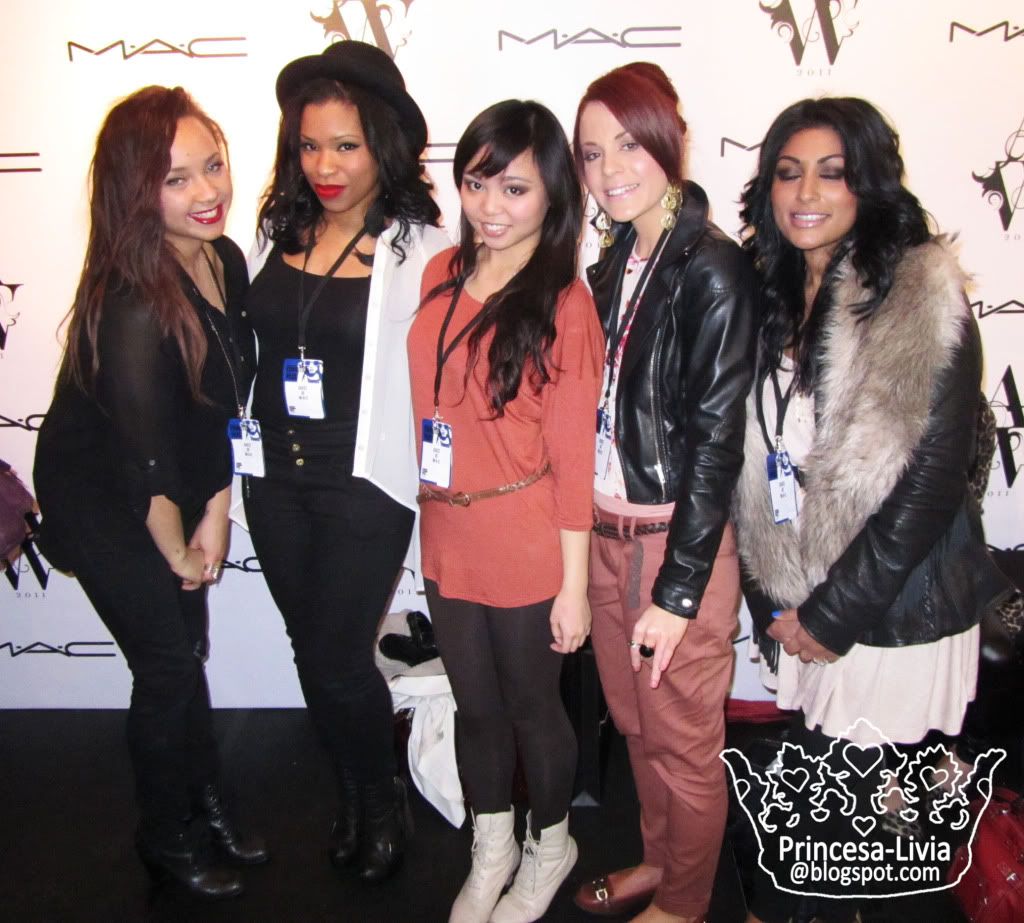 Sammie
from Beauty Crush,
Shirley
from Meek-n-Mild, Me,
Milly
from Pearls and Poodles,
Zara
from Just a Bowl of Mouldy Fruit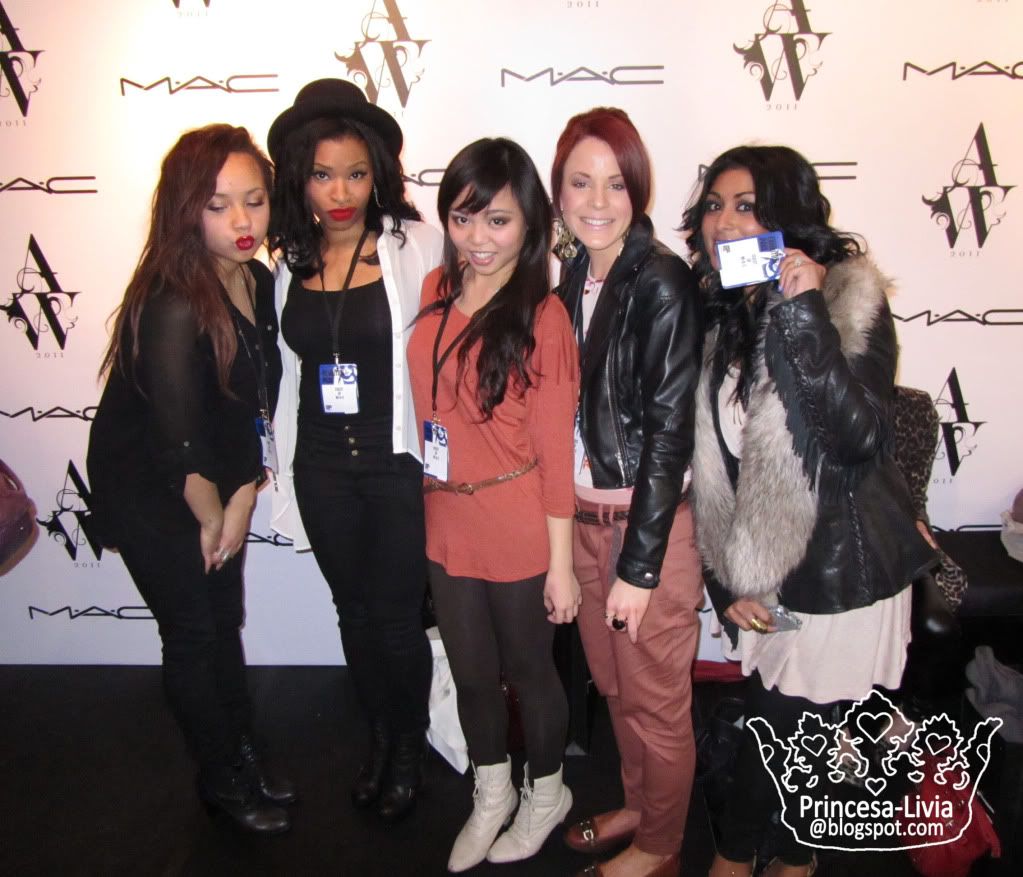 Overall, I really had an awesome time.
Its the first fashion show that I've been to! Thank you MAC PR for inviting me to this event, and to all the nice ladies I've met for giving me a wonderful time! Hope to see you all again :)
Any thoughts? ♥