I managed to pick up the
Clinique Pretty in Prints
collection, which I will blog about soon, and here's a
Clinique
look I've come up with using the palette! I think I'm being more adventurous with the different makeup brands now. MAC is just getting a bit boring you know? I'm thinking of actually skipping the
Wonder Woman
collection which is due out next month, but its just the packaging that's luring me in.
In this post I am also reviewing the new No7
Exquisite Curl Mascara
that is currently already available in your local
Boots!
I REALLY LIKE THIS ONE, read on for the review!
Well I hope you enjoy this post! ♥
I used:
EYES:
MAC
Soft Ochre
paint pot (base all over lid)
Clinique
Pretty in Prints Compact
:
Printed Prints
eyeshadow quad: Matte dark reddish brown (crease), Golden Peach (lid), Matte Vanilla (brow bone)
MAC
Brown, Now
Greasepaint Stick (reddish brown) on upper lash line
MAC
Lingering
brow pencil
L'oreal
Double Lash Extension Mascara with Serum Inside
(serum only)
No7
Exquisite Curl
Mascara
FACE:
Bobbi Brown
Corrector
in Light Peach
MAC
Studio Fix Powder
in
NC25
Benefit
Hoola
bronzer (contour)
Clinique
Precious Posy
blush (shimmery golden peach)
MAC
Pearl
cream colour base (highlight)
LIPS:
Clinique
03 Mango
Superbalm Moisturizing Gloss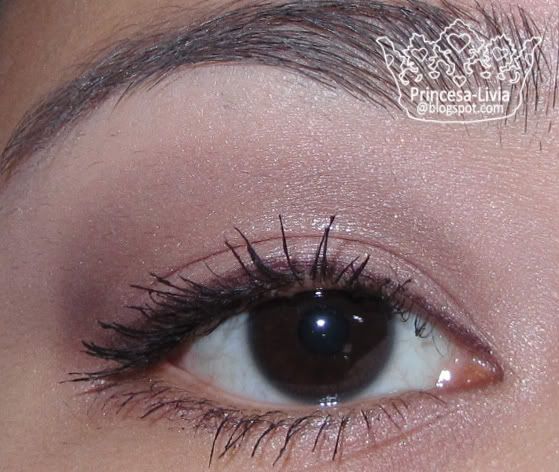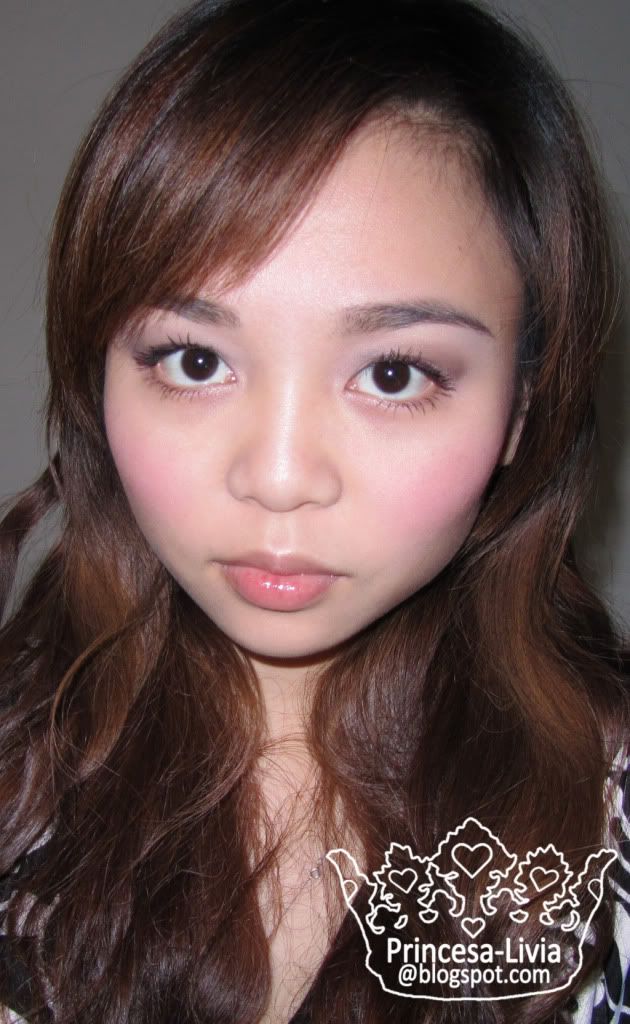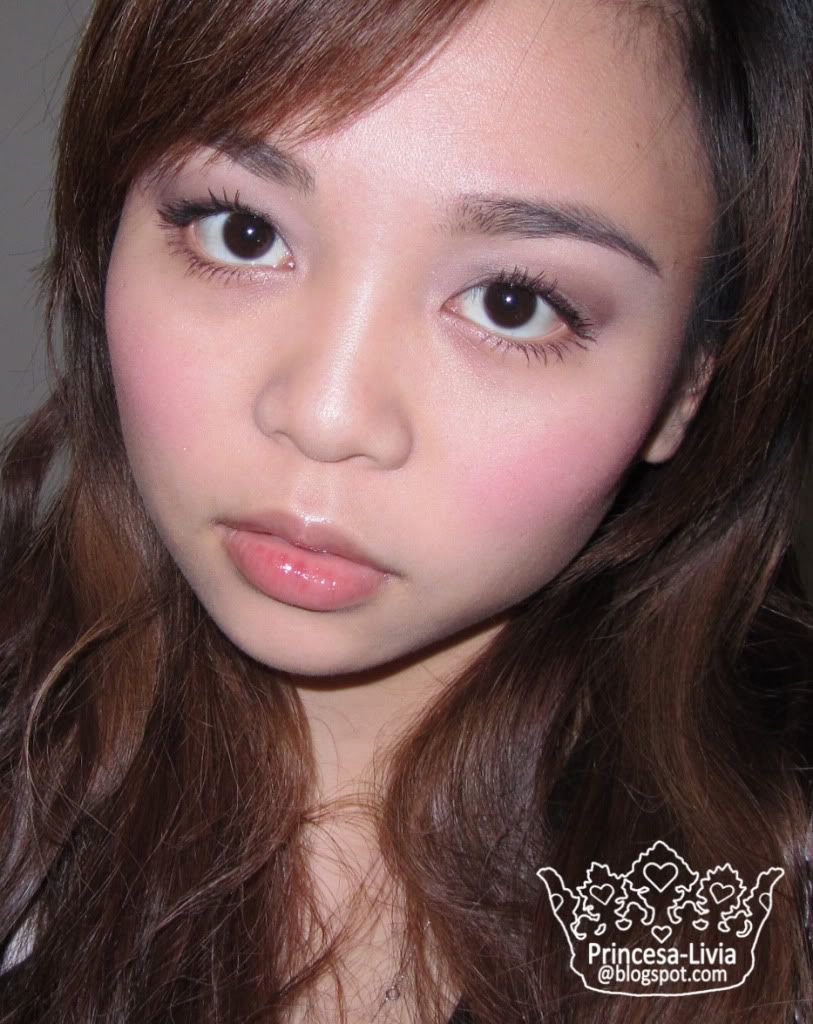 I really love peach colours as makeup.
I hope you liked this too. What do you think?? ♥
♥
Now I'd like to review
No7's New Exquisite Curl Mascara
.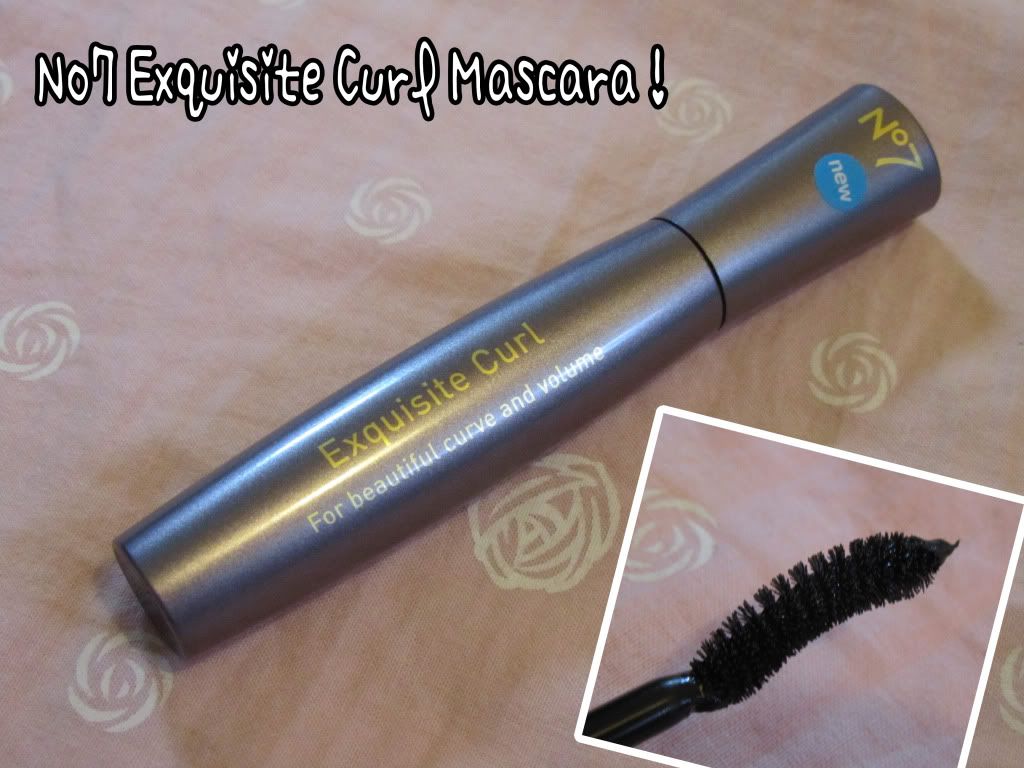 To be honest, I quite like this one. The bristles are short and stubby and arranged in a curved shape. This makes it easy to use on short lashes (fab for the lower lash lines!) and also lessens the chances of painting your eyelids too. The short bristles also let me apply the mascara to the lashes on the corners of my eyes which I find difficult with normal wands!
It claims to provide
Beautiful Curve and Volume,
but alone, I feel like it provides volume and a lot of length too!. I hardly wear mascara without curling beforehand, as my lashes are quite straight and I feel that no mascara wand alone would curl them, and this is no exception though.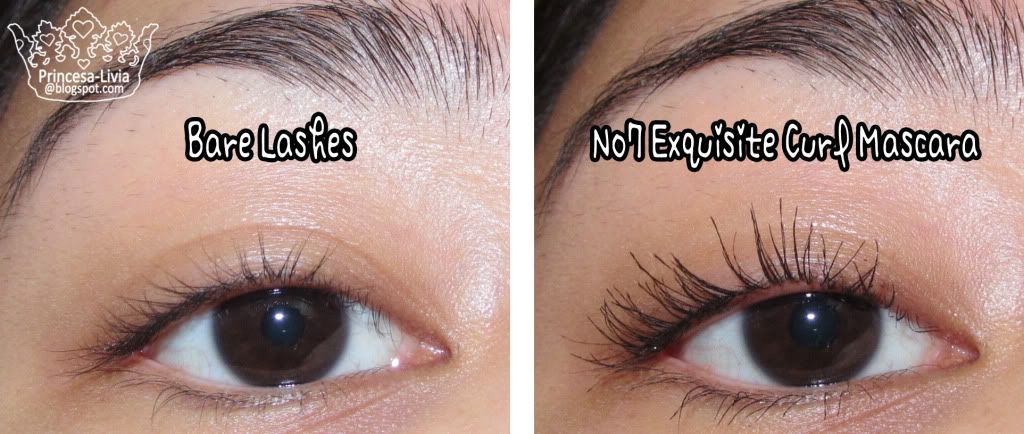 I always use the serum part of the L'oreal
Double Extension
mascara and I find that this No7 mascara works well with it
(I used this combo in the Clinique look above!!)
. Only qualm is that it takes longer for this mascara to cover the white primer compared to my usual Maybelline
Colossal Volume
as the bristles are definitely shorter on this one! It is also not quite as black as
Colossal Volume
, but its not grey either.
Overall, I recommend this mascara for its ease of application. It also gives some oomph to lashes, but not overly so. It would be great on the go and for on the bus/tube applications! ♥
What do you think? Will you try this mascara? ♥
*Disclaimer: The No7 Mascara above was provided by PR for consideration to review. As always, my review is my honest opinion!