Eureka
! I've finally found my fashion inspiration for this season. My seasonal fashion inspirations or themes are not something I can consciously decide, but rather its a 'gut-feeling' that I suddenly get. Last winter it was nudes, grey-purples, and Greiges (greys and beiges). I have been waiting for this feeling for a few weeks now, and I've realised that for the next few months, my fashion theme will be the red-white-and-blue:
Naughty Nauticals!
Its funny how trends seem to re-appear over and over. I remember it was May a couple of years ago when MAC released its
Naughty Nauticals
collection when the Nautical theme was very popular, and now it seems to be back again (at least for me)!
On a side note, the Naughty Nauticals Collection was a beautiful collection. I hope they repromote some of the products!
I just got these beautiful pieces from
Primark
- ah how I just love that shop! ♥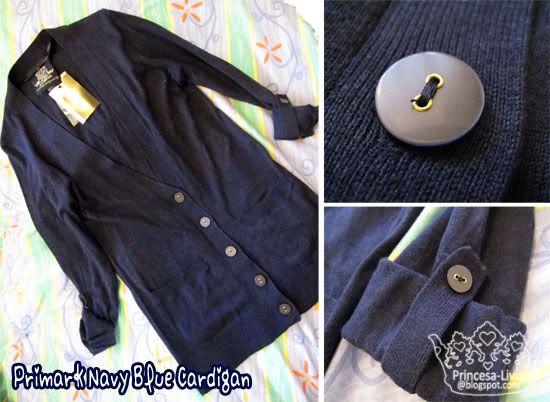 Navy Blue Cardigan £10 - This fits me perfectly! Its long enough to cover my hips. I love the gold accents on the buttons, as well as the fact that I can roll my sleeves up to 3/4s. The cloth is so soft too.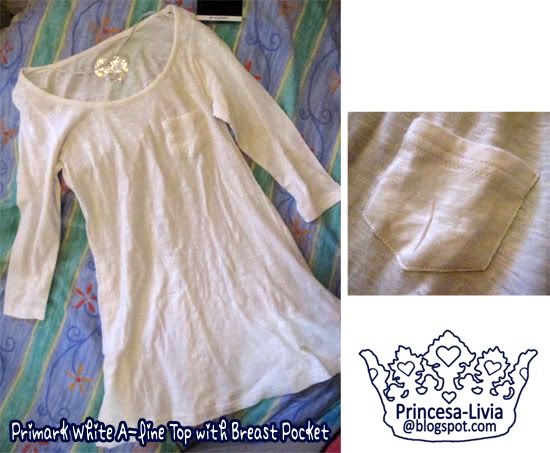 White A-line Top with Breast Pocket £4
. I think this was meant to be a top, but because I'm quite petite, it fits me like a dress. I love the A-line shape -so classic! I plan to wear this with a skinny belt, but it also looks great without one. :)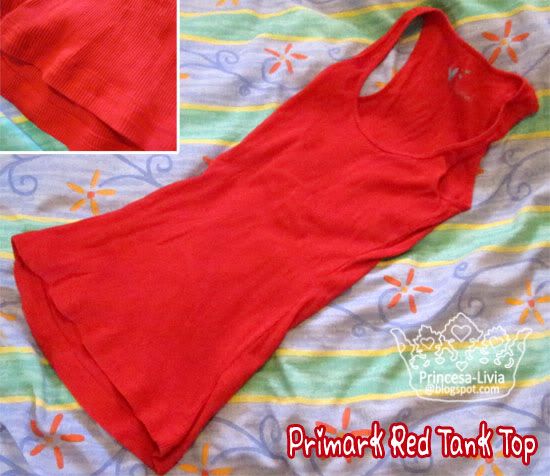 Red Tank Top £2
. I love tank tops - I must have at least 15 of them (in different colours of course). I just love how they fit my body, and this one is no exception. When I saw this colour, I immediately wanted to have it. Its not like those typical reds, this one is more of a hot red-orange! ♥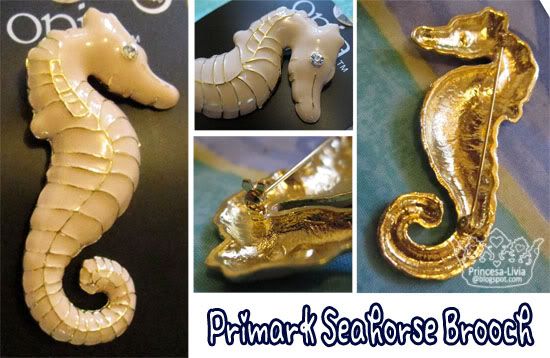 Seahorse Brooch £1.50.
I saw this on a black leather jacket worn by a mannequin, and I was immediately intrigued. I have never seen a Seahorse brooch before, and this one was pretty cute. For the cheap price, I definitely wanted it!
And this last one doesn't really fit the theme, but it was too cute, I could not resist: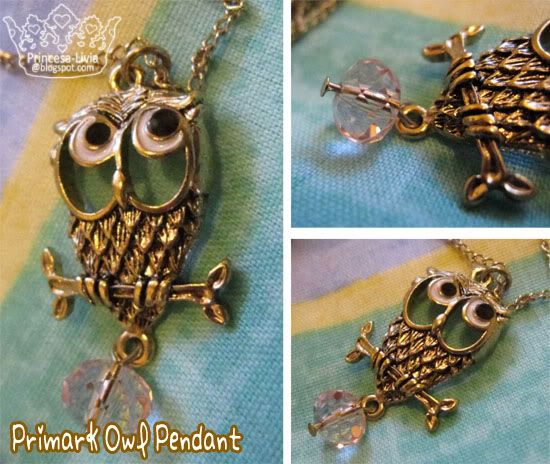 Owl Pendant
. Just too cute for words!
...Now all I need is the perfect scarf to match my navy themed items. I hope to find it soon! :)
What do you think? ♥
And..
Do you have a personal trend you're sporting this month? Please Share!
♥