I'm so thrilled to have been sent this bunch of face masks by Montagne Jeunesse. When I first saw them, I immediately fell in-love with the very pretty and fuss-free packaging. Taking a whiff of each just sent me to the moon! ♥ Keep reading for my reviews!
Dark Chocolate Deep Cleansing Mud Masque is my favourite. It smells absolutely divine. It takes a bit of self-restraint not to eat! It smells of chocolate and orange. It contains moisturising cocoa and shea butter, infused with sweet orange oil and dead sea salt to deeply cleanse and nourish the skin. It looks like chocolate, feels like mud, and dries pretty quickly. When I first applied it, I felt a tingly feeling on my cheeks, which may be a good thing or might be a sign of irritation. I'm not quite sure, but my skin felt fine when I wiped it off. I can't stress how much I just love the chocolate scent~ ♥
Sensuous Spice Self Warming Masque smells of Cinnamon and Ginger.
With exotic spices of Cinnamon and Ginger, this sensuous treat grently warms to open pores and draw out impurities to leave your skin radiant and deeply cleansed. It has a brownish-orange colour, feels like a lotion, and doesn't really dry up. It leaves my skin feeling cleaned. The scent helps to calm me down too!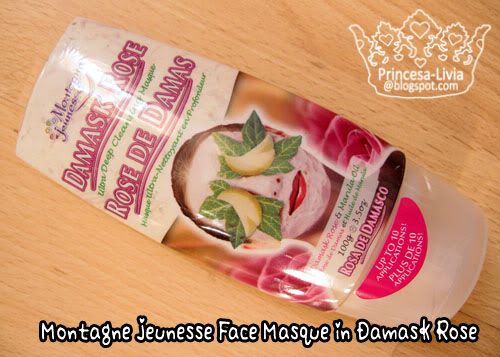 Damask Rose Ultra Deep Cleansing Masque smells of roses and also contains marula oil.
Damask Rose and deep cleansing Marula Oil combine to hydrate and smooth, while She and Cocoa Butter moisturise to leave skin soft and silky. Its a white colour, which kinda feels and dries like toothpaste. It leaves my skin well hydrated. However, I have never been keen on the smell of strong smelling roses. The scent overwhelmed me a bit :(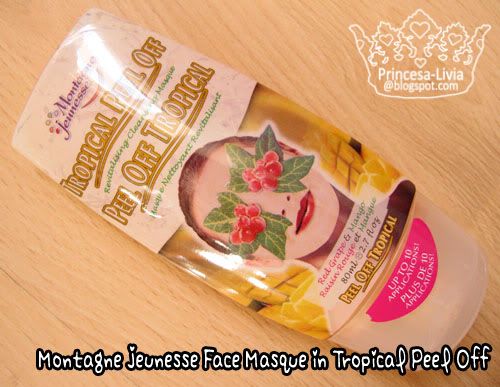 Tropical Peel Off Revitalising Cleansing Masque smells of yummy mangoes and also contains red grape.
Red Grape, Noni Fruit and Sweet Mango extracts revitalise and deep pore cleanse, lifting away impurities and dead skin cells to reveal a glowing complexion. Its a yellow transparent gel that dries up for you to peel off (as it is a peel!). It does leave my skin looking more bright and glowy!
Apart from the fabulous products, their company is pretty eco-friendly as well. They are strongly against animal testing, which you can read more about
here
. If you're keen on trying out new face masques, I strongly recommend these
Natural beauty products by Montagne Jeunesse
. You can purchase them from their website or if you live in the UK, I believe they could be available in your local Boots. Using these would be a great way to spend some relaxing 'me' time! ( Actually it doesn't have to be just you-time, my bf enjoys it too!:P )
What do you think? Have you tried Montagne Jeunesse Face Masks?? ♥
These products were sent for consideration by PR. As always, my review is my own honest opinion.