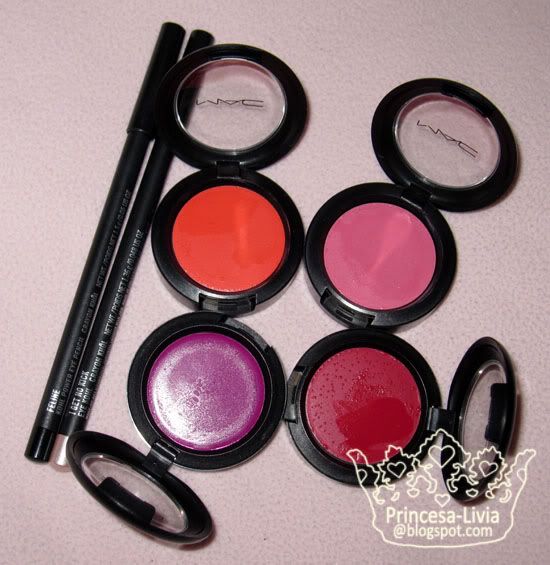 Hi everyone! I'd just like to share what I bought from the MAC Cham-Pale and Stylishly Yours collections, as well as my thoughts on them and swatches. I've had these products for about almost 2 weeks as I bought them when I was on holiday, so I think I can review them pretty well now. I hope this is useful! Enjoy~ ! x
CHAM-PALE COLLECTION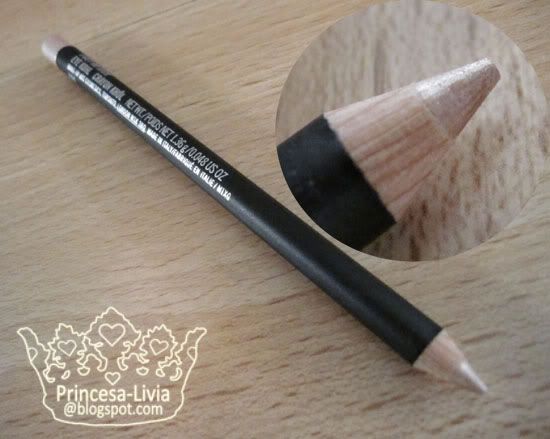 From the Cham-Pale collection, I only walked away with 1 item: I Get No Kick eye kohl. It is a shimmery nude colour, which I think is similar to Hey (LE) eyeshadow or Naked Lunch eyeshadow from the permanent line. I love putting light shimmery eyeshadows on my lower lash line to brighten my eyes and make them appear a bit bigger using a brush, but using I Get No Kick eye kohl is a lot easier and faster to do as it is in pencil form.
With regards to its quality, it wears just like an average eye kohl. It is a bit smudgy so you'll have to avoid rubbing on wherever you put it. But it is very beautiful though so I do not in anyway regret this purchase. It's now in my traveling (handbag) makeup kit! ♥
As for the other items in the collection, they are all very beautiful.
The Caviar Dreams eyeshadow quad was very pretty, I loved the sparkly and brightening effects of the eyeshadows. However as my brother pointed out as I was shopping with him, I already have a lot of similar eyeshadows so I shouldn't spend more money buying this palette.
The paint pots are also very beautiful, but since I only use them as eyeshadow bases more than as eyeshadows themselves, I chose to skip them.
The lip gelees were very sparkly and I love the consistency, however they are similar to my Resort Life lip gelee which I still have a lot of product in so I skipped them too. These sparkly lip gelees are beautiful over light pink or light peach lipsticks. You should try this - so pretty and innocent looking :) !
I was also very tempted by the
highlighters
because of their soft shades and crinkly paper appearance, but I chose not to get them as I find powder highlighters a lot more tedious to apply compared to my holy grail highlighter -
Pearl cream colour base
.
I am still thinking of getting Rose Ole though - thanks to Linda and Tali!
I already have Feline eye kohl which is a really dark pigmented but smudgy black eyeliner. I will include it in swatches below! ♥
STYLISHLY YOURS COLLECTION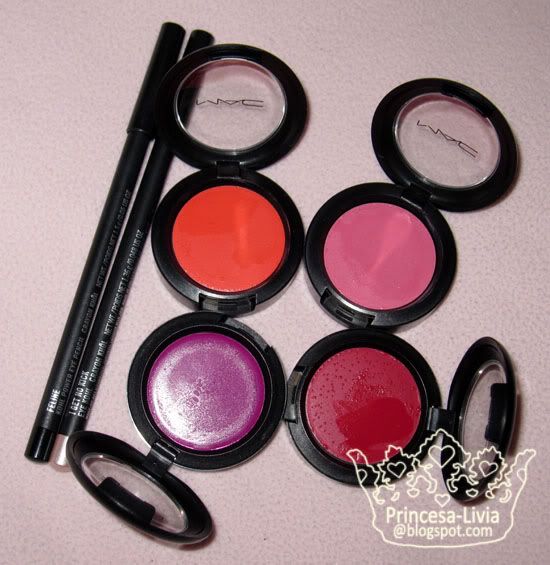 From this collection I bought a lot more. I was so impressed by the Cream Colour Bases. I love the creamy finishes, bright pigmented colours, and especially that you can use them on the cheeks AND lips! Makeup artists have told me that these are safe for the eyelids too, but my eyes have had bad reactions to makeup in the past so I would personally not want to risk it. The versatility made them total winners for me and I couldn't resist getting all 4 of them. These products are so great for on-the-go. They are quick and easy to apply with fingers, and blend amazingly. The creamy-ness does fade after a few hours, but I love the stain that it leaves on the lips. You seriously have to get at least one of them!! ♥
Compared to the Cremeblend Blushes from the Lillyland Collection, I LOVE these Cream Colour Bases so much more. They are so much easier to apply on the cheeks and they don't feel drying at all on the lips, whereas the Cremeblend Blushes are. I also prefer these CCBs to the Bobbi Brown Pot Rouges, as my Cabo Coral isn't as easy to apply, and it also seems to break me out on the cheeks :(
As for the rest of the products, I feel like I've seen them before. So I skipped them!
Here are swatches!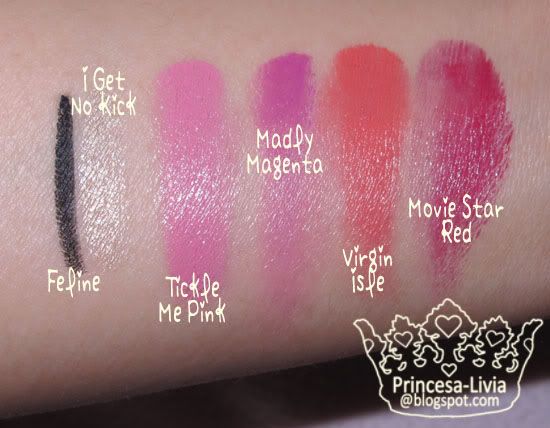 Feline eye kohl, I Get No Kick eye kohl, CCBs in Tickle Me Pink, Madly Magenta, Virgin Isle, Movie Star Red
So those are my thoughts guys! What do you think?? What are your must-haves from these collections? ♥