I L♥ Kiehl's #1 lip balm.
They are colourless with the perfect consistency - not sticky, not too runny. It feels really moisturising on your lips with long-lasting effects, leaves a lovely lip-glossy sheen, and comes in a variety of really yummy scents! I have
Cranberry, Mint, Pear
and the
Original
(unscented one). My favourite is
Cranberry
, followed closely by
Mint
. I love it, my cousins love it, and heck even my guy friends love it too! (they also love amusing themselves by the lip glossy look lol).
The only thing I don't like about it is that its in a squeezy tube that I'd have to use my fingers to apply. I'm a bit iffy (?OCD) about getting my hands physically dirty, so sometimes it just bugs me that I have to use them to apply this balm. But its not sticky anyway, so it wouldn't bother me as much as other things.
What's your favourite lip balm? And have you tried Kiehl's? ♥
------------ ♥ ------------
On another note, two beautiful bloggers,
Katrina
and
Hollie
, awarded me with the
Versatile Blogger Award.
Thanks girls! ♥
The rules for these awards are:
1. Thank the person who gave you the award and link back to them in your post.
2. Tell us 7 things about yourself.
3. Award 15 recently discovered new bloggers.
4. Contact these bloggers and let them know they've received the award(s).
I've done other tags like this before, you can read them here. Since I'm hungry as I write this, I'll choose mention 7 of my favourite foods and drinks. These favourites are from different cuisines. If you have the chance, I highly suggest you try each out! :)
1. I ♥ Jollibee's Peach Mango Pie. Jollibee is a Filipino Fast Food Joint, kinda like McDonald's, but Filipino. It used to be a National joint, but now they have branches in the States (esp in California)! If you ever come across this food joint, you MUST try this. Warm and sweet peach mango inside a crispy outer crust. Yum.
2. I ♥ Frozen Margaritas. Chilled tangy lime with the bitterness of Tequila, and salt on top. Tasty! I have fond memories of this. Chilling on the beach with my mum, and eating...
3. I ♥ Lemon Garlic Butter Lobster! I know some people are disgusted by the sight seafood, but I LOOVE seafood. Though I'm allergic to crustaceans, they are my favourite food. (I just take prophylactic Antihistamine tablets 30mins before eating :) )
4. I ♥ Nasu Dengaku. If you ever see this appetiser on a menu of a Japanese Restaurant, do NOT pass it up. It may not look like much, but its a gorgeous super yummy dish! Its a sweet miso aubergine dish with a soft and super tasty inside and crispy skin. So delicious. I've been making this at home, thanks to a recipe I found
here
!
5. I ♥ Strawberry Shortcakes. Strawberries are one of my favourite fruits and that combined with sweet sponge cake and cream = ahh heaven!!
6. I ♥ Green Tea Lattes. Especially the ones from
Tombo
, South Kensington. Yum.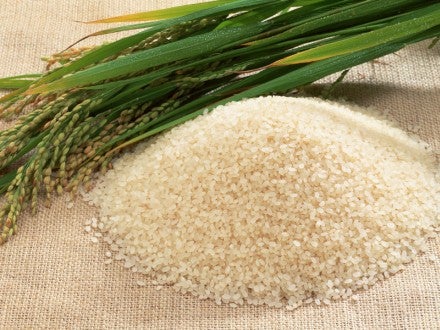 7. I ♥ Rice. I am your typical Oriental Asian rice bunny. If asked what I want for dinner, I'd say 'rice' - but obviously not by itself. As long as its a rice dish, I'm sure to be satisfied. :)
So those are 7 things about me (my favourite foods). And now, I award the following bloggers!
1.
Tina
2.
Mariza
3.
Liana
4.
Marie
5.
Laura
6.
Line Moerch
7.
Shayla
8.
Meibelle
9.
Jasmine
10.
Wendy B
11.
Annettee
12.
Julie
13.
Sammiebbz *
14.
Vicky
15.
Louise
I'd love to hear 7 facts about you all!
Let's get to know each other more
♥
*Images of food are from Google*