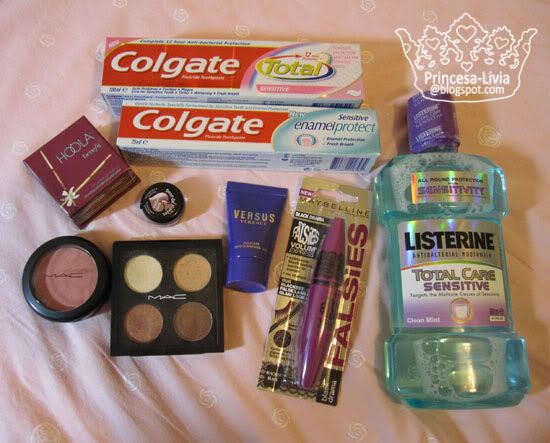 Hello guys! I'd like to share with you a bunch of stuff I picked up lately. Most were from swaps - check out
this post
if you're interested in swapping, and some I bought from my local drugstore,
Boots
. I got some
MAC
stuff I've wanted for a while, a
Benefit
gift from a friend, as well as a new mascara from
Maybelline
, and dental care items for my sensitive teeth. Enjoy! ♥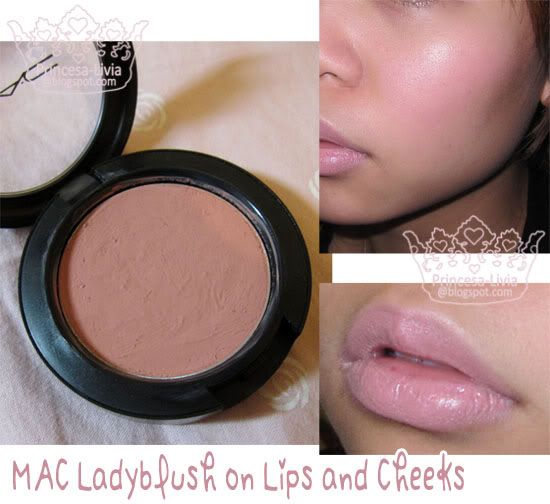 MAC
Ladyblush
cream blush. This is my first blush from MAC from the
Cream Blush
range, although I do have some
Cremeblend Blushes
, and
Cream Colour Bases
which I use as blush. After how much I loved the cream colour bases from the
Stylishly Yours
collection, I decided to venture out into trying MAC's cream blushes. From online swatches, I fell in love with
Ladyblush
, and I'm so happy I received it in a swap~! ♥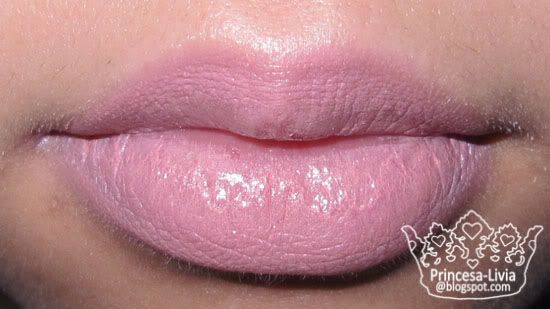 Comparing it to
Tickle Me Pink
cream colour base from the
Stylishly Yours
collection,
Ladyblush
is a more yellow-based light pink, whereas
Tickle Me Pink
is a blue-based light pink. And if you watched
Disney's
latest Princess movie
Tangled
,
Ladyblush
reminds me so much of that innocent flush on
Rapunzel
lips and cheeks! ♥♥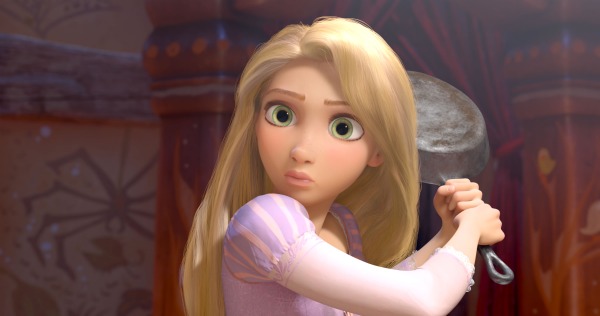 I also got the MAC
Colour 4
quad from MAC
Spring Colour Forecast
which is comprised of 4 gold tone eyeshadows. It has
Manila Paper
which is a veluxe pearl white,
Flip
which is a frosty light yellow orange,
Aztec Brick
which is a veluxe pearl orange copper colour, and
Creole Beauty,
a veluxe pearl yellow-toned bronze.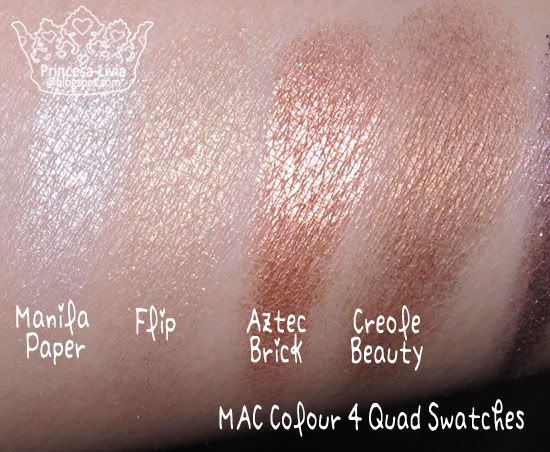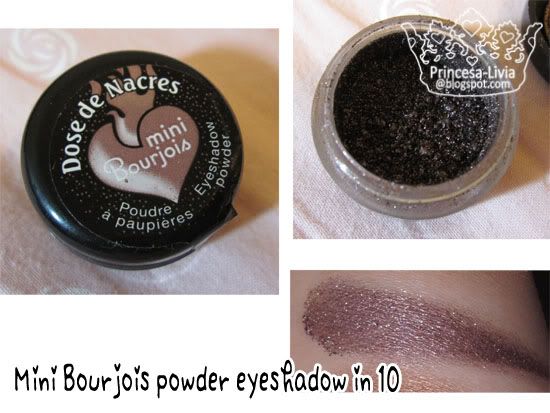 Mini Bourjois eyeshadow
in
10
. This is such a gorgeous gorgeous colour. It is a very sparkly dark mauve colour. But like most pigment-form eyeshadows, I'm not really fond of this as it has the potential of getting too messy. I probably might not use it that much. :(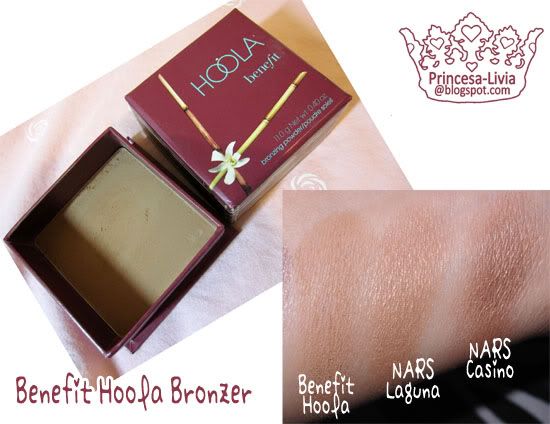 Benefit Hoola Bronzer
. This one has been well-hyped in the different blogs, and I'm sorry to say that I support the hype too! I love this bronzer. Its a matte and yellow-toned. I think it is quite similar in colour to
NARS
Laguna
, which is just sparkly.
NARS Casino
on the other hand is a lot more red toned. I think
Hoola
is my new HG bronzer! Thank you
Akisa
for sending this to me! ♥
Maybelline The Falsies Black Drama mascara
. I love
Maybelline
mascaras in general, and I love superblack , long and thick - basically like False eyelashes, but without the falsies. When I saw this new mascara at the store for £2 off, I did not hesitate to pick it up. I hope it will live up to my expectations! Oh, it has really cute packaging too.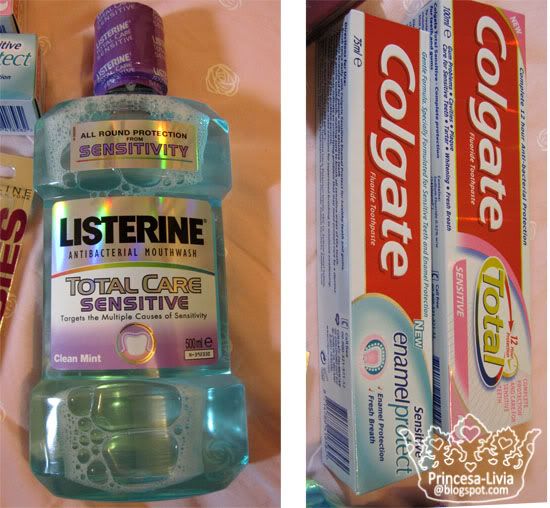 Despite my obsession with taking care of my teeth, I somehow developed tooth sensitivity within the last year (BOO! :( ), which meant that I could tolerate sweets and cold things less than before. This was a big annoyance to me as I love my chocolates, cakes and ice cream, but now I have to watch how much I eat to prevent tooth pain! I've been to a few dentists already, and they say my teeth are fine, so I'm trying to look for a way that would make the pain less. I got Listerine Total Care Sensitive Mouthwash and Colgate toothpastes in Sensitive Enamel Protect and Sensitive Total. I'm trying these out, and hopefully my teeth might get better.
I also just created a
Facebook
account for my blog. It's very new, I will update it soon. If you enjoy reading my posts on the blog, please support my page by clicking
like
on the button above!! Thank you ♥
Oh by the way,
Eyeko
is having a promotion on their website: Wowzer
3 for 2 on all Eyeko
...pop in any 3 Eyeko products in your basket and when you checkout the cheapest will be free! This ends on Friday the 14th of Jan 2011 midnight UK time. I really like most of the
Eyeko
products I've tried so far. You can read my raving reviews on the products
here
. If you would like to purchase anything, it would really help me if you could enter my Eyeko Ambassador Code
E11109
.
Phew that was a long post. Well, I hope this was helpful.
Have you bought anything new that you have been loving lately?
And
Can you suggest any good Dental Care products for Sensitive Teeth? ♥ ♥