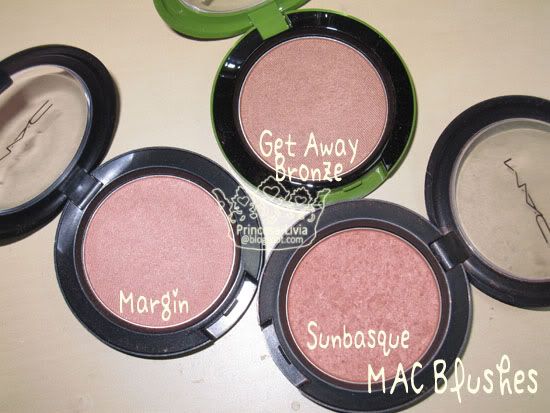 Hi everyone, I just took random swatches of these blushes in my collection
Margin, Sunbasque
and
Get Away Bronze
(LE) to compare these three, but then I thought before I delete these photos, why not share them with my readers? So in this post I am comparing these three peachy bronze coloured MAC blushes.
Margin
and
Sunbasque
are permanent, whereas
Get Away Bronze
is limited edition from the
MAC To The Beach
collection released in summer 2010. I hope this post is useful somehow! ♥
Comparing the three,
Margin
has the most peach and least bronze,
Sunbasque
has the strongest orange tone, and
Get Away Bronze
is a rosey brown.
While these are all shimmery,
Margin
has the most shimmer, followed by
Get Away Bronze
and lastly
Sunbasque
.
All 3 blushes are gorgeous for that exotic beach glow, which I love for this winter season. Out of the 3, I think I love
Sunbasque
the most, then
Margin
, and
Get Away Bronze
.
Here are swatches: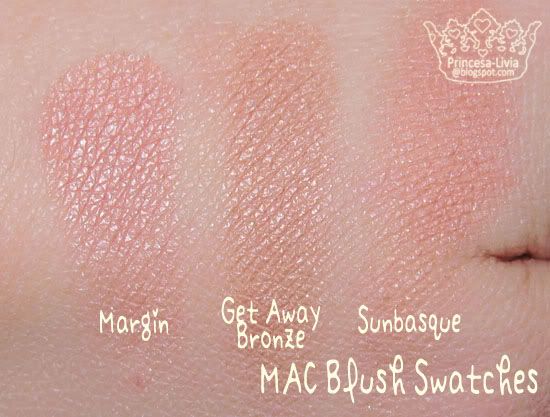 What do you think? Do you have any of these blushes? Which do you like best? ♥