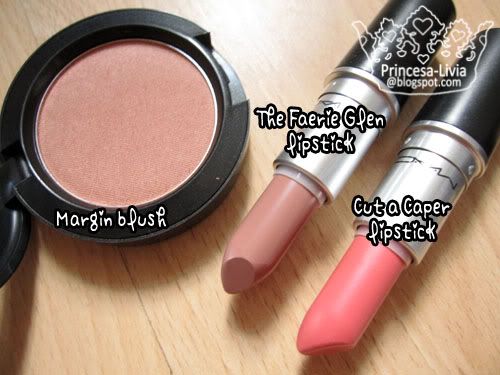 My Haul
I was able to check out the MAC
Tartan Tale Collection
a couple of weeks ago, and to be honest I was seriously underwhelmed. Looking at the displayer, I was somewhat 'bored', because the colours looked like repromotes and the tartan look didn't really excite me. A few products really caught my eye though, mainly because of the bright beautiful colours. These were
My Highland Honey
and
Her Blooming Cheek
blushes,
Cut a Caper
lipstick, eyeshadows in
Glamora Castle
and
Follow Your Fantasy
,
Undercurrent Pearlglide Liner
and
the Dashing Lassies palette .
However, after swatching and thinking about them, the only products that came home with me were lipsticks in
Cut a Caper and The Faerie Glen
, and a blush in
Margin
from the permanent line. Keep reading for my reviews and swatches! ♥
Blushes:
I'm a blush fiend so I was drawn to these two initially. However, these thoughts made me not consider purchasing them:
Her Blooming Cheek
is a very vibrant hot pink, however I only seldomly use colours like these; for pinks I like the baby pink variety.
My Highland Honey
is a light peach blush which was what I looked forward to before seeing the collection, but after trying it on my cheeks, it just looked like a less flattering version of
Illamasqua Lover
which I already had. Its a peach that doesn't brighten up my cheeks unlike
Lover
blush, so I decided to skip it.
Lipsticks:
I picked up two lipsticks from this line, namely
Cut a Caper
and
The Faerie Glen
. Both are lustre finishes, my favourite finish among the MAC lipsticks, which are semi-opaque with a sheen.
Cut a Caper
is a bright pink-coral which is similar to
Jazzed
lipstick that was released in the
In the Groove Collection
earlier this year. I love this colour as it tends to liven up my complexion without being too harsh.
The Faerie Glen
is a neutral pink, which would work well as a nude lip colour. I admit, the name also influenced me to purchase this!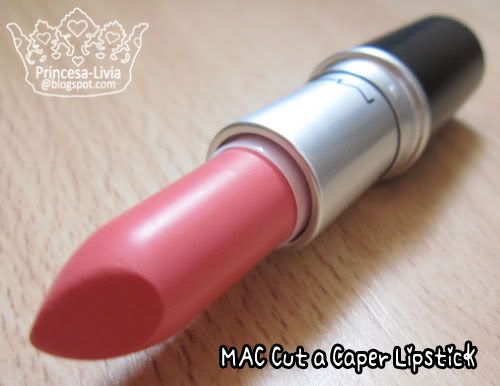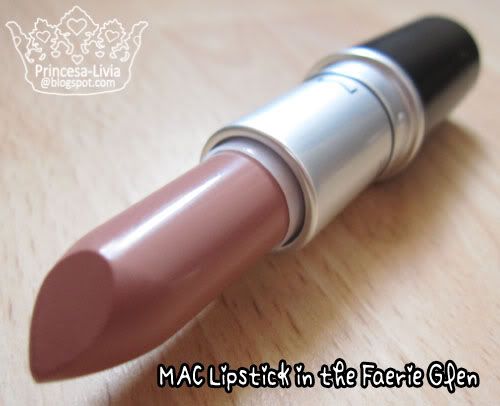 Eyeshadows:
Glamora Castle
is a medium-toned blue-grey
.
I thought this was the prettiest among the eyeshadows, however I was not willing to fork out so much money on this single eyeshadow.
Follow Your Fantasy
is a yellow-coral eyeshadow which you don't see too often from MAC. However, when I compared it to
Expensive Pink
from the permanent line (which I have),
Follow Your Fantasy
was nowhere as pretty!
Pearlglide liners:
These liners were actually all great; they apply really soft and are very pigmented, and they seem to dry pretty quickly and stay put. However, I am currently using the MAC
greasepaint sticks
which I very much love because of their lasting power on my greasy eyelids, and I still have a lot of product to go through. If I were to pick one though, it would be
Undercurrent eyeliner,
which is a turquoise blue with gold sparkles. It is very pretty, although I rarely wear colours like that!
Eyeshadow Palettes:
The eyeshadow palettes are good value for money. If you don't have similar colours, they would be ideal to pick up. However, I realised that in my collection, I do have colours similar to those in this launch and so I decided to skip them. If I were to pick one though, it would be the
Dashing Lassies
palette, for its wonderful neutrals. I might still actually pick this up later if I do change my mind, since it would be nice to carry around these wearable neutral eyeshadows in a small compact.
You can check out
temptalia's posts
for swatches of the individual products of this collection.
I hope this post was useful.
What do you think of this collection? And what are your must-haves? ♥