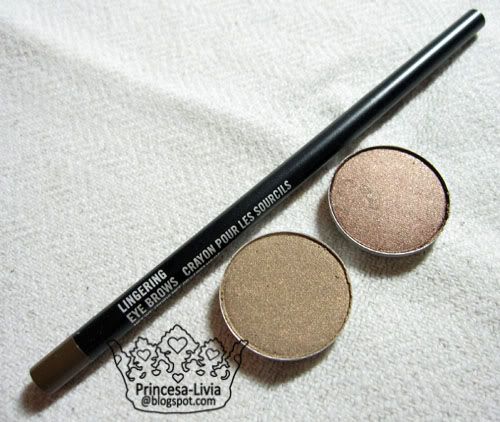 Hi everyone, I popped over to MAC a few days ago mainly to buy my staple
Lingering
brow pencil which has just run out, but I managed to also purchase a few eyeshadows I have been wanting for a long time, but never got to buy them because of all the limited edition collections coming out! I got eyeshadows in
Patina
and
Mulch
. They are both neutrals so they are very wearable, and very pretty too :) Keep reading for reviews and swatches!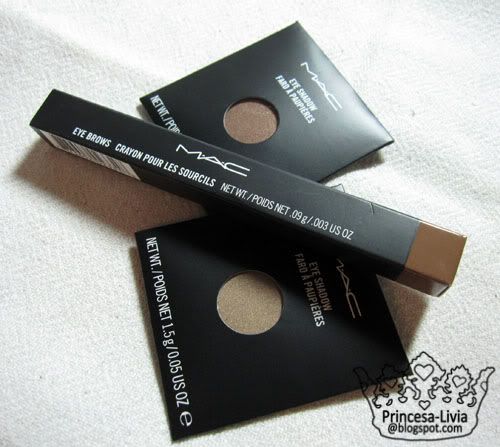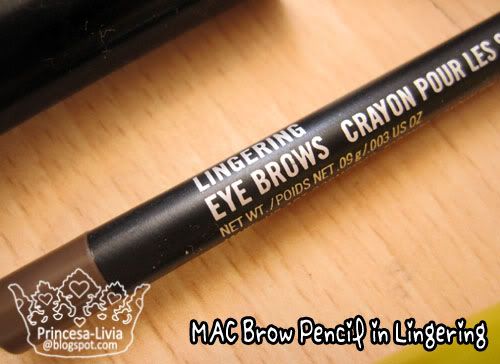 I have been using
Lingering
continuously for over a year now, and I just love it. I love the brow pencil twist up mechanism, which saves so much time instead of having to sharpen. I love the shade of brown of
Lingering
, it's very versatile for different hair colours, and it shades your brows enough but doesn't make them look too dark. I also love how I can return an empty as part of the Back2MAC program for a free lipstick! ♥
Patina
is a golden taupe brown. It is a frost with golden shimmers. ♥
Mulch
is a rich chocolate brown. It is slightly shimmery without being too much. It's a velvet finish.
Here are swatches: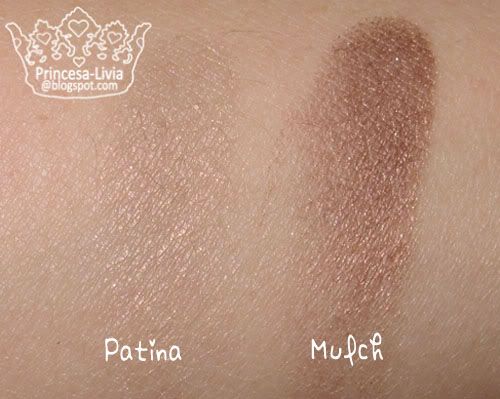 Patina, Mulch
Do you have either of these two eyeshadows?
Do you use a brow pencil? What's your staple brow pencil? ♥