Hello everyone, I know its been a long time
since I've posted a look, and I haven't been updating as much as I used to. It's because I've been really busy lately with uni, and some other extra things, and also partly because I've starting to become lazy somewhat with blogging - I feel like I need a bit of a break! Up until a few weeks ago, blogging started to become a 'chore' for me, and it didn't feel right, and I just wanted that feeling to go away. So now I'm starting this thing where I only blog when I actually want to, not when I feel compelled to do so. And because of that, I do have quite a lot to blog about, which I might space in the next few weeks. A lot of new things I bought and some samples I've been sent. But anyway, enough of my babbling! This post is supposed to be about my look!
I wore this look last Friday, when my bf took me to his 'surprise' (which I guessed the day before!), a date and to watch
Disney on Ice - 100 Years of Magic
at the O2 arena - which was beautiful by the way! All you Disney buffs would love it ♥ I had just been listening and watching
Cheryl Cole's new music video of her single 'Promise This'
and I was inspired a bit by her makeup when she wore that red-orange dress. I hope you like it! Keep Reading for what I used and more photos!
I used:
EYES
MAC
Soft Ochre
paint pot (base)
MAC grease paintstick in
Slick Black
(upper lash line)
MAC eyeshadows in
Vanilla
(highlight),
Electra
(lid),
Smoke and Diamonds
(lower lash line),
Cork
(eyebrows)
MAC pigment in
Bloodline
(crease)
Bobbi Brown shimmerbrick in
Beige
(lightest colour as highlight)
L'oreal
Double Extension Mascara with Serum Inside
(primer)
Maybelline
Colossal Volume Mascara
(black)
FACE
MAC
Face and Body
foundation in C3
Bobbi Brown Corrector in
Light Peach
(undereye circles + spot concealer)
MAC
Studio Fix Powder Plus
foundation in NC25
MAC
Refined Golden
bronzer (contour)
Illamasqua
Lover
blush
MAC
Pearl
cream colour base (highlight)
LIPS
MAC
Mahogany
lip pencil (line + fill)
L'oreal Glam Shine lip gloss in
301 Cinnamon Addict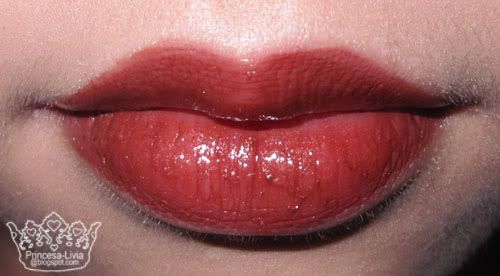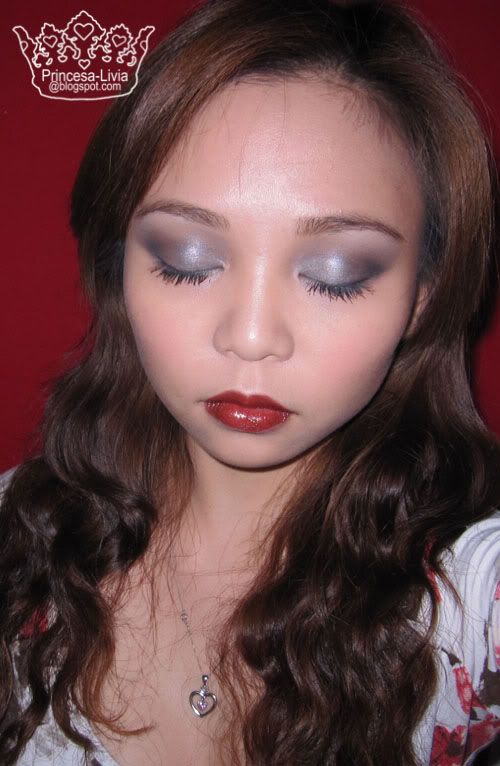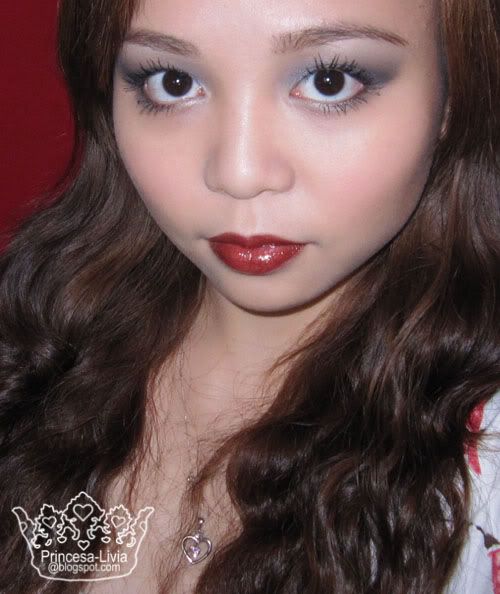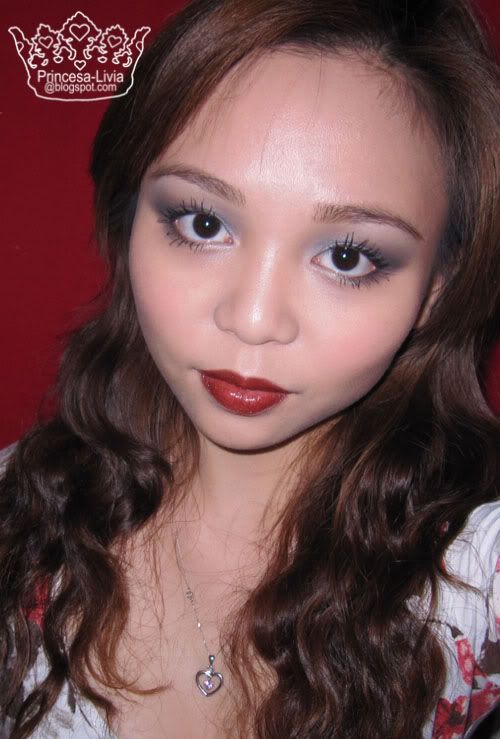 I was contemplating whether I should re-line my upper lash line with black or not, but decided not to because that might look a bit way too much for a date out! ♥
Here's a screen cap from the video with the makeup that inspired me!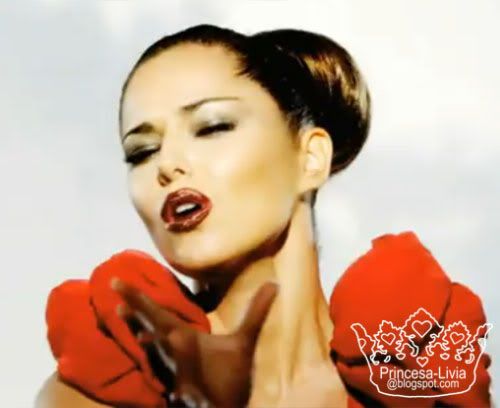 Oh and I've tried quite a few mascaras already, but L'oreal
Double Extension Mascara with Serum Inside
(primer) + Maybelline
Colossal Volume Mascara
(black) is definitely a power combo for lashes. This combo really makes a false lash effect like no other mascara I've tried so far! Long thick lashes and no clumps or smudges! ♥
What do you think? ♥