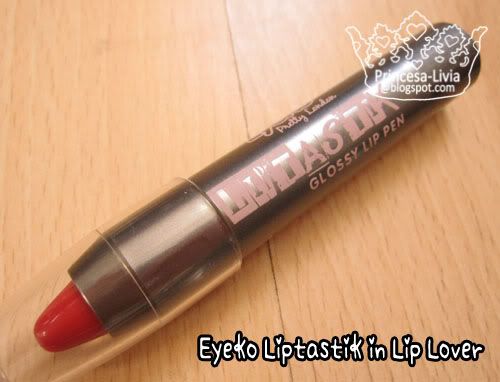 I have been sent this Liptastik Glossy Lip Pen in the shade
Lip Lover
from Eyeko, and I am so excited to share my review with you. I was a bit skeptical at first about the lip stick issue because of how I didn't like
Barry M's
version, but this product proved to be so much better.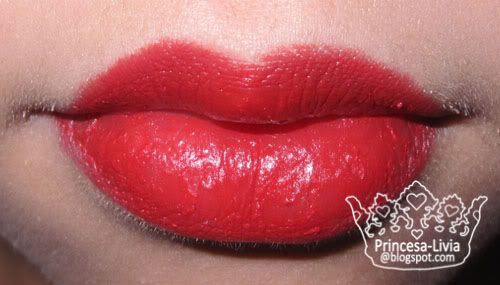 Lip Lover
is a bright red that screams RETRO!! to me, and I love this look. The colour itself reminds me so much of
MAC's Powerhouse lipstick
, which I adore. It is well pigmented and glides on your lips like a dream. It does not dry my lips out. The finish itself seems similar to a MAC amplified cream lipstick.
One thing
that makes this product stand out from the other red lipsticks I've tried however (including MAC) is how
it doesn't stain my teeth when I smile
! I don't know how it does this, since it is not transfer-resistant at all. This lipstick seems pretty long lasting on too. Like most red lipsticks, it leaves a stain on your lips as the day goes by. If you don't eat your lips like I do, this is sure to last you at least half a day! (without eating meals at least).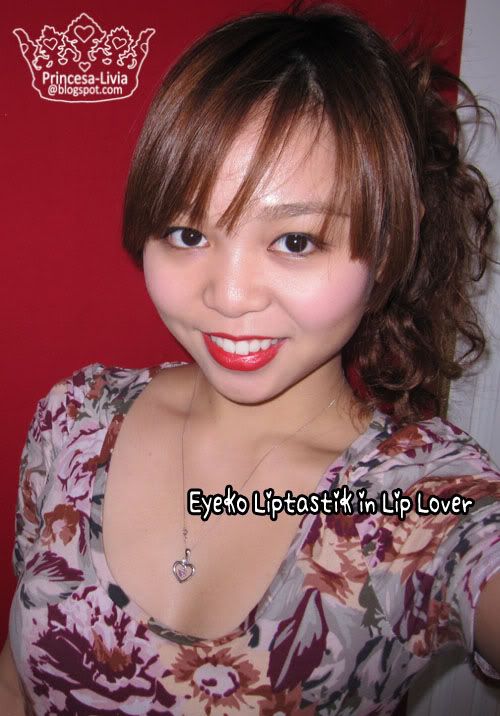 Although its in pencil form, you don't need to worry about sharpening it at all. You just need to twist it up to get more product.
I really love this Liptastik pen, and I encourage you to at least try it out. You can purchase it from
eyeko.com
, and
please use my code e11109 for a free gift
! It is also available in a rosy pink colour called
Loud Mouth
, which might also be good to try. I wish eyeko had more colours though, I would love a coral one or a deep vampy red one! ♥
What do you think? Would you like to try this out? ♥
The item featured in this post was provided for review consideration by PR, but as always, this review is honest and my own. ♥