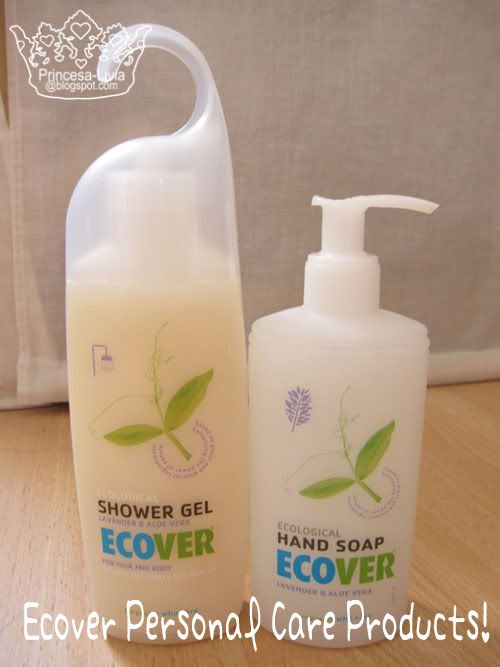 I'm so happy to be sent these products to review by
Ecover
(thanks Jessica!). Ecover is a company that largely produces ecological cleaning products, but they also have a range of eco-friendly personal care products. I was given the choice of either picking
lavender and aloe vera
or
citrus and orange blossom
, but I thought the former was more weather appropriate. I'm really happy with these products, keep reading for my review!
The Ecover
Lavender and Aloe Vera Shower Gel
is a moderately viscous shower soap that can be used for the hair and body. Its a yellowish milky colour, kinda reminiscent of condensed milk. I don't feel like it smells of Lavender or Aloe though, but it does smell moderately sweet. It doesn't leave my skin too dry, but its not as moisturising as my favourite
Dove
soap. It's just ok.
The Ecover
Lavender and Aloe Vera Hand Soap
though is my favourite among the two. Washing hands with this leaves my hands feeling nice and clean, but slightly dry, and it smells of the refreshing Lavender and Aloe its supposed to. I really like this one.
If you're in need of new soaps, like eco-friendly products or simply just want to try something new, try these out. I love their hand soap! ♥
You can purchase
Ecover Personal Products here
.