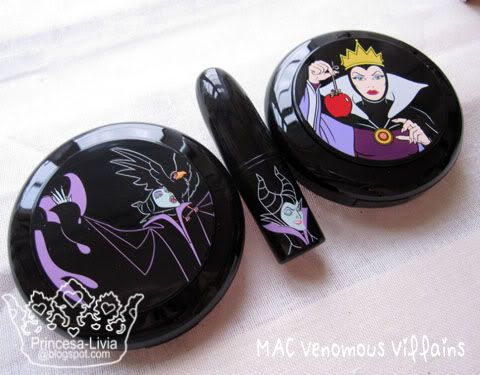 Hi everyone! I have gotten hold of these products from the MAC
Venomous Villains
collection that I have been contemplating purchasing before. This review will be about beauty powders in
Briar Rose
and
Oh So Fair
, and
Dark Deed
lipstick. I will also be comparing
Dark Deed
lipstick to
Kittenish
from the
Fabulous Felines
collection! I'm loving all these products so far!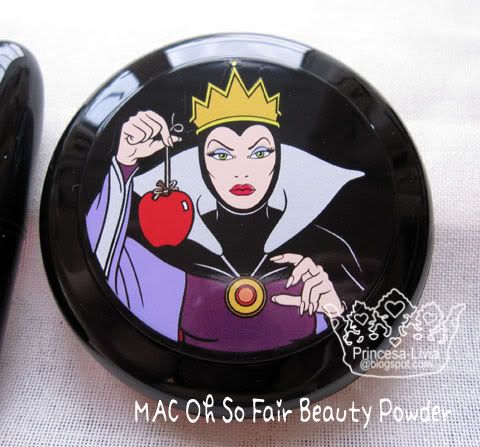 Out of all the products in this collection, MAC
Oh So Fair
beauty powder's packaging is what I love the most. The image of the Evil Queen is well-proportioned on the compact and she is so gorgeous too. This is unlike Maleficent's image on the
Briar Rose
beauty powder compact that is just so unflattering on her (even though she's just a cartoon!) and her face is freakishly tiny. I wish the image was just a front and face-view of her instead, similar to the Evil Queen's.
Talking about the actual products, the beauty powders are gorgeous. Like many other bloggers have said, they actually give a nice 'glow' to your cheeks, not in a glittery disco-ball way. Compared to previous beauty powder releases, the ones in the
Venomous Villains
collection are pretty pigmented, and can be used as a blush for lighter skin tones. I picked up
Briar Rose
and
Oh So Fair
.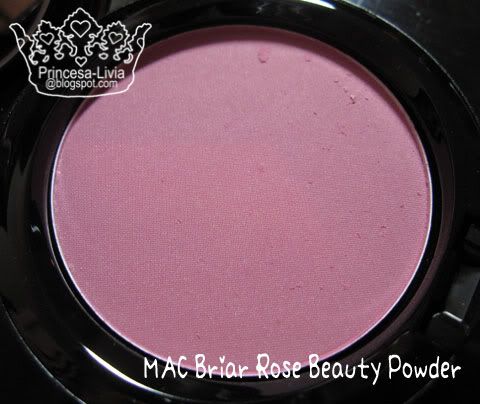 Briar Rose
is from the
Maleficent
sub-collection in this release, and it is a lavender baby pink. Some people have said it is similar to
Well-Dressed
blush from the permanent line, but I don't have that so I couldn't compare the two. I love pinks like these; they give an innocent flush to my cheeks! ♥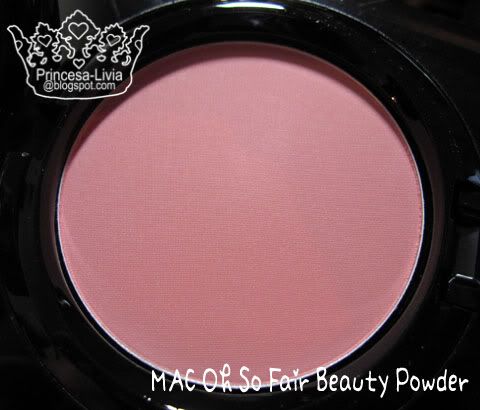 Oh So Fair
beauty powder is a more yellow-toned pink, which has a faint golden sheen. It is considerably less pigmented than
Briar Rose
, but it still shows up on my skin-tone.
Here are swatches: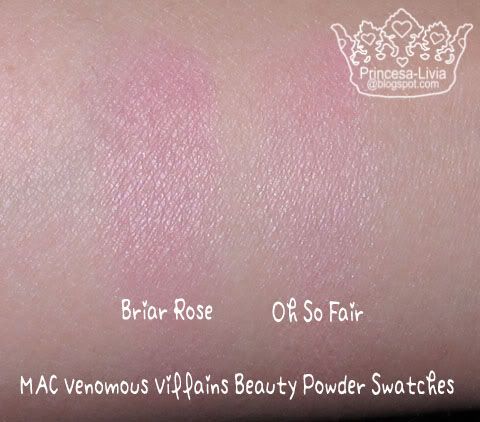 Briar Rose and Oh So Fair beauty powder swatches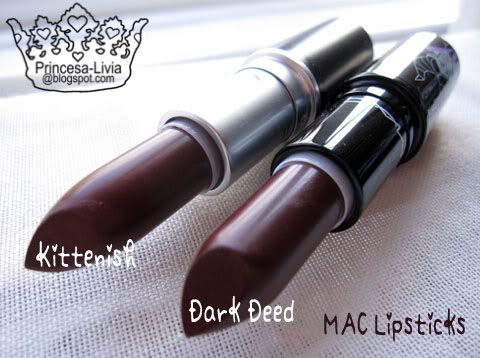 I have also been lemming
Dark Deed
lipstick, which is a dark plum-burgundy colour. It is an amplified finish that is very opaque and glossy looking. Comparing
Dark Deed
to
Kittenish,
Kittenish
is definitely more brown and is a bit less pigmented considering it is a
cremesheen
finish. Both are gorgeous though and perfect for this winter season!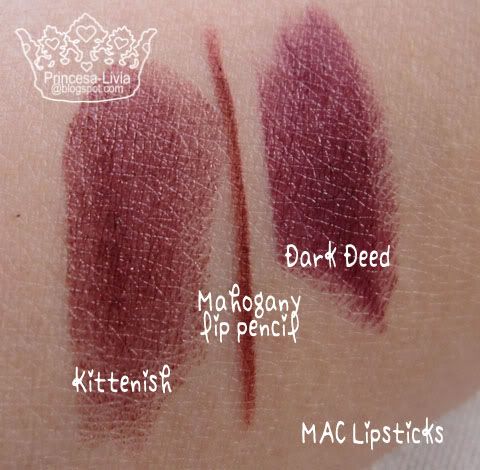 I wear
Kittenish
with
Mahogany
lip pencil, so that is why I have swatched both here.
Can you recommend a lip liner (preferably MAC) for Dark Deed lipstick? ♥
I hope this review and the swatches were helpful.
Did you pick any of these up? What do you think? xx