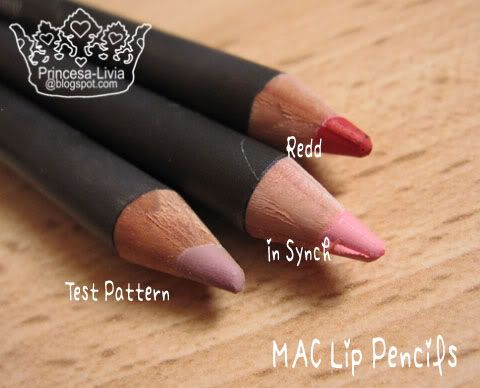 I love MAC lip pencils, and I don't really know why. Let me think... they apply easily and are long lasting, and MAC has an huge array of available shades - compared to most brands! I admit that I own quite a few now, and here are the ones which I have recently acquired:
Redd, In Synch
and
Test Pattern
. In this post, I will be comparing them to some of my other ones:
Brick, Life's a Breeze
 and
Oak
!