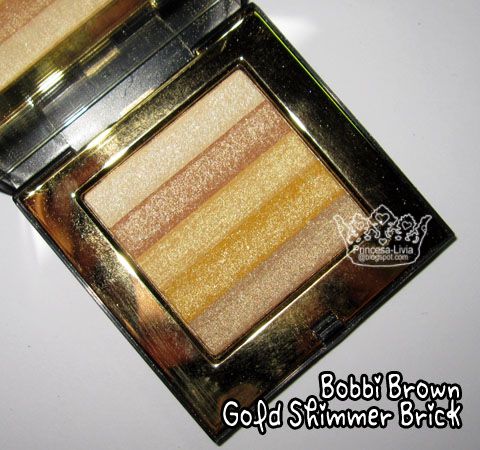 I've recently began to swap at
makeupalley.com
, and I managed to swap for this beauty! I got
Bobbi Brown's Gold Shimmer Brick
. I love anything with gold tones so I was really happy to snag this shimmer brick. It's a limited edition one too!
If you're familiar with Bobbi Brown shimmer bricks, they are composed of 5 discrete shades. They are usually not very pigmented and are mainly used as highlighters (although fair skins may be able to use them as blushes!). I like using them as eyeshadows on the lid or highlight, because they are sparkly and make you look glowy. I think Bobbi Brown's
Gold
shimmer brick makes it to one of my favourites, along with
Nectar
shimmer brick which is a gorgeous coral one!
The different shades of gold on my yellow-toned skin don't look that much different from each other on swatches, but they are still gorgeous though.
What do you think?? Do you have this shimmer brick? ♥