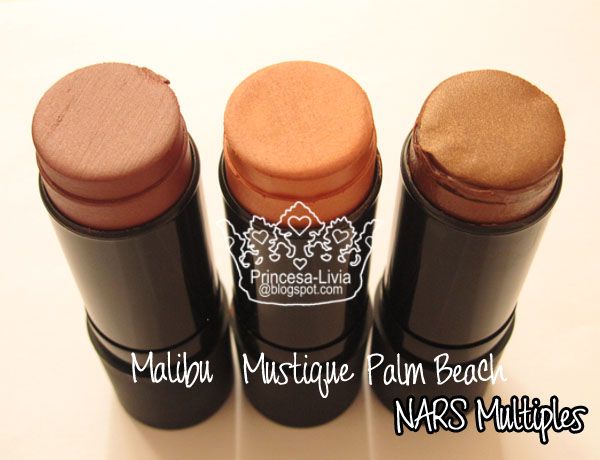 I recently got hold of these
NARS Multiples
in
Malibu
,
Mustique
and
Palm Beach
. These cream-based products come in a stick form. They can be used on the cheeks, lips and body; I am not so sure whether they are all right to use on the eyes. These are all well-pigmented. Upon using these however, I can't make up my mind on whether I really like them or not because they don't seem to dry - they remain creamy and slightly sticky, which I guess could be useful if you want the dewy finish. I suppose I'm more partial to powder products as opposed to creams. Keep reading for more pictures and swatches!
NARS
Malibu
is plum-coloured.
NARS
Mustique
is a beautiful orange colour with a pink shimmer. It reminds me of
MAC Spaced Out
blush from the
Neo Sci Fi
collection, but only in cream form.
NARS
Palm Beach
is a yellow-toned bronze colour.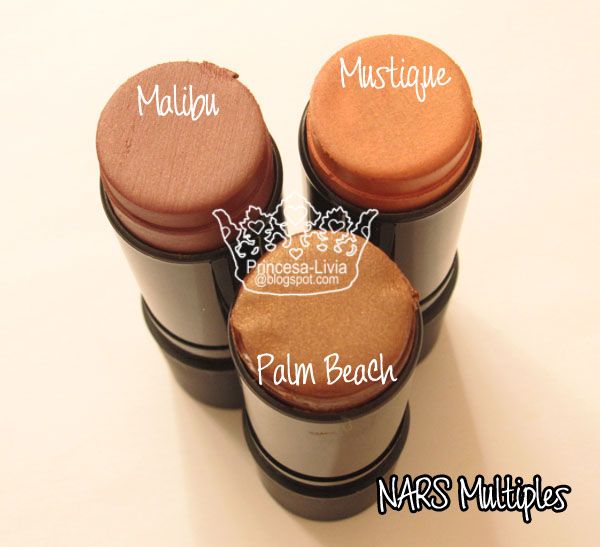 NARS Multiples in Malibu, Mustique and Palm Beach
NARS Multiple in Malibu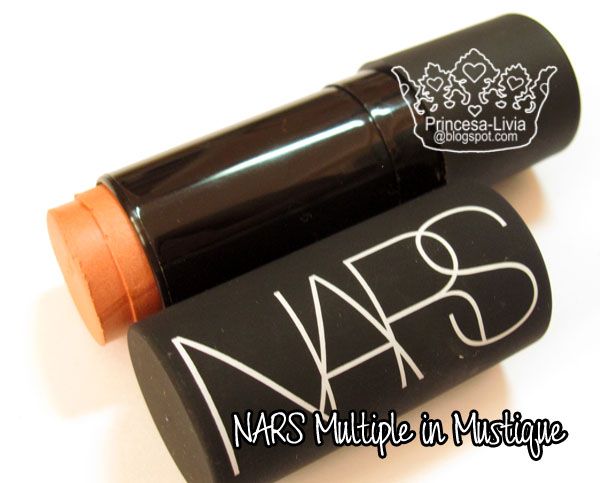 NARS Multiple in Mustique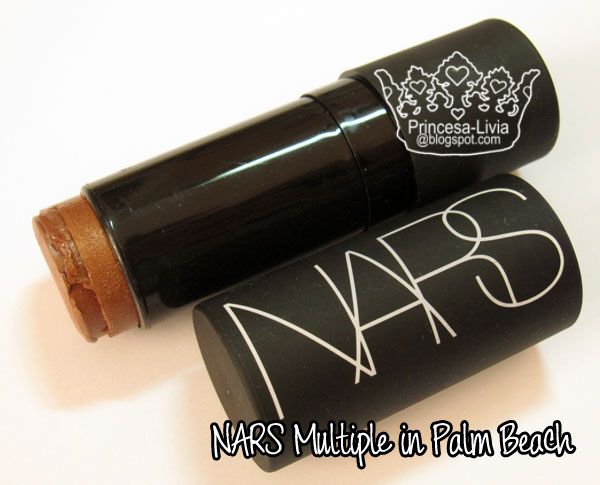 NARS Multiple in Palm Beach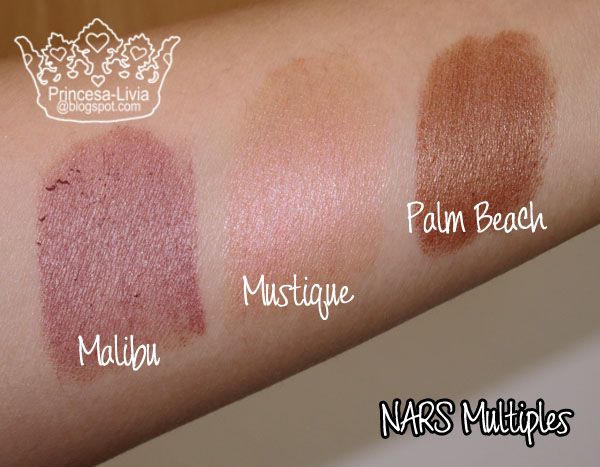 NARS Multiple swatches in Malibu, Mustique and Palm Beach
What do you think? Do you own any NARS Multiples? ♥