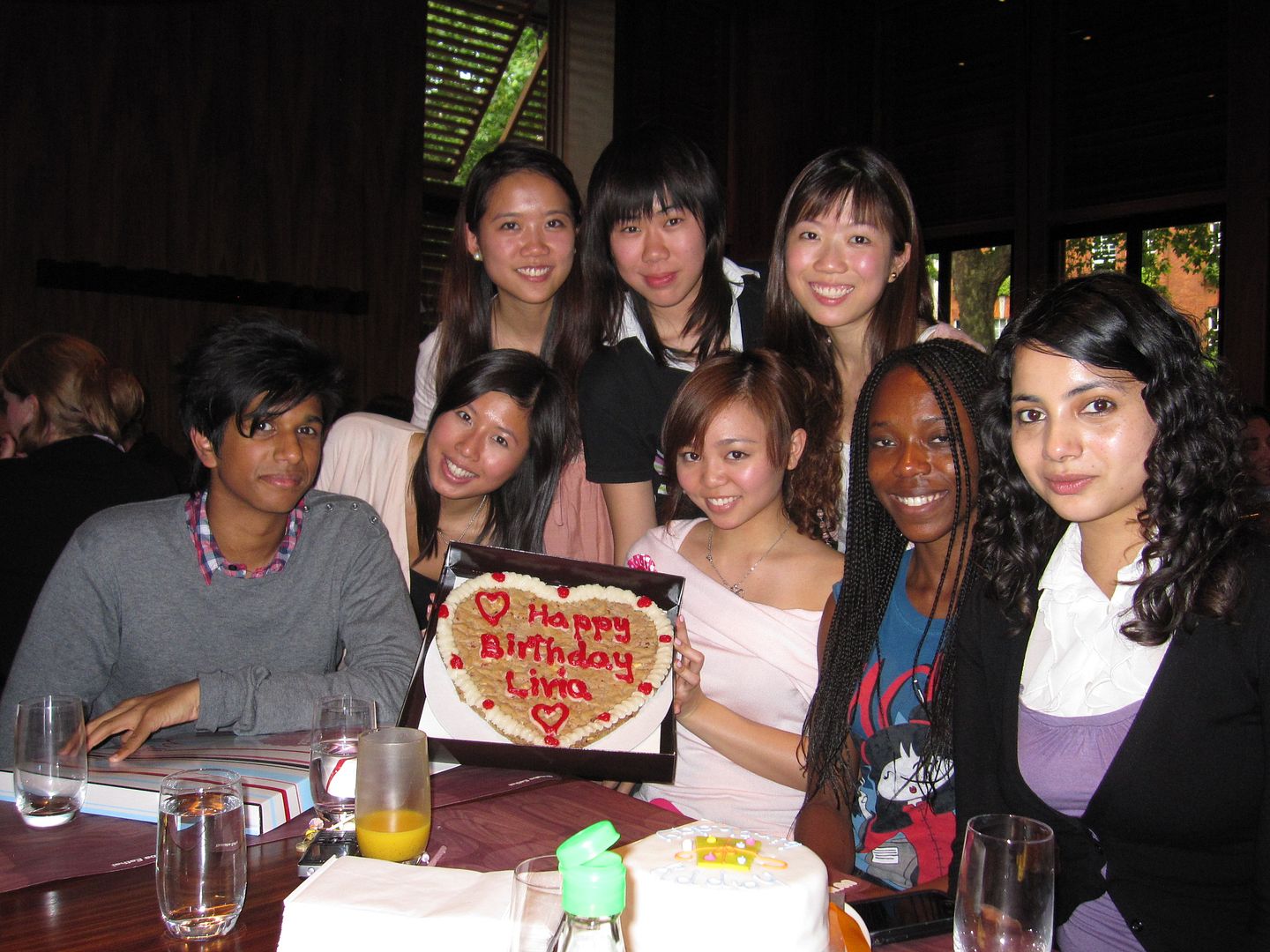 I turned 22 last Friday. Because one of my good friends couldn't make it to the dinner on the day itself, my friends organised a dinner and dessert the night before, and my wonderful bf took me out on a date on the actual day! My 2-day celebration was wonderful~ ♥ Keep reading~ !
Straight after lectures, we headed to
Busaba Eatthai
at
Goodge Street
. It is one of my favourite restaurants for its good food, but the
staff were pretty disappointing
. Firstly, even though there were 14 of us and the large table in the basement was free, they wouldn't let us have it unless we took a set menu - problem is there were a few of us who were vegetarian, and in general, we wanted to order different things! So even though it was free and it was unlikely that a huge party would suddenly turn up on a Thursday night, they wouldn't let us sit there,
so all 14 of us were crammed into one table - 12 people would have been fine as they had huge square tables, but 14 was just pushing it. We didn't want to split up into separate tables as it just defeats the purpose of having dinner together.
Another thing that I thought was absurd
was when we asked an idle waiter standing in between our table and the next if he could take a photo for us (which should take like 2 minutes max),
he declined
saying that
it wasn't his area!
What the heck- I've never heard that before. Such a lazy person. Most of the waiters also seemed bored and unenthusiastic. But I didn't let these incidents ruin my birthday dinner though, I just wanted to share these experiences though so that if you were interested in trying out
Busaba Eatthai
,
I suggest you go to the Bond Street branch instead
. They have excellent customer service, at least a lot better than in the Goodge St branch. I've never tried the Soho branch before, but that might also be worth going to.
Nevertheless, we still enjoyed our dinner and I got them to try Busaba's famous Calamari. I've never tasted Calamari as good as Busaba's! After the dinner, my friends surprised me with a cake with candles - I haven't blown out candles on a birthday cake in a long time! They also got me a card with a hot pink 'Birthday Girl' badge lol, and a giant heart-shaped cranberry-white chocolate chip cookie from
Millie's Cookies
with a birthday greeting on it. I felt so touched, it just felt so wonderful receiving these gifts ♥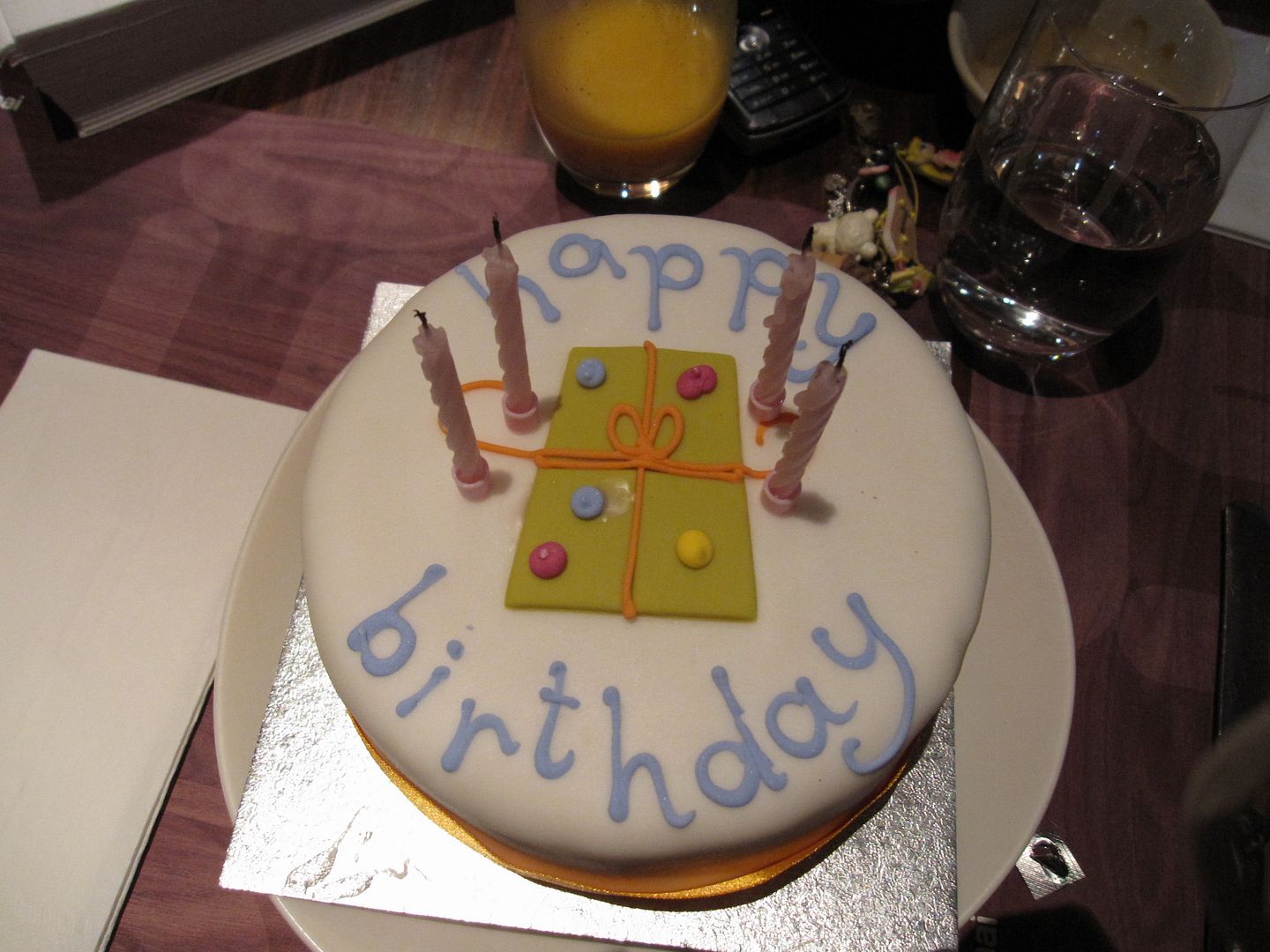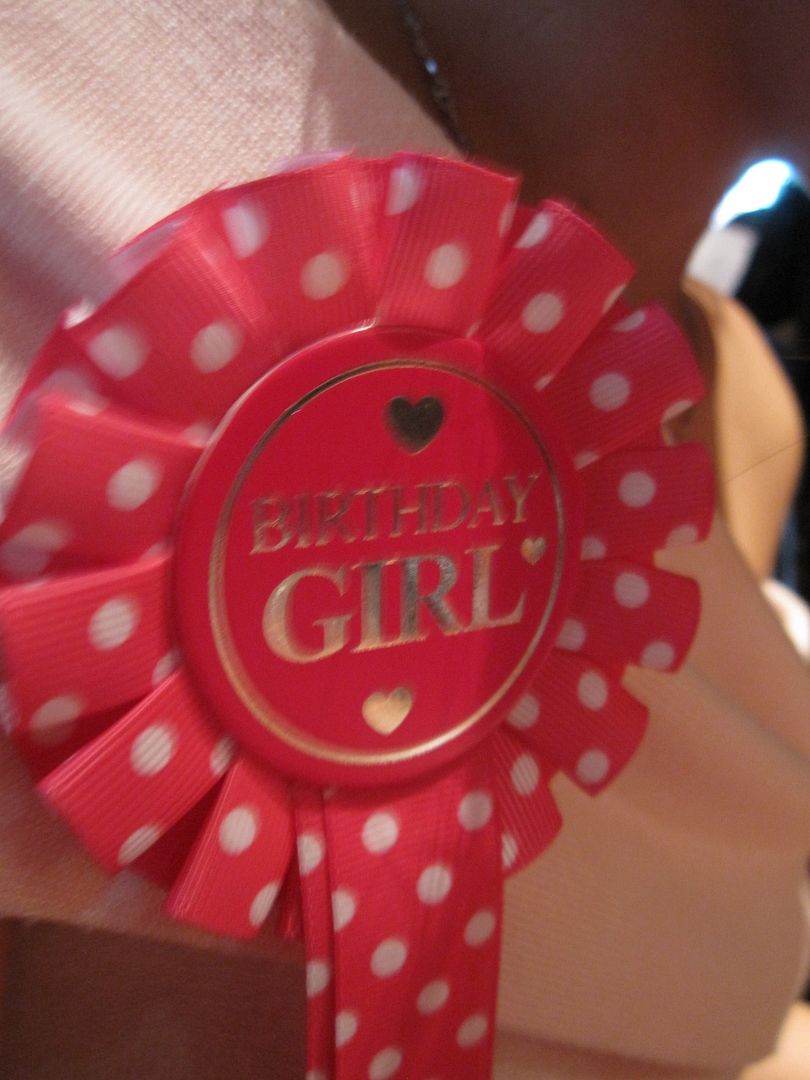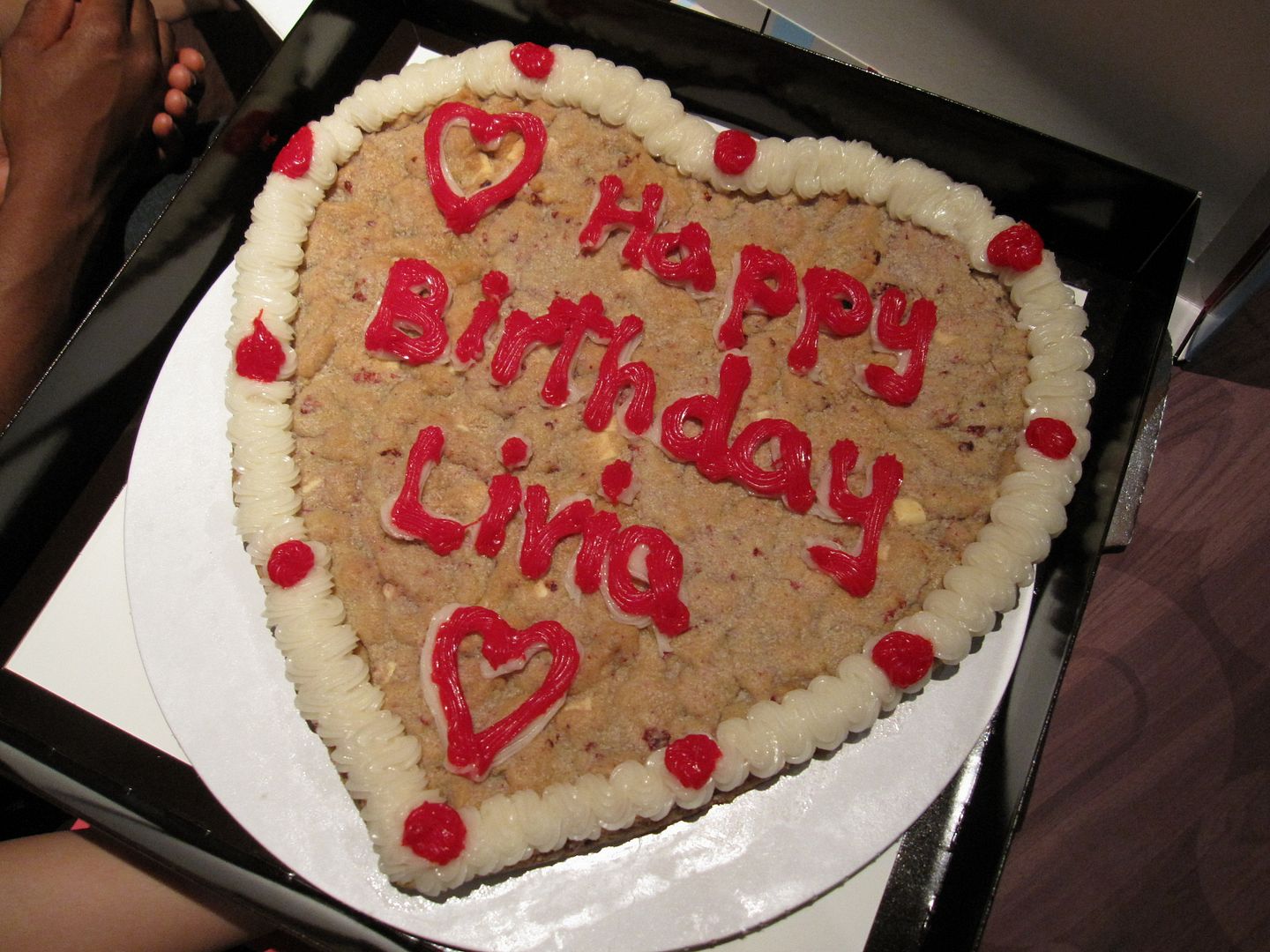 After the dinner, we walked to
Haagen Das
at
Leicester Square
to have some ice cream. Another of my precious friends requested a special birthday thing from the staff and I got to blow out another candle haha :)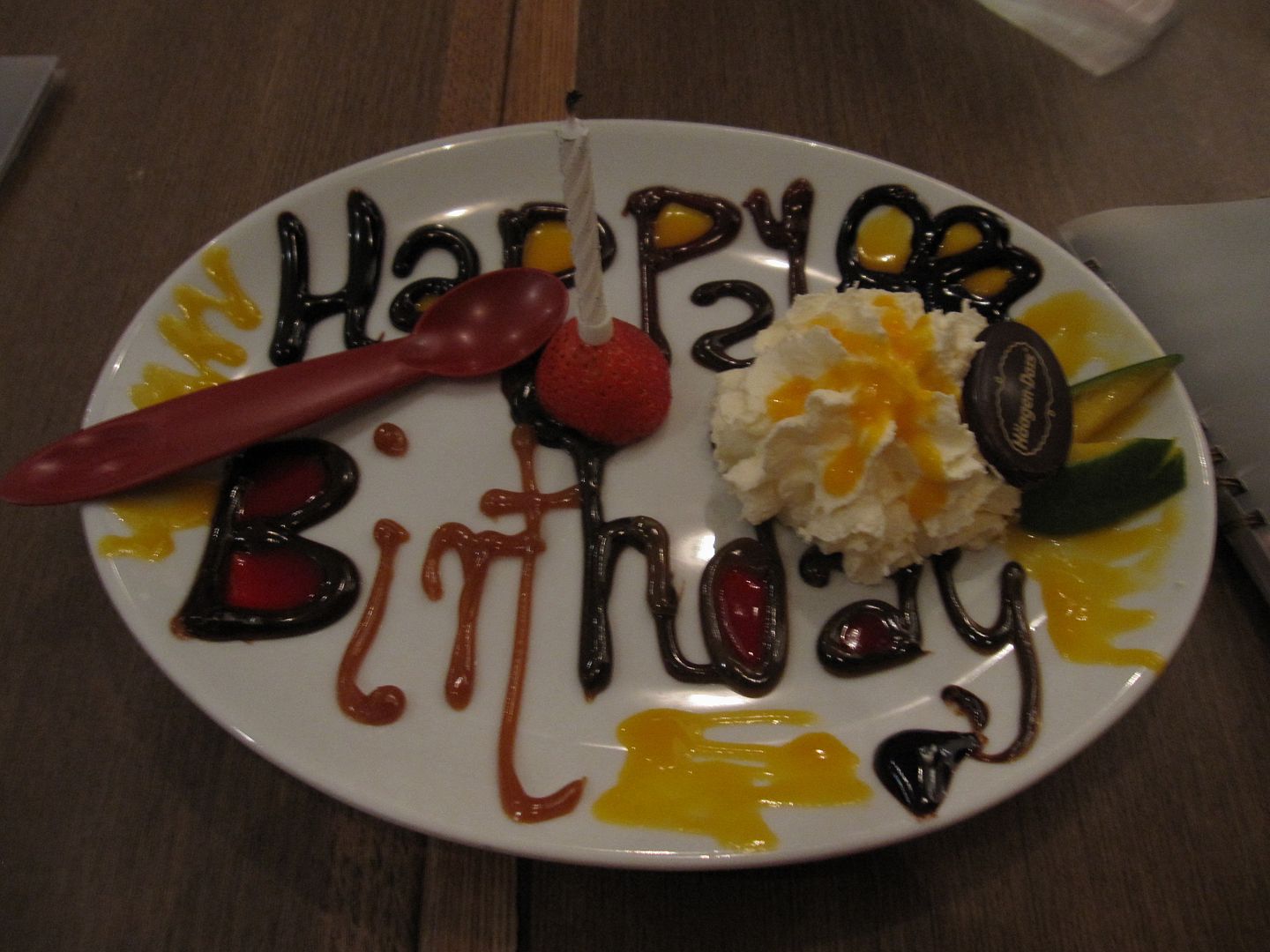 The bf and I shared the
Fruit Journey
, which is a set of 4 fruity ice-cream/sorbets. Its delicious. Yum ♥
On my actual birthday the next day, we had to attend lectures, and I had a tasty (yet unhealthy) meal for lunch - I had a Strawberry crepe from
Creme Crepe
at
South Kensington
. I really liked it, except that the crepe itself seemed a bit difficult to slice for some reason. I would have preferred softer crepes. But anyway it was nice :)
My sweet bf surprised me to a musical in the evening. He knows I've seen
Phantom of the Opera
in theatre several times, and yet I haven't seen Part 2. So we watched
Love Never Dies
which is basically set 10 years after the first story and is about the Phantom's persistent love for Christine. It's a beautiful story, very romantic, and yet quite sad in the end. I wont spoil the story, but it is definitely worth seeing!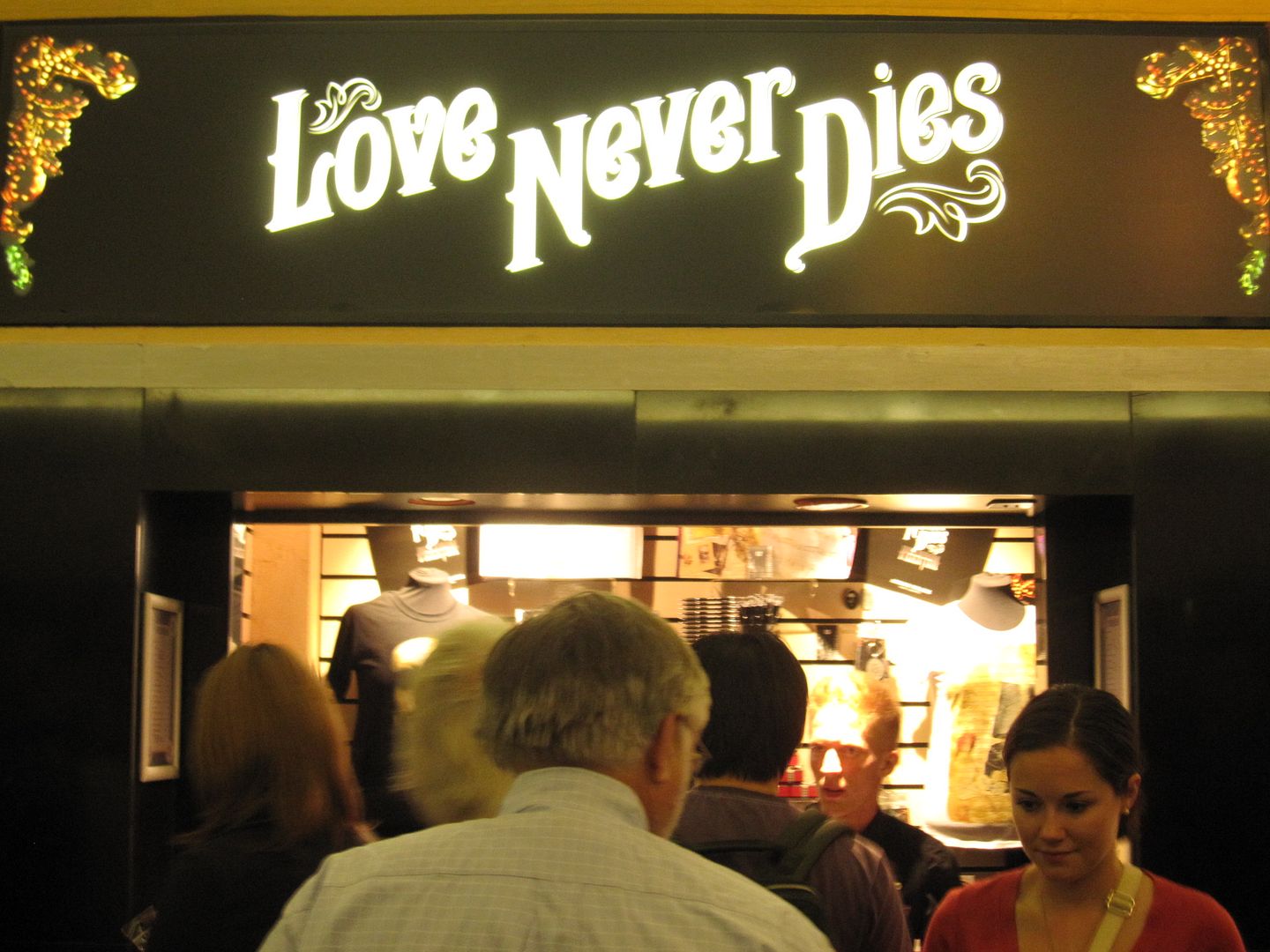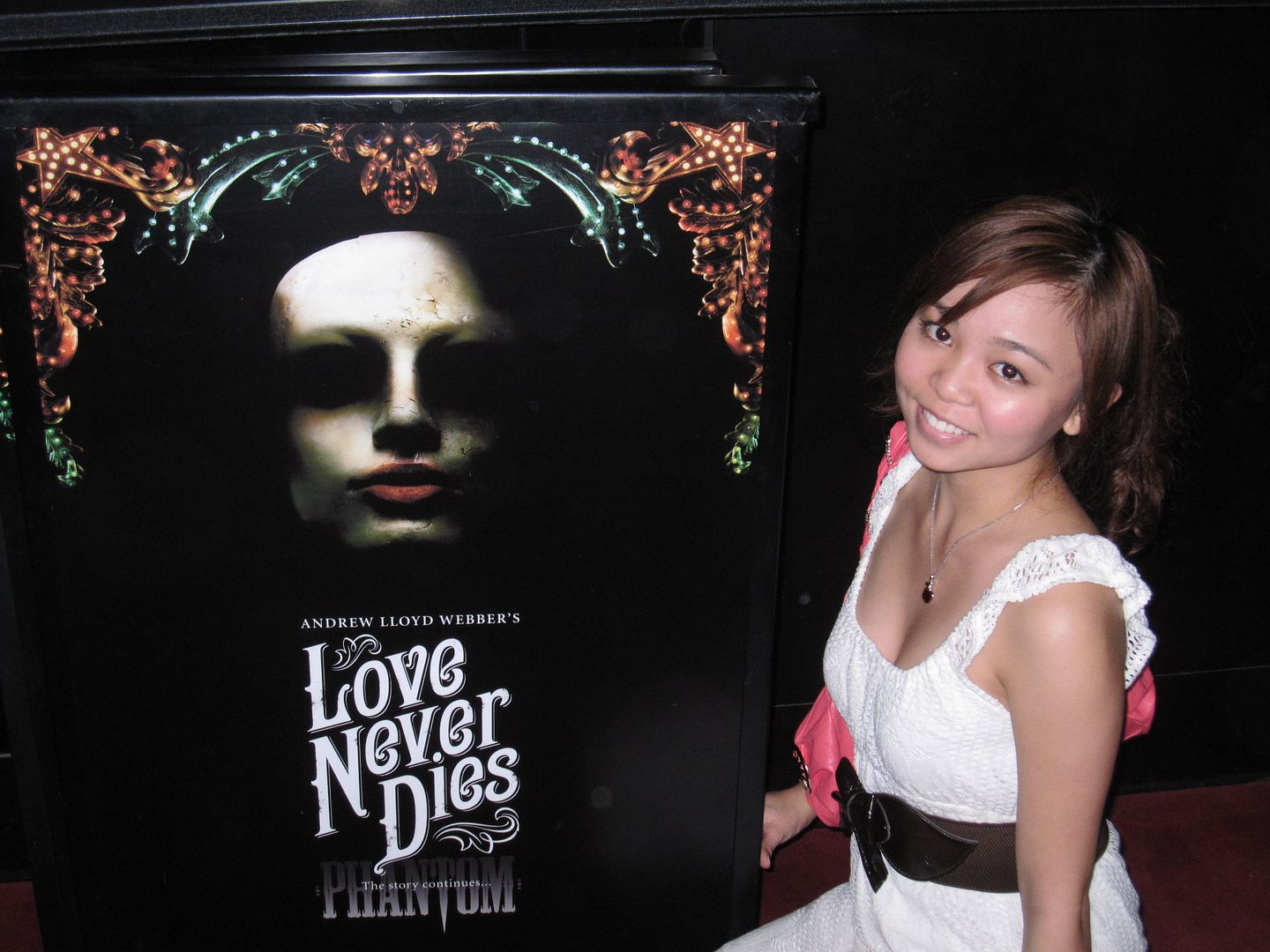 I had such a wonderful time, and it was great to be able to celebrate my 22nd birthday with my friends. I feel so blessed~ ♥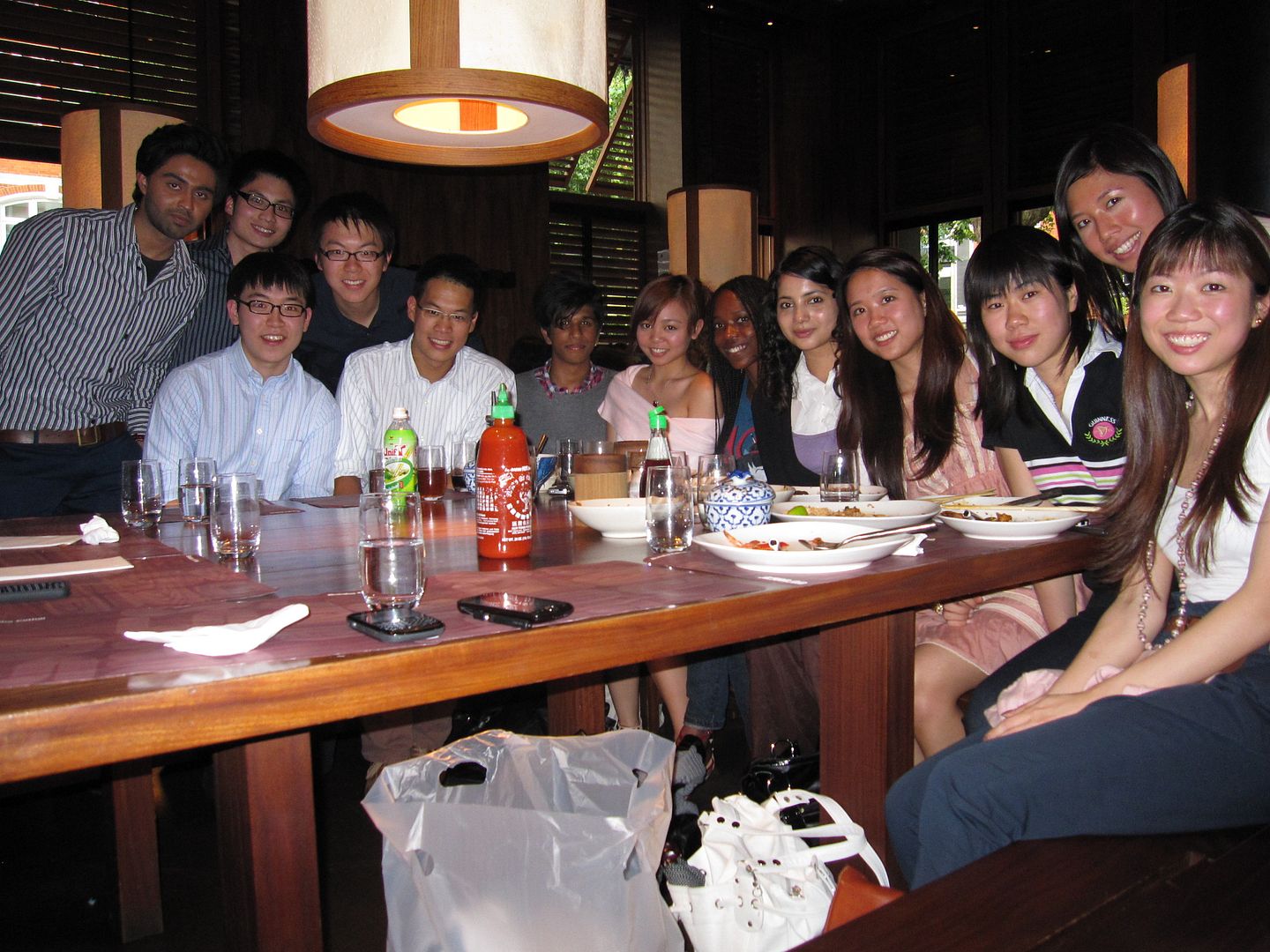 Thanks for reading, I hope you're having a great weekend~!