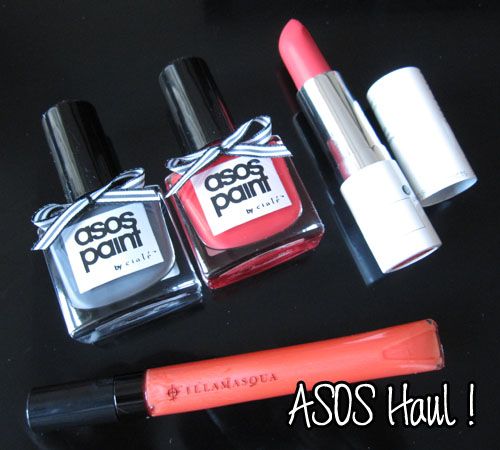 Hi everyone! I've been quite a naughty girl lately- I've recently been hauling some products all because of the ongoing sales. I went through the sale section of the
ASOS site
and got a few things: Illamasqua sheer lipgloss in
Torture
, Korres lipstick in
Coral
and an ASOS Paint by Ciate duo set in
Kate
&
Cheryl
. As you can probably tell, I'm in a bit of an orange/coral kick lately! Keep on reading for my initial thoughts and swatches ♥
Illamasqua
Torture
is
my first lip product
from Illamasqua, and my second product from the line! (
Illamasqua
Dixie
blush being my first one
). It is a sheer coral colour. The consistency is semi-sticky but not as sticky as MAC lipglasses, and it is moderately sweetly scented. Illamasqua lip glosses in this range come in a thin squeezy tube that's pretty convenient for on the go. ♥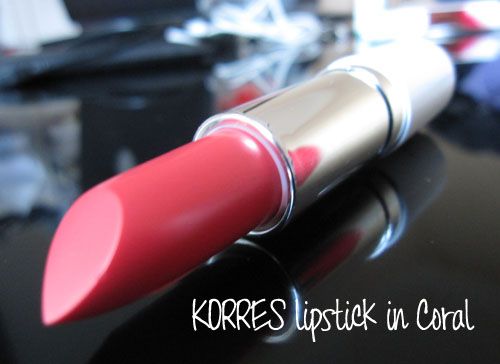 Korres lipstick in
Coral
was my second buy. It is a well-pigmented coral colour that glides on lips effortlessly. I think pigmentation and finish-wise, I think its a cross between MAC amplified cremes and lustre lipsticks - both of which I adore! And oh, it also has SPF10, which is a good thing.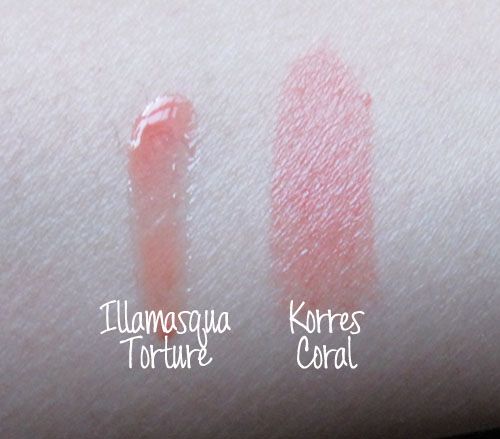 Illamasqua Torture and Korres Coral swatches - Lip swatches to follow soon
I also purchased an Asos Paint by Ciate duo set with the nail varnish shades in Kate and Cheryl. Out of all the shades available, I was attracted to Kate (medium grey colour) and Cheryl (bright coral) the most, and I was happy to see them in a set! These are my first nail polishes from Ciate. I have been hearing good thoughts about Ciate nail varnishes from the other blogs, and I must say I have good thoughts on them as well! I love the consistency - not too sticky, a bit on the runny side, but they are so pigmented on the first swipe. They are very easy to apply! I have not worn them long enough to describe the wear on these, so I might share my thoughts on that in a later post. But I love these ♥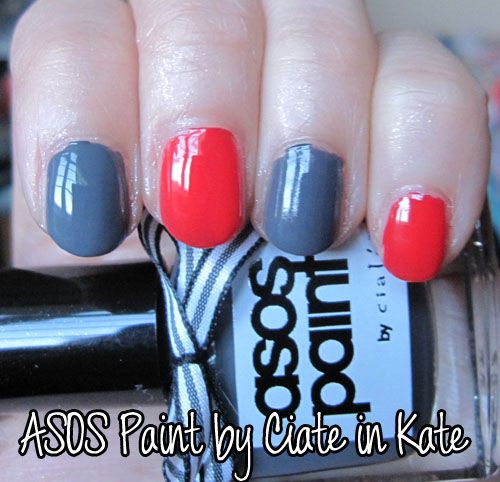 Please forgive the messy application!
I hope this post was useful!
Have you tried any of these products? ♥