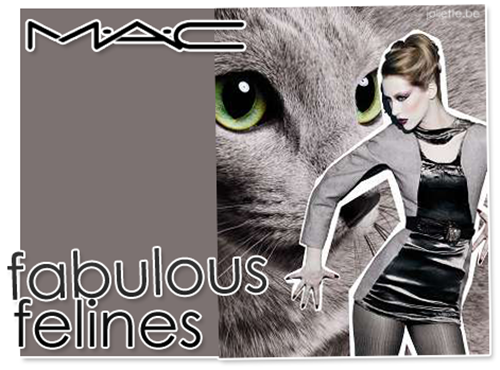 I found some promo pictures of the upcoming MAC
Fabulous Felines
Collection (Aug/Sept 2010)
here
. As the name implies, it will be a feline-inspired collection. See more photos and my preliminary wish list after the jump! ♥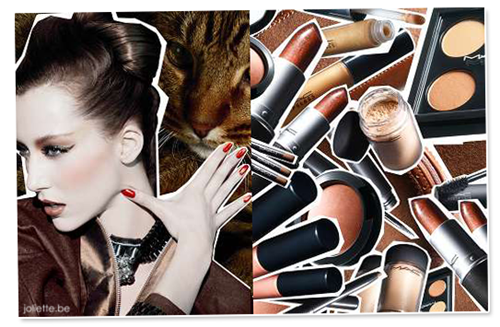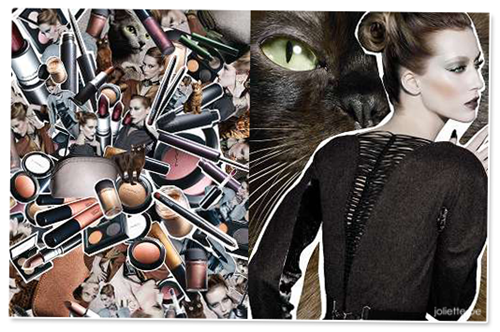 The collection has 3 parts:
Part 1 is called
Palace Pedigreed
and seems to be composed of cool-toned colours ie. pinks, blues and plums.
Part 2 is called
Leopard Luxe
and seems to be composed of golds, peaches and black.
Part 3 is called
Burmese Beauty
and seems to have golds, greens and browns.
For preliminary product details,
click here
.
Based on product descriptions, I'm looking forward to:
Leopard Luxe
eyeshadow quad - gold and black eyeshadows
Drive Me Wild
lipstick - Mid-tone warm coral with gold pearl (cremesheen)
Kittenish
lipstick - Deep red berry (cremesheen)
Pet Me
mineralized blush - Light yellow pink with soft pearl
Utterly Game
mineralized blush - Warm peach with soft pearl
The Soft Meow
mineralized blush - Mid-tone golden bronze with soft pearl
- I'm a blush-aholic!
I'm looking forward to this collection, but I don't really want to purchase much because I'd like to save up for the
Disney
collection which will be released about the same time, or shortly after! ♥
What products are on your list?? ♥