Here are some scans of the MAC To The Beach collection portions of ViVi magazine's July 2010 issue! The photos are so pretty and colourful! Keep reading for more photos and products used in the looks! ♥
How To Make Up:
- I had difficulties with this one as the scan seems over-cropped. Some products may be missing!
EYES:
Sweet n Punchy
eyeshadow,
Humid
eyeshadow,
Shimmermoss
eyeshadow,
Float on By
eye kohl
CHEEKS:
Get Away Bronze
blush
LIPS:
Lazy Day
lipstick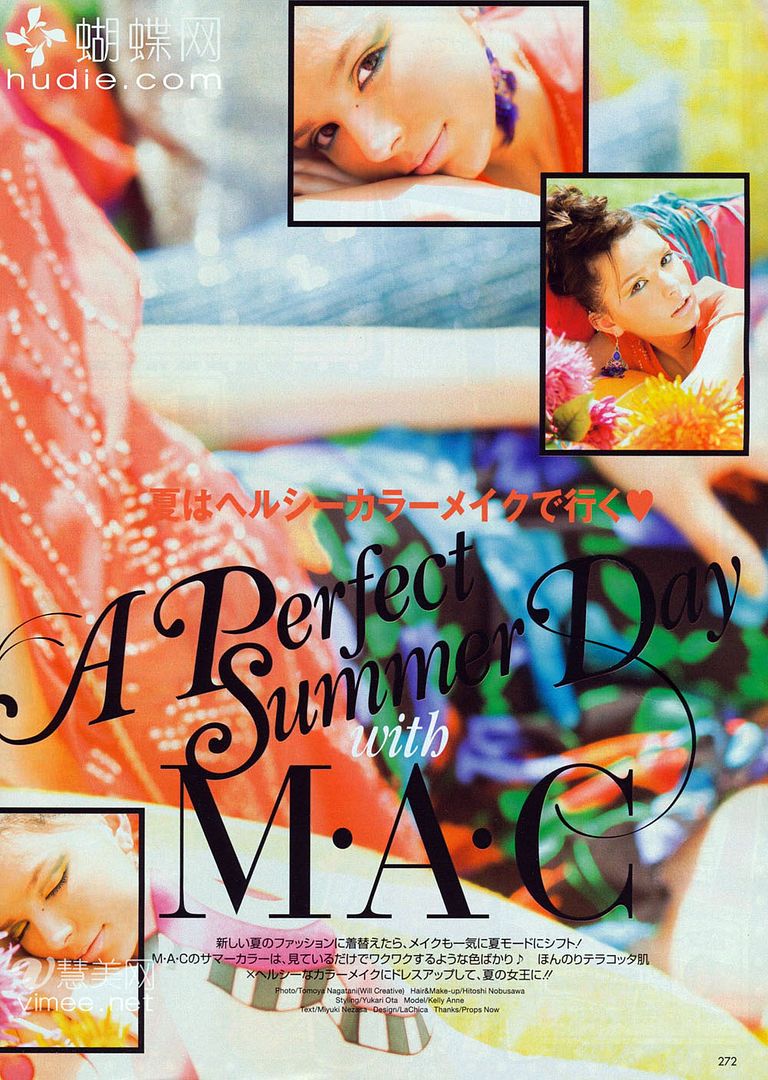 How To Make Up:
SKIN:
Pink Rebel
lustredrops,
Weekend
and
Beach Bronze
creme bronzers
EYES:
Firecracker
eyeshadow
LIPS:
Flurry of Fun
lip glass
NAILS:
In the Buff
and
Scorcher
nail polishes
I love the photos and I love this collection! Beautiful bronzey looks with bright pops of colour. The model is gorgeous too ♥
I can't read Japanese so I can't tell you exactly how they used these products, but I guess you can figure it out yourself.
I also used some products from the collection in a look here
.
Hope you enjoyed this post! ♥