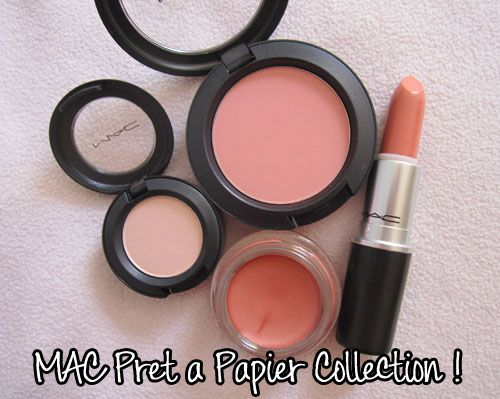 Hi everyone! I got a few goodies from the Pret a Papier collection when it was released on Thursday. I must say, I love every single product I got. Everything's really pretty and wearable for every day. I think I'll get a lot of use out of these. Reviews, swatches and comparison swatches after the jump! ♥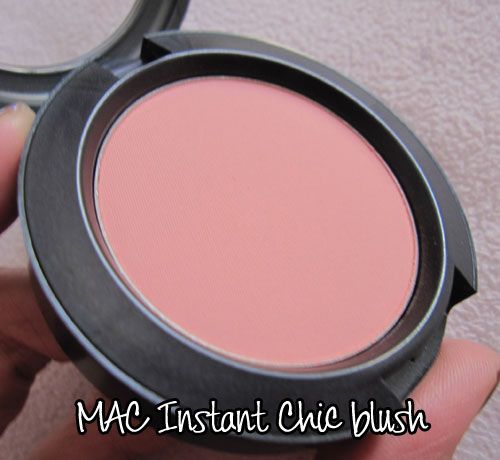 Instant Chic blush. I don't normally listen to the hype about products, and this product did not stand out to me when I saw the entire collection. I was still curious because there are so many raves about this product, and how it makes your skin look like its glowing etc,.. so I asked my lovely MA, Monnie, if she could put it on my cheeks. After applying, she immediately exclaimed how cute it looked and so did the other MA's, so when I looked in the mirror I was stunned! My cheeks really did look glowy and lit up my entire face, and its awesome that a non-shimmery product can actually do that!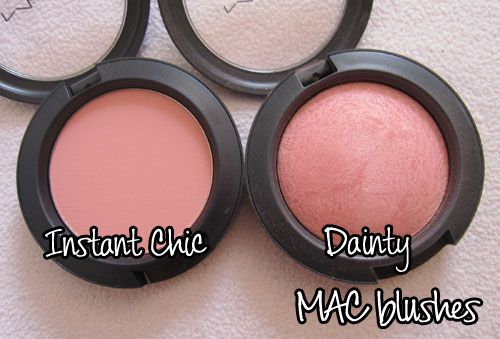 Instant Chic v Dainty blush
When I got back to my place, the closest blush I had to this colour was Dainty mineralized blush. Dainty is a tad more pink and is quite shimmery as you can see in the swatch below.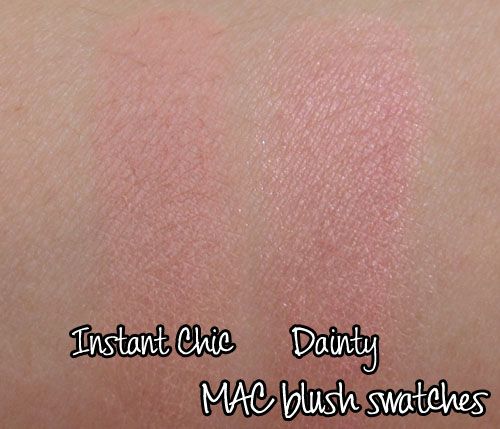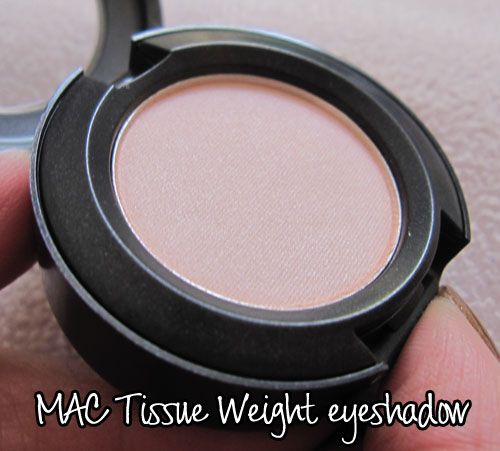 Tissue Weight
eyeshadow is another one I picked up. It doesn't look like much in the pan, but it is a beautiful everyday colour. It's supposed to be a frost, its a lot less frosty than other frost eyeshadows from MAC. It gives off a beautiful sheen that's really flattering. A few makeup gurus on YouTube have looks using this product, you can check them out to see the amazing sheen this eyeshadow gives!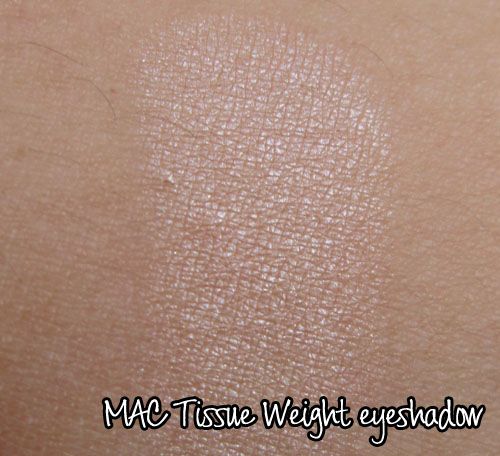 Dressmaker, Dressmaker
lipstick. This product wasn't even on my list! But when I saw the displayer, this lipstick immediately caught my eye. It is very pretty. I had
Shy Girl
lipstick already, which I thought would be a dupe. But when I swatched them together at the store, and on my lips (half and half),
Dressmaker Dressmaker
is a lot more orange, whereas
Shy Girl
shows up as more of a nude colour and more brown. The skin swatches look really similar, but I guess the natural pink-ness of my lips make them look a lot more different once worn. I love both though! ♥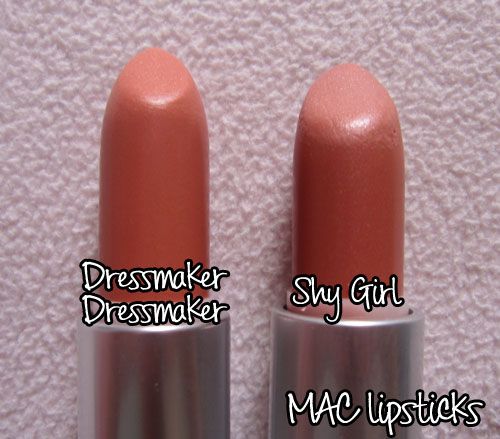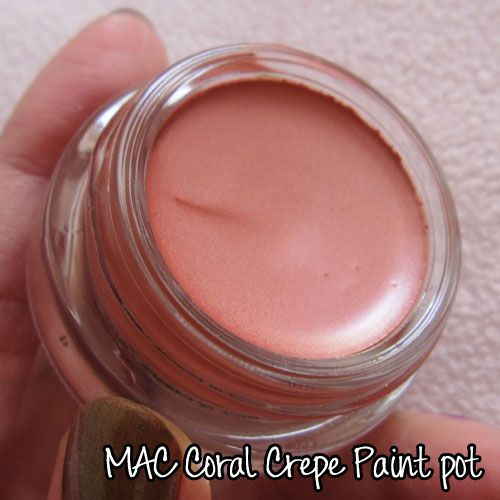 Coral Crepe
paint pot. It's not often MAC releases a new paint pot, and this one's limited edition too. I picked this up because it's such a wearable shade, and if you apply
Tissue Weight
on top of it, it just looks divine! The product I thought might be similar to it is
Rubenesque
paint pot, which I have, but when I compared the two I was terribly wrong!
Coral Crepe
isn't as frosty as
Rubenesque
.
Rubenesque
is also a lot more 'gold' whereas
Coral Crepe
is just a true burnt coral colour.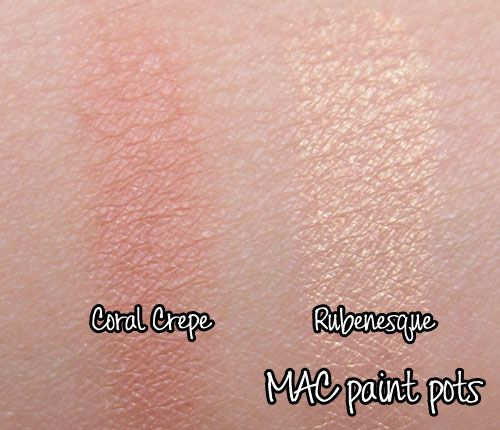 I hope this post was helpful guys! I promise to do a look using all these products soon.
What are your picks from this collection?? ♥