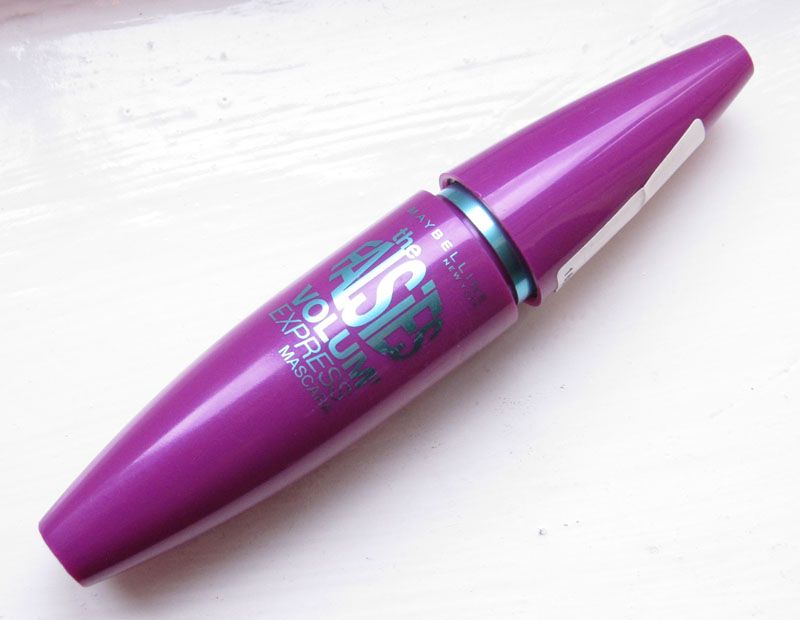 Maybelline The Falsies Mascara
I've been using this mascara by
Maybelline
for quite a while now, and I must say it's my favourite mascara so far. I don't really see the point in shelling out so much money on high end mascaras, when its something you have to replace regularly (to avoid bacteria build up and consequent eye irritations/infections - maybe?) and with results that drugstore mascaras can also deliver. Among the drugstore brands,
Maybelline
and
L'oreal
mascaras have impressed me so far. My last favourite lash look consisted of a combination of
L'oreal Double Extension with Serum Inside
mascara primer (only) with
Maybelline Collosal Volume
mascara on top. That really gave me length and volume, without the clumps. I love big lashes, but I can't be bothered to use actual false ones.
When
Maybelline The Falsies Mascara
was released, I wanted to try it. I was skeptical about the
false lash effect
claim, but at the same time I was curious. It was on offer so I took it to the till and bought it.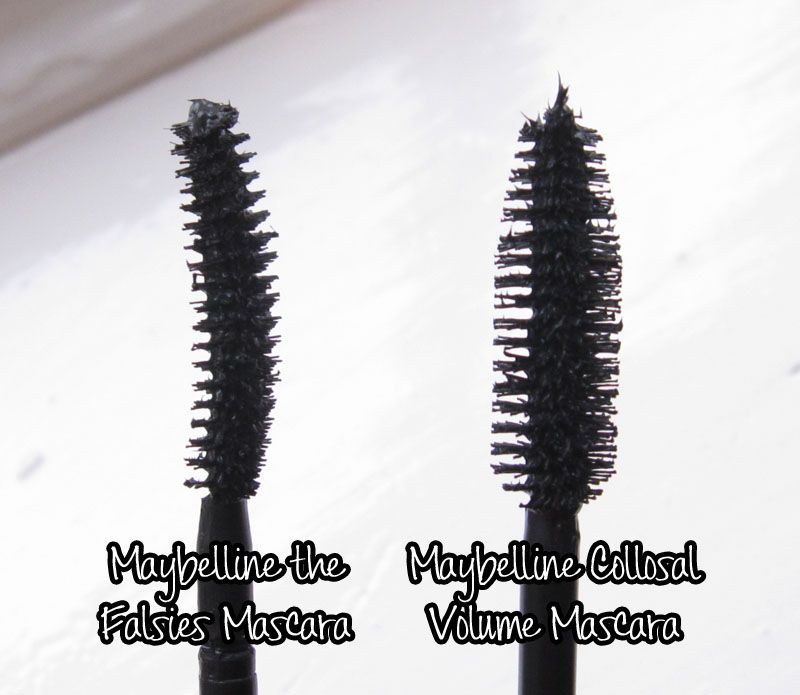 Maybelline The Falsies Mascara
has a pretty-flat but curved wand, which is a lot thinner than
Maybelline Volume Express
as you can see on the photo. I always thought bigger bristles delivered the best biggest and thickest lashes, but I guess I was mistaken.
To apply, I use the
convex
or
bulging out
bit of the curve on my lashes. I guess its curved shape might also help curl your actual lashes? Although I haven't tried this yet since I always use my
Shu Uemura
eyelash curler - the best one I've ever tried, works wonders for my Asian lashes :)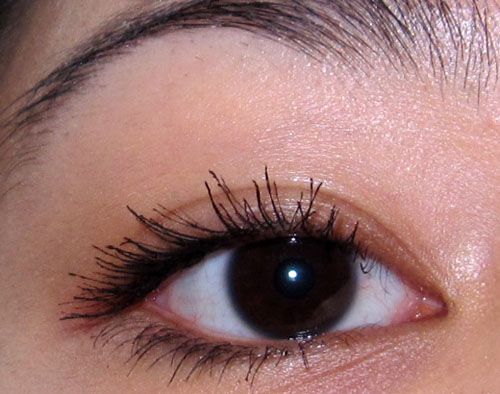 When I finally put it on, I was so impressed. It did
both steps
of my previous favourite lash combo
in one sweep! It gave me volume and some length, without clumping. It dries pretty quick after you apply, which is convenient, unlike some mascaras that can take forever! It holds a curl well throughout the day, and I haven't noticed any smudging or flaking at all.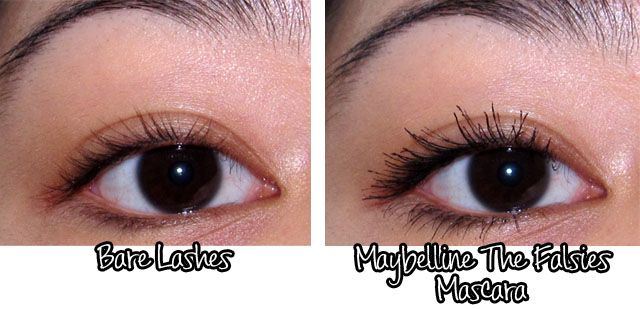 Because of the long bristles of Maybelline Volume Express, I had a tendency to apply a bit of mascara on my actual lid while applying to the bases of my lashes. But because of the way The Falsies is shaped, I encounter that problem less often.
I love this mascara. As I mentioned earlier, its my favourite one to date. If you love thick lashes, I highly recommend you check this out! :)
What do you think? ♥
What's your favourite mascara?