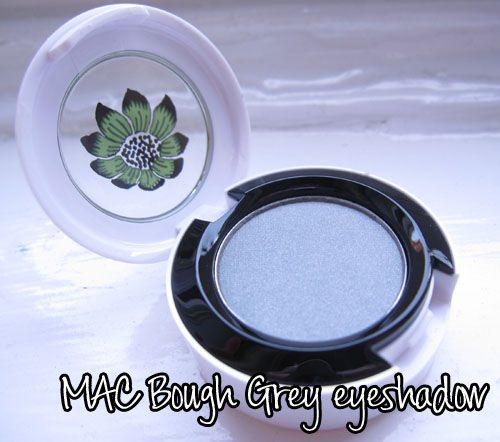 Alright, I caved. I bought it. It's MAC's eyeshadow in
Bough Grey
from the
MAC Give Me Liberty of London
collection, and actually, I'm glad I did. I've been using this quite a lot in the past week - more than I've been using
Birds and Berries
eyeshadow. Its a very wearable colour, even for working in a lab!
I'm sure you've probably seen a lot of swatches from the other blogs.
Bough Grey
is a greenish gray colour that is a satin finish - kinda matte with a slight sheen. I love using this on the crease.
Like most satin-finish eyeshadows, it comes out sheer at first, but they're really buildable. I think satin finish eyeshadows are my favourite at the moment. They're a lot easier to wear for everyday as opposed to shimmery veluxe pearl ones; one of my most used eyeshadows,
Cork
, is a satin! ♥
I hope this short post was helpful somehow.
What do you think? ♥