I've been meaning to do this look for ages! But I wanted to wait until I busted out my green contacts since Kristen's natural eyes are greenish-grey, and then once I did, I had to wait until I had the opportunity in my busy life! Smokey eyes using a green-brown duochrome eyeshadow from
Too Faced
. Its really pretty, sultry and sexy. A different way to wear smokey eyes! I hope you enjoy this one xx

I used:

EYES
MAC Soft Ochre paint pot
MAC eyeliner in Black Russian (black with sparkles, upper lash line)
MAC eyeshadows in Nanogold (pale peach/pink duochrome, highlight), Cork (warm mid-tone brown, crease)
Too Faced eyeshadow in Label Whore (brown-green duochrome, lid) - also patted a bit of Nanogold on top of Label Whore in the middle of my lid to make that area pop a bit
MAC Brow pencil in Spiked
Maybelline Falsies mascara

FACE
MAC Face and Body foundation - I love this stuff!
MAC MSF Natural
MAC Sun and Moon mineralized blush
MAC Pearl cream colour base

LIPS
MAC Peachstock lipstick - blotted for a matte effect.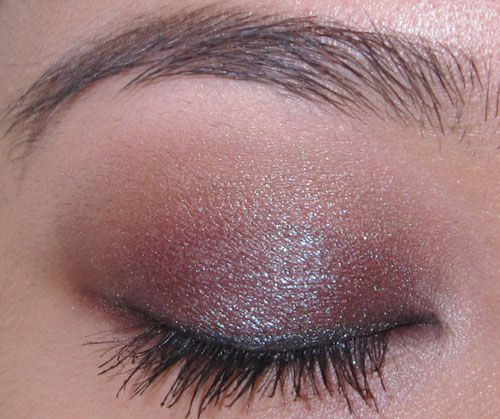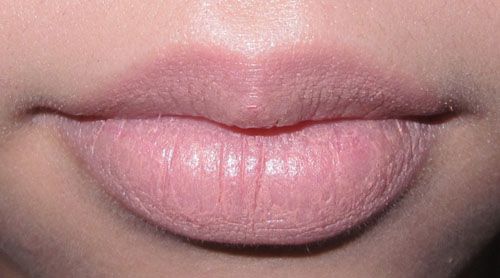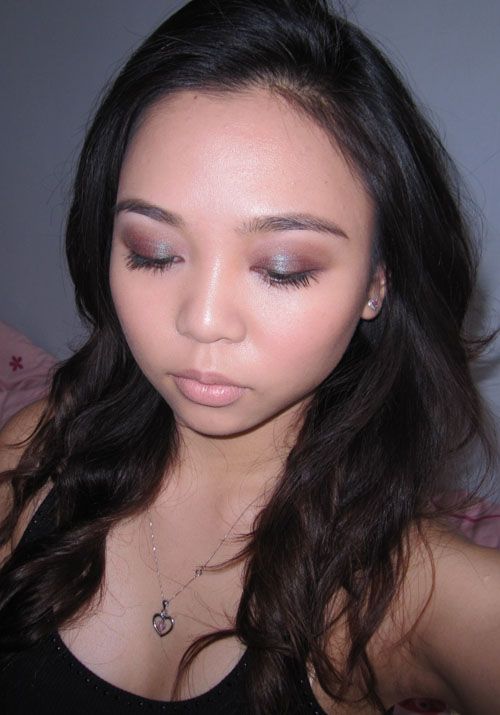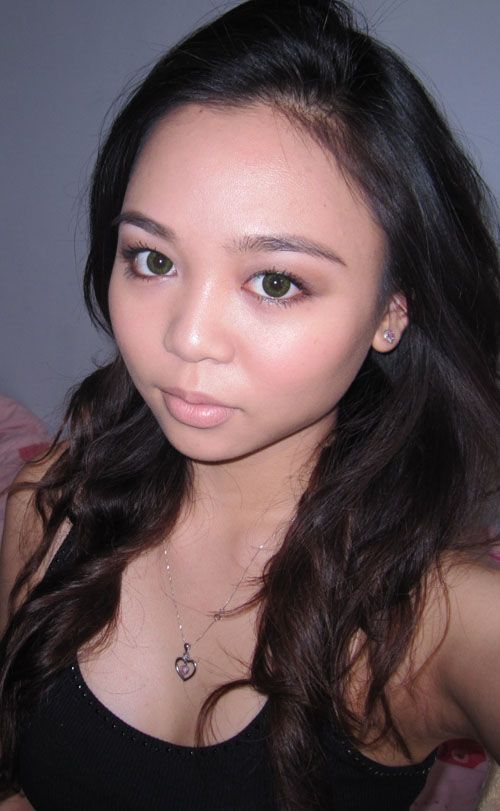 And for reference, here's my inspiration!





I used Too Faced Label Whore eyeshadow, which is similar to MAC Club eyeshadow in the permanent line. However, I do believe Label Whore is a lot better. Its more pigmented, really smooth and easy to apply. I reviewed it here before.

I'm not really a fan of Kristen, because I believe her acting sucks. (Sorry to the fans!) But she has improved a bit in the second Twilight film though compared to the first one. I do think she is quite pretty, and with long hair and brown contacts, she really looks the part of Bella Swan!

I hope you enjoyed this look. Let me know what you think! ♥