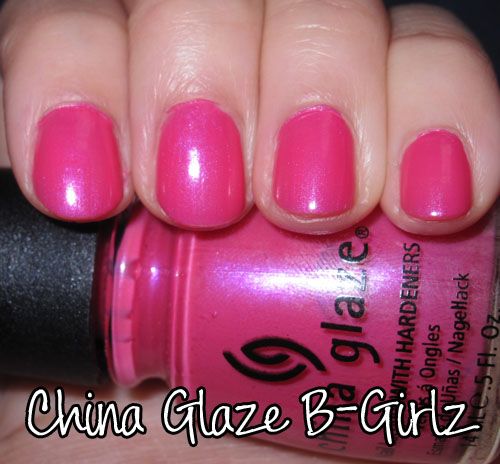 China Glaze B-Girlz (flash)
I love this nail polish! Its a creamy hot pink with a hint of purple shimmer. The camera flash really brings out the purple shimmer like in the photo above, but without flash, it looks like this:
China Glaze B-Girlz (no flash)
This applied beautifully, and required 2 coats to achieve this. I'm really liking this formula ♥
What do you think?
Do you wear colours like this? ♥