I noticed that my dark lipglasses have often been neglected, so I recently experimented using them on top of nude lipsticks. The results quite surprised and impressed me and I think I'll be getting more use out of my dark lipglosses from now on! This is one of the first combos I've tried, and it fits well with this spring's lavender lip trend!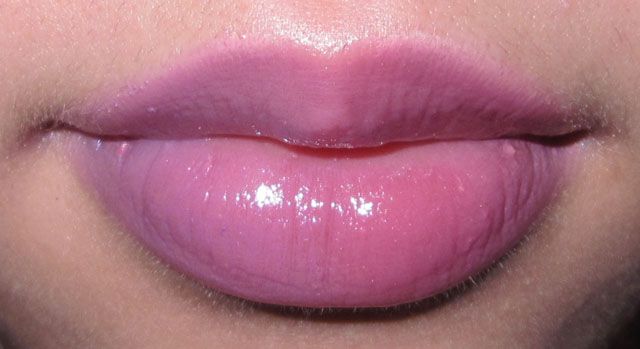 All products I used for this lip combination are by MAC. I used
Naked
(LE) lip liner and
Fleshpot
(PRO) lipstick as a base - these two are soo meant for each other!! I used
So This Season
(LE) lipglass on top.
What do you think? Would you wear this lip?? ♥