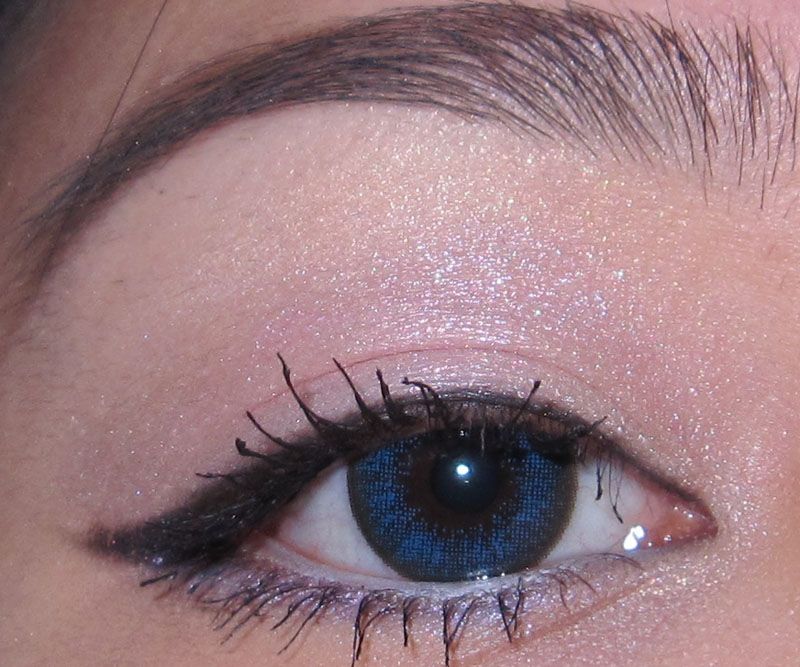 The bf and I celebrated our
Valentine's Day
early on Friday the 12th of February as opposed to the 14th. Here's the look I wore on our special day! I used mainly items from the MAC
Colour Craft
collection. It's sweet and girly ~ The bf really liked it! And guess what he got me for Valentine's Day?? Well you don't really need to guess, its on the title! He got me the new
MAC 130 brush
! I was so thrilled. He got me the
188
, and now this! I'm so happy, I can't believe it! He's such a sweetie ♥ Anyway, continue reading for my look, my day and a brush review :) xx

EYES
MAC Soft Ochre paint pot
MAC Girlish Romp eyeshadow quad: White (highlight), Lavender (crease), Pink (lid), Peach (inner lid)
MAC Feline eye kohl
Usual Lash Primer & Mascara

FACE
MAC Select Moisturecover Concealer
MAC MSF Natural
MAC So Sweet So Easy cremeblend blush

LIPS
MAC Oak lip pencil
MAC Colour Crafted lipstick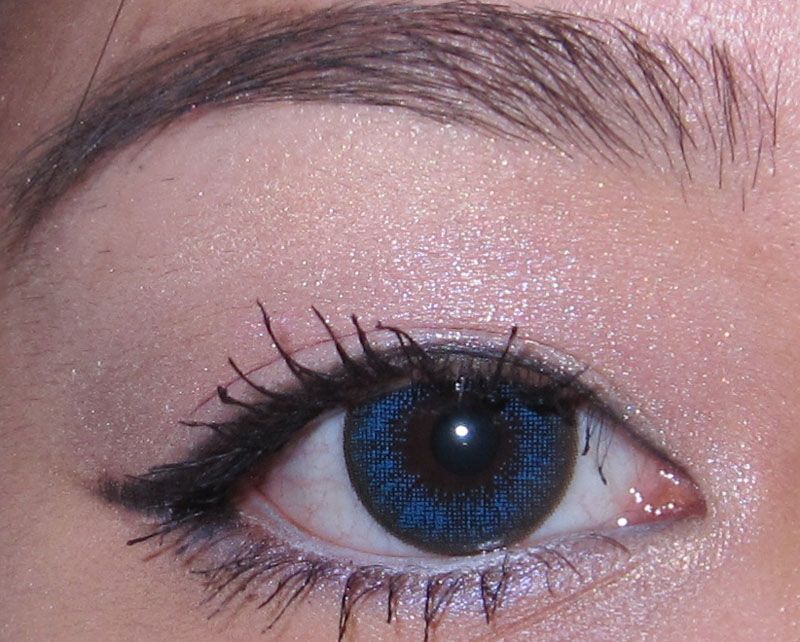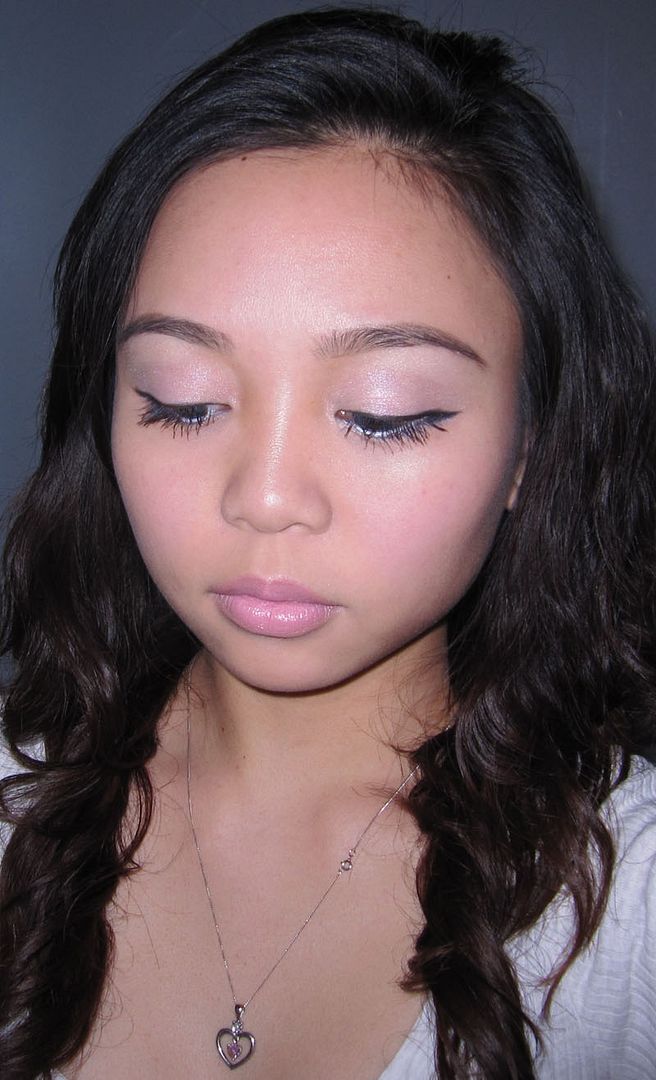 We met after he finished uni and we walked around Oxford Street for a bit, went to GAME to look for new video games, and then ate out at one of my ever favourite restaurants - Las Iguanas in Soho.

We had the usual: 3 Tapas - Champinones, Quesadillas and Nachos. A few drinks, and we also tried this new dish called Chilli. I didn't like it as much as what we always order, but it was worth a try. Too much tomato sauce. :)

After that, Selfridges was still open and we decided to drop by. And I was so thrilled - he got me the MAC 130 brush! So here's my short review!



The MAC 130 brush is a flat toppped duo fibre brush. The bristles are firm but soft. It's more dense than the 188 brush, and its white bristles are also much shorter. I've heard that this brush is good for applying foundation, ensuring an 'air-brushed' finish with enough buffing, but I think it may also be good at contouring since the shape kinda reminds me of the MAC 109 brush, which used to be my contouring brush! I don't contour my cheeks any more which is why 'it used to be'. I think this brush may also be good for applying blush, since its small enough, creme or powder blushes. I'm so excited to have this, I couldn't stop smiling through the night because he bought it for me, but mainly because he actually remembered that I wanted this! It makes me really happy when people remember my wishlists lol. xx Well anyway, onto more pictures :)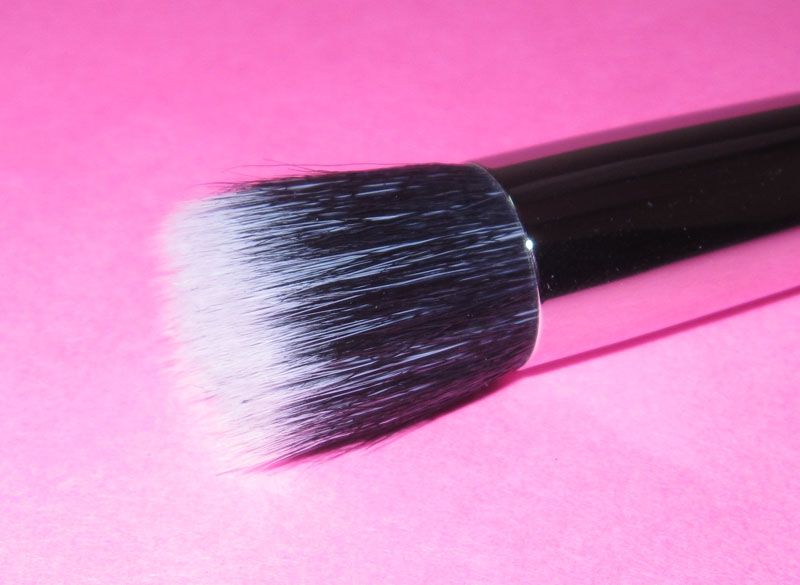 MAC 130, MAC 188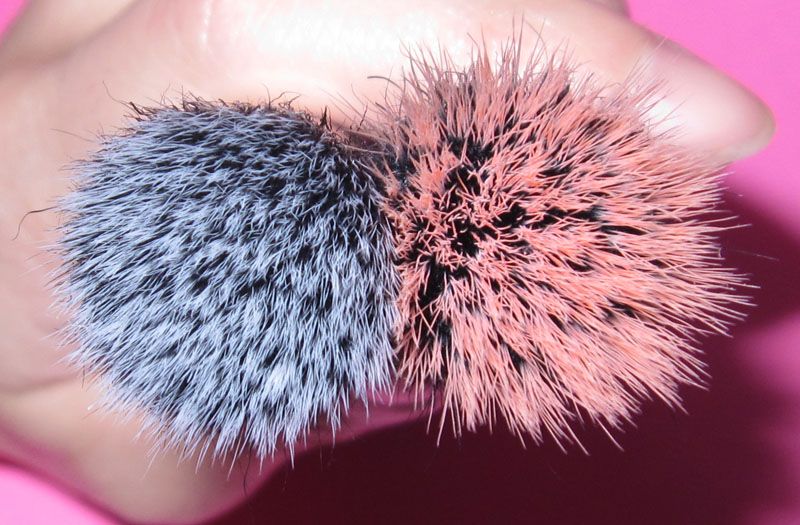 MAC 130, MAC 188
I hope you enjoyed this post! How did your Valentine's Day go? ♥