I already blogged about
MAC's So Sweet So Easy and Joie-de-Vivre cremeblend blushes
before, and now I'm sharing to you swatches of
Optimistic Orange
and
Florida
blushes.

Like the other two cremeblend blushes, these are so smooth to apply & pigmented. They're not as sticky as the standard blushcremes from MAC, rather they feel gel-like and give a sheen where applied like you're 'glowing'! Florida & Joie-de-Vivre look really bright in their pans, so you only need to take a little amount of colour on your brush at a time to build it to the intensity you want! Another reason why I like these is that you can use them on your lips. I will post lip swatches of these two in a later post when I have the time! ♥

Florida is a bright hot pink.

Optimistic Orange is a true orange, shows up a nice coral on the skin.

I imagine these will look especially great in the summertime! ♥

Now for swatches on NC25/NC30 skin.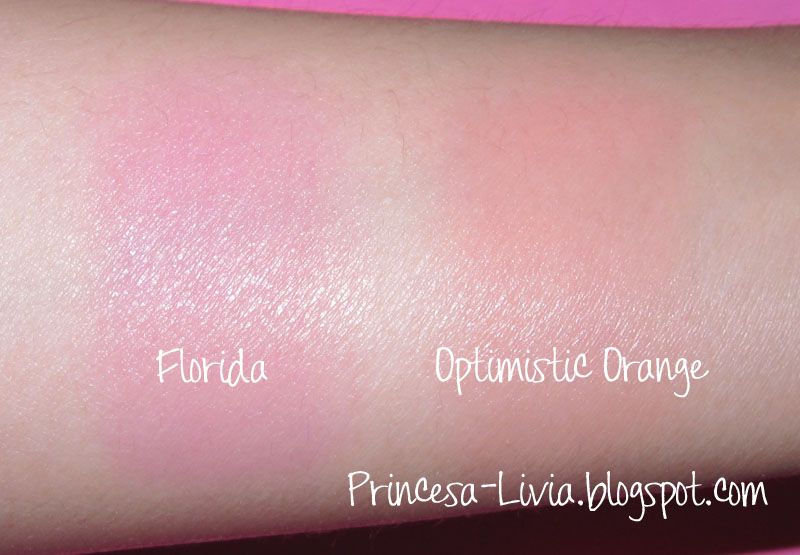 See that lovely sheen? :)
What do you think? Did you purchase any of these? ♥