These
Lip Lacquers
are
Barry M
's latest additions. These are my first ever Barry M products - can you believe that? Because of the huge success I had with
Bobbi Brown
's lip crayons, I thought to try these jumbo pencil, crayon-style lipsticks. Obviously I did not expect to find the same quality between
Bobbi Brown
's and
Barry M
's products, so I was not really disappointed.
I picked up 3, and I have mixed feelings about these.
Good things
were that most of them were quite pigmented and easy to apply on the lips.
Bad things
were that they tend to have a lot of glitter and feel gritty, and even though they're shaped like pencils, I feel that a proper lip pencil should be used because they aren't enough to line lips with - the dark colours would bleed!.
My Favourite was No.1 Scarlet Red
, a true red colour. Keep reading for my more in-depth reviews, swatches and lip swatches!

No.1 Scarlet Red is a true red colour. I love this so much. Its a blue-based red with metallic red sparkles, it really reminds me of MAC's coveted limited edition Queen's Sin lipstick! It glides on the lips well. Pigmentation is great, although the glitter can feel a bit gritty.

No.2 Cherry Red is a cherry red or a dark hot pink colour. The colour reminds me of MAC's Creme Allure dazzleglass creme. It glides well on the lips, and is well pigmented. I felt that this was the least gritty among the three.

No.5 Ballet Pink is a light cool pink. This was my least favourite among the three I picked up, because it was quite difficult to apply the colour evenly on my lips, it felt the most gritty, and the glitter just went everywhere (as you can see on the swatch below lol)! Alone, I felt that this colour was a bit too 'blue-toned' for my warm skin, although this would probably look better on those with cooler-toned skins. With a baby pink/nude gloss on top however, it does look really pretty! Fab with smokey eyes. :) The shade reminds me of MAC's Fashion Mews lipstick from the Hello Kitty collection.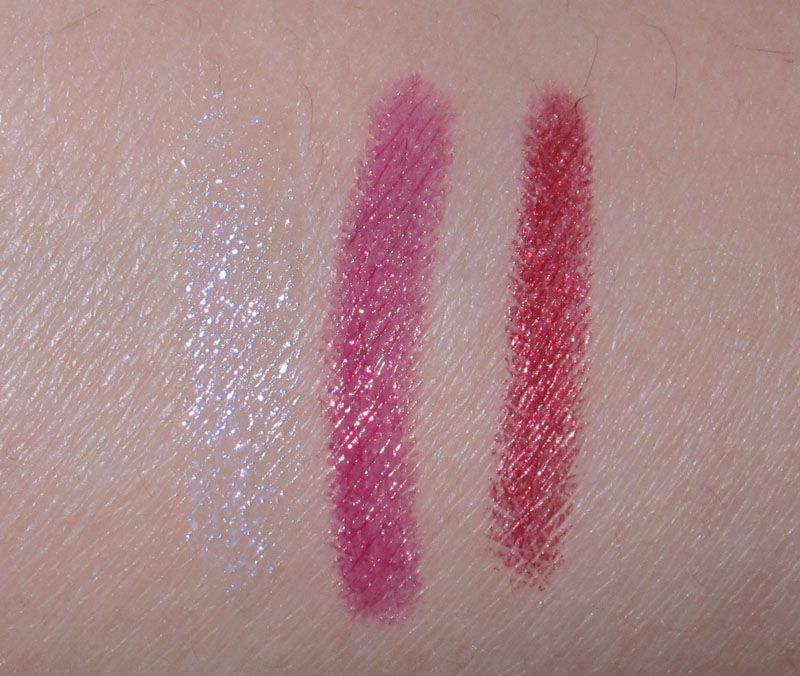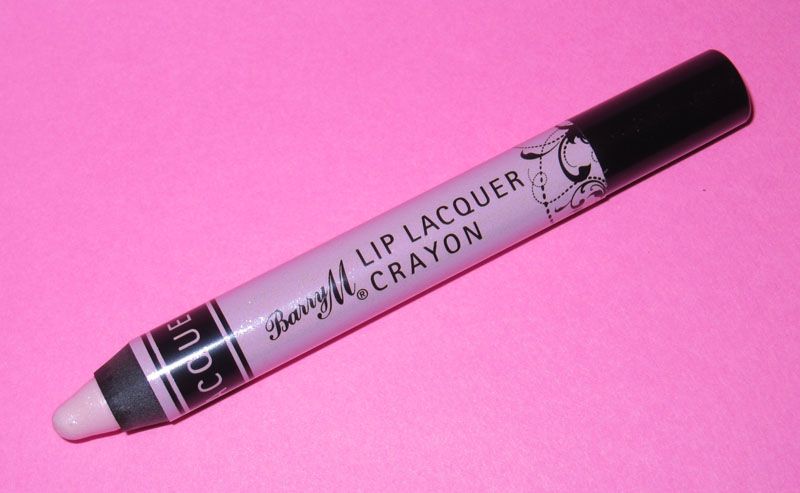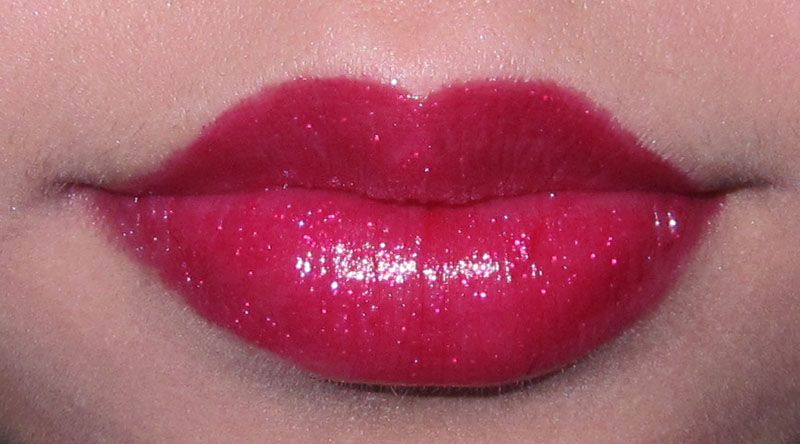 These retail for £4.95 each, but Superdrug is currently has a 2 for £7 offer on all Barry M lip products xx

Have you tried any of these yet? What do you think? ♥