Hi everyone! I'm finally back to blogging (again!), and I'm back in London too! I was really busy last week because of last minute stuff before the trip back, and when I got back to London 2 days ago, I had to cram my module essay aka mini-journal paper lol. I just submitted it electronically, and now I'm tired, hungry and jet-lagged. I'm happy to have my project out of the way though, but just to let you know, I might not have the time to be on my blog much for this month, because my exams are just around the corner! I'll try to update and post more posts when I can though. Please bear with me ♥
Here's a look I did last week that I've been meaning to post in a while! I used the products I got from my last MAC haul at the London Heathrow duty free ♥ It's a pretty simple neutral look, I hope you enjoy it!

I used:

EYES
MAC Soft Ochre paint pot (neutral, all over lid)
MAC MSFN in Medium (brow highlight)
MAC eyeshadows in Tete-a-tint (matte peach, lid) & Antiqued (shimmery copper/brown, crease)
MAC Feline eye kohl (upper lash line)
Urban Decay 24/7 Liner in Zero (lower lash line & tightline)
L'oreal Double Extension Mascara with Serum Inside Primer
Maybelline Collosal Volume Mascara
MAC Spiked brow pencil

FACE
MAC Select Moisturecover concealer in NW20 (undereyes) & NC30 (spots)
MAC Pearl cream colour base (highlight)
MAC MSFN in Medium & Medium Dark (contour)
MAC Peaches blush

LIPS
MAC Freckletone lipstick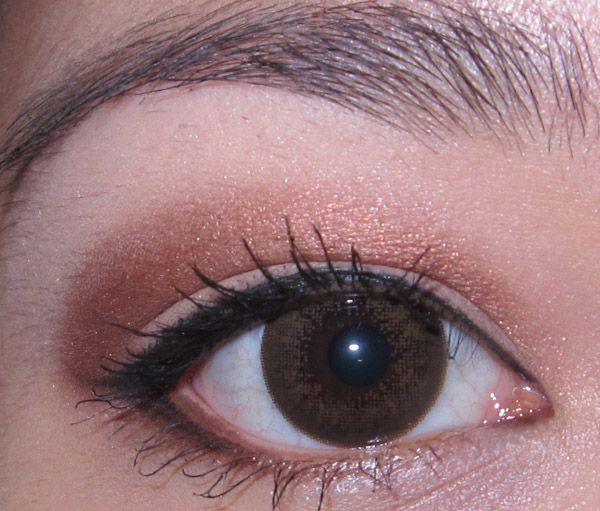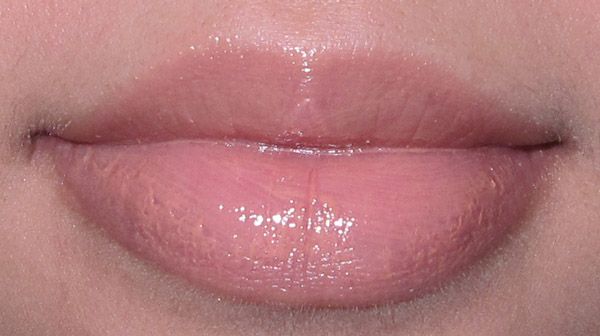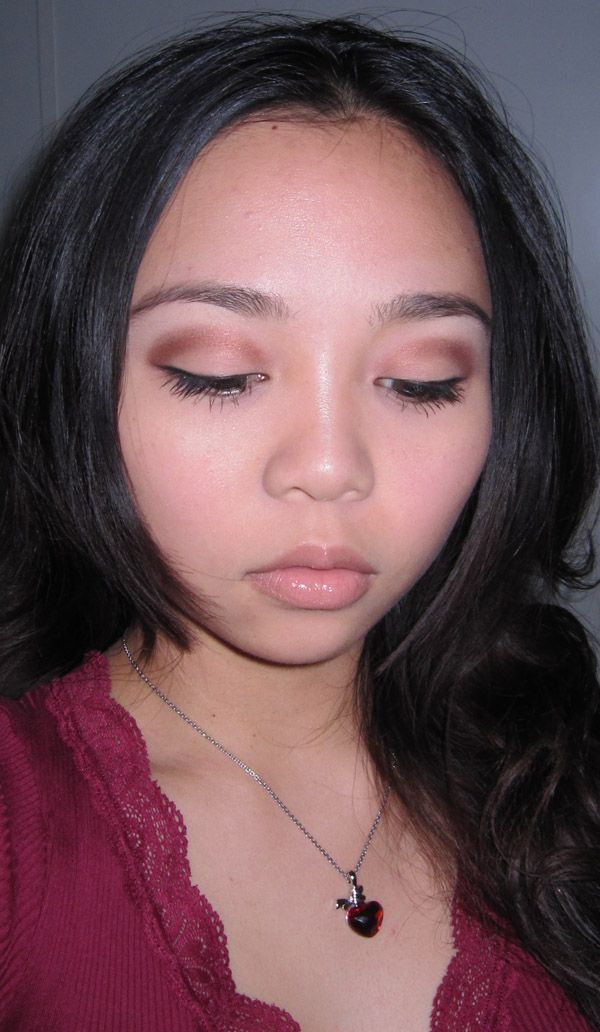 What do you think? ♥

By the way, I might not have many looks posted in the next week because I have a few tiny scabs on my cheeks waiting to heal! I had my personal Dermatologist (aka MOM) treat my freckles before I left, that grew bigger from all the sun exposure back home lol.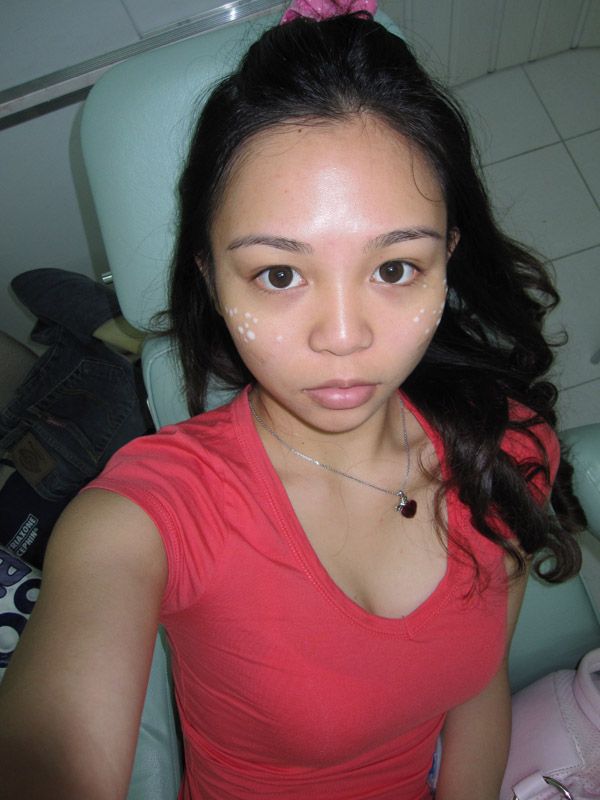 Me waiting for the anaesthesia to work - I'm tanned!!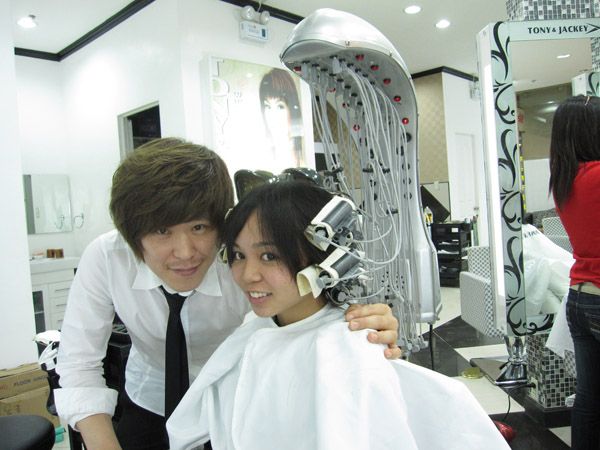 I also had a haircut and my hair permed again after that. I had it done at Tony and Jackey in SM City Davao. This was my hairdresser; he's Korean. I can't remember his name though. He was funny although it was also kinda awkward that he was pretend (?) hitting on me the entire time. And don't those electronic curlers look scary??? Its called a Digital Perm, and boy were they heavy! o.o

Well I hope you enjoyed this post! Have a good day xx ♥