Happy New Year everyone!!! This look is inspired by the new Warm and Cozy MAC Collection. I haven't had the chance to look at the collection because I'm away, so I used some products I already have. I wore this look out to Eden Mountain Resort! It's the second time I've stayed overnight at the mountain resort this holiday! I've also taken a few photos of our overnight stay at the end of the post. Enjoy~ ! xx


EYES
MAC Bare Study paint pot (champagne, base)
MAC MSF natural in Medium (highlight)
MAC eyeshadows in Tete-a-tint (peachy neutral, crease), Cork (medium golden-brown, lid), Satellite Dreams (purple, inner crease), Espresso (dark golden-brown, crease)
MAC Feline eye kohl (black, upper & lower lids)
L'oreal Double Extension Mascara with Serum Inside Primer
Maybelline Collosal Volume Mascara
MAC Spiked brow pencil

FACE
MAC Select Moisturecover concealer in NW20 (undereyes), NC30 (spots)
MAC MSFN in Medium Dark
MAC Refined Golden bronzer
MAC Pearl cream colour base

LIPS
MAC Pink Cabana lipstick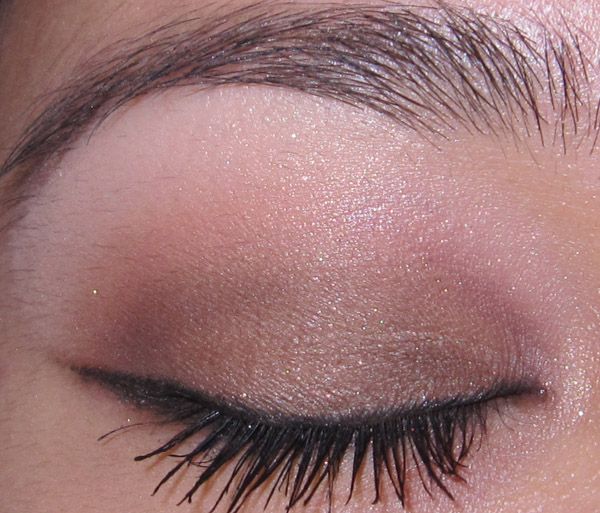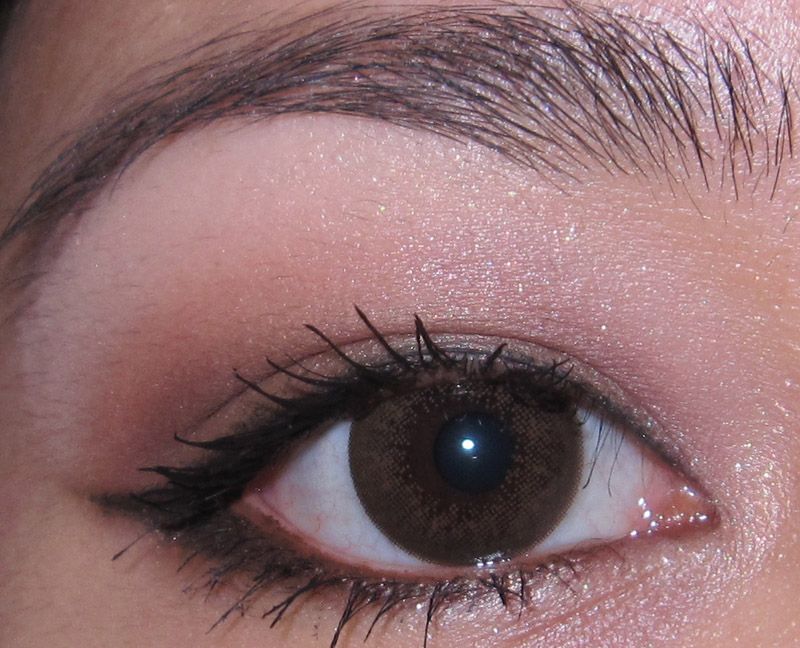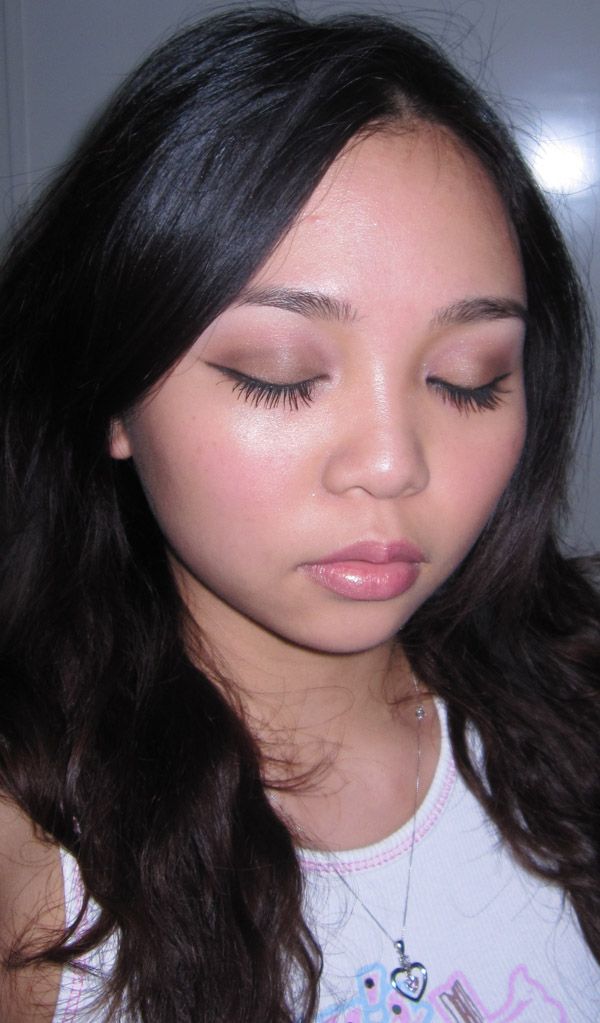 A few family friends and my family stayed overnight at the Eden Mountain Resort. This is where we stayed: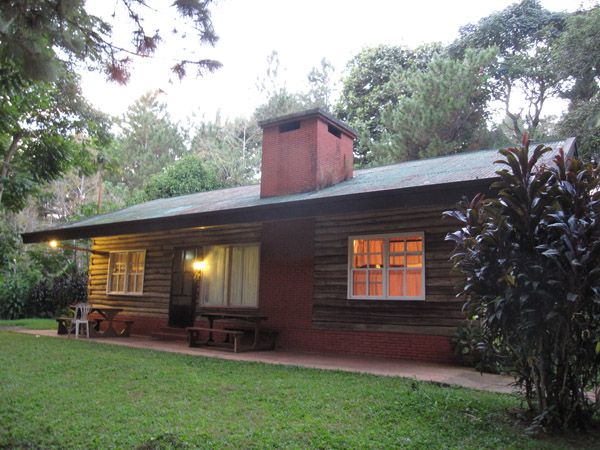 In the next photo, this scene reminded me of twilight! Which is why I took a photo of it lol. See the pretty moon amidst the leaves?



The weather was great so we were able to make a little fire and roast hotdogs and marshmallows! I love roasted marshmallows! Have you tried eating these?? They look burnt but they're not really lol.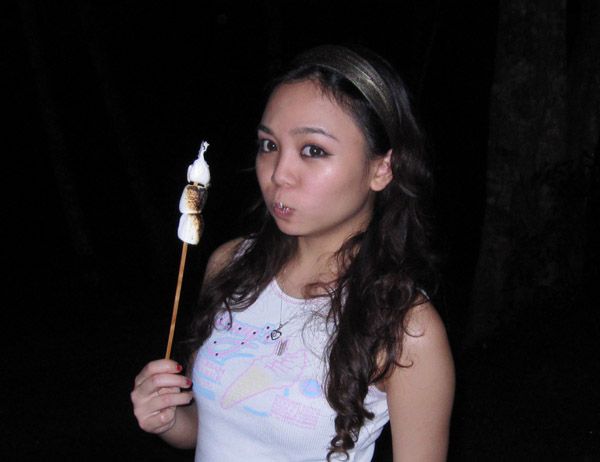 The next day, the weather was still good so we were able to do more hiking and take pictures. We went to the mini-zoo area and saw some really cool birds lol. Like this!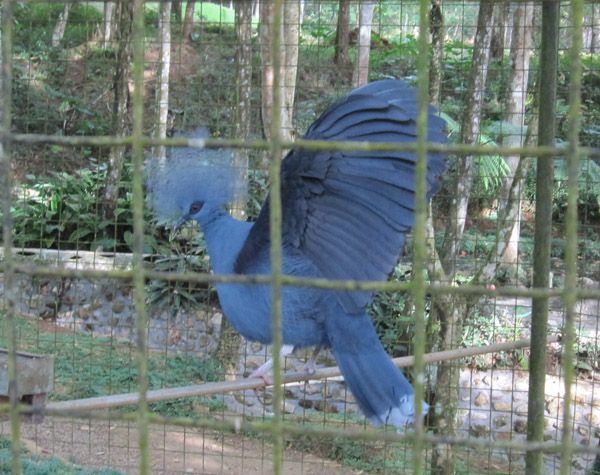 I've forgotten what this bird was called. Any ideas? And if you visited one of my previous posts, I blogged about the pure white (albino) peacock! And this time, we were so lucky to see it open up its feathers!



It's gorgeous isn't it?

And while hiking, I was able to snatch some of these pretty photos~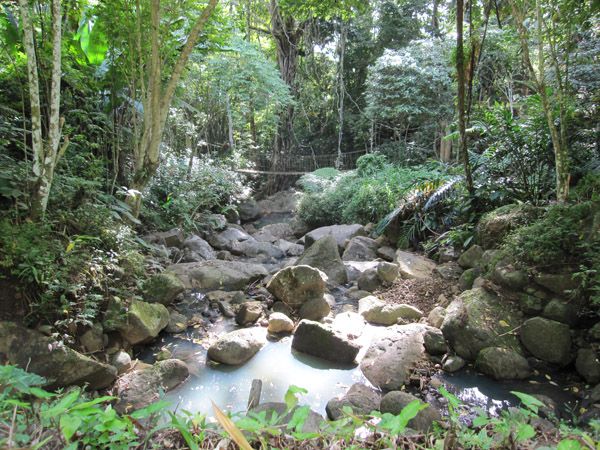 Well that wraps up my post! I hope you enjoyed my look and looking at these photos too. :)

I can't believe its 2010 already!! Happy New Year to you all once again!! Hope this year will be better for all of us xx